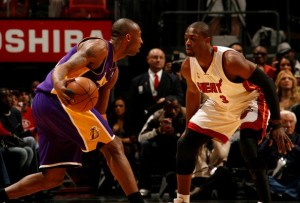 Here is a one day basketball training plan that you can use with your team or by yourself. It can be used for all positions and has a lot of basketball shooting drills in it as well as some basketball rebounding drills and footwork drills. If you are unsure of what to do when you get in the gym this is a great place to start.This training plan was create by a skill development coach that has worked with NBA players down to high school level players.
If you are going to spend time working hard in the gym, you want to make sure that you are getting everything out of it that you can. Well with our basketball training plans you are going to know that you are not only working hard, but that you are working smart. Don't waste anymore time in the gym, but let us help you maximize your skill development time.
1.      Warm-Up Drills
For these drills you are going to do each drill twice, for 30 seconds each rep.
3.      Backboard Tips – 3 Sets of 3 Reps on each side of the hoop. If you miss your tip in, keep trying to tip it in until you make it.
4.      Attacking on the Break off of the Catch, 2nd Defender Finish Drill– 3 Sets of 8 Reps
1st Set – Rip Through – finish with BOTH hands
2nd Set – Shot Fake Attack –  finish with LEFT hand only
3rd Set – Jab Step Go Opposite – finish with a PRO HOP
5.      Bob Knight Mid Range Shooting Drill– 1 Rep
1st Rep – 2 Minutes for each shooter, go from baseline to wing
6.      Trail 3′s Shooting Drill – 1 Set of 10 Reps in the corner
7.      Quick Feet In & Out Basketball Drill – 4 Reps
8.      Quick Feet In & Out Crossovers Basketball Drill – 4 Reps
9.      Bob Knight Mid Range Shooting Drill – 1 Rep
1st Rep – 2 Minutes for each shooter, go from wing to elbow
10.  Trail 3′s Shooting Drill – 1 Set of 10 Reps on the wing
11.  Trail 3′s Shooting Drill – 1 Set of 10 Reps at the top of the key
12.  Ray Allen Fade Cut Shooting Drill – 3 Sets of 8 Reps
13.  Reaction Rebounding Drill– 3 Sets of 10 Reps
14.  Bob Knight Mid Range Shooting Drill – 1 Rep
1st Rep – 2 Minutes for each shooter, go from opposite elbow to wing
15.  Trail 3′s Shooting Drill – 1 Set of 10 Reps on the opposite wing
16.  Bob Knight Mid Range Shooting Drill – 1 Rep
1st Rep – 2 Minutes for each shooter, go from opposite wing to baseline
17.  Trail 3′s Shooting Drill – 1 Set of 10 Reps on the opposite Corner