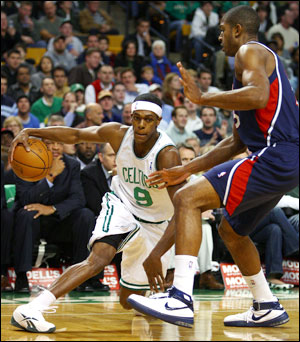 This basketball training plan can be done almost anywhere because it is a stationary workout and all it requires is 2 basketballs. The goal of this ball handling workout is to develop both hands at the same time and maximize your time by using both hands at the same time. If you are looking to develop your touch and ball control this is a great workout to use.
All of the basketball dribbling drills in this basketball training plan are stationary two ball basketball dribbling drills. It is important that the player pushes themselves and gets outside of their comfort zone when doing these basketball drills. They need to not worry about messing up, but instead just go as hard as they can.
Focus Points
Stay in a low athletic stance.
Keep your head up and try to focus your eyes on something else besides the basketballs.
Dribble the basketballs as hard as you can and don't be afraid to mess up.