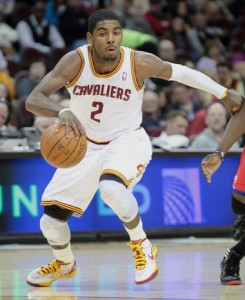 A great basketball training program is going to help you work on your complete game. It is not enough to get in the gym and just focus on your strengths. Being able to handle the ball and score from a variety of positions on the floor can really add value to your game. If you only do the same few basketball drills every time you go to the gym and train, you won't maximize your potential. Don't waste time in the gym, but get the most out of your workouts by having a plan.
This is a one day basketball training workout that can be for big men or guards, and is for intermediate to advanced players. It will cover multiple areas of your game and help you to become a complete player. If some of the drills are really challenging at first that is okay. Don't get frustrated and continue to work hard and get better.
Focus Points
When doing your dribbling moves make sure that you focus on selling the move, visualize the defender in front of you.

Add a stationary dribble in between each move on tennis ball toss drills if you need to.
Lock in at the end of the workout when you do the 50 Makes Shooting Drill. Learn to hit shots even when you are tired.