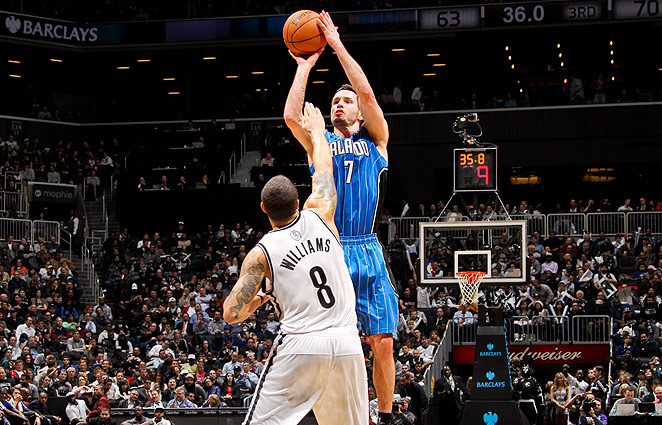 It is important to constantly be mixing up your workouts to help prevent getting stagnant and unmotivated in the gym. Working out everyday, or every other day can get to be a grind if you do the same thing all the time. You want to have fresh basketball drills and basketball workouts so that you are constantly be challenged, and always be working on new areas of your game.
This basketball training plan is going to primarily cover ball handling and basketball shooting drills. One of the great things about this workout is added free throws in between some of the drills. You will be forced to make free throws when you are tired, which will help to simulate how it will be in a game situation most of the time. For most of the free throws you will have to make consecutive shots, putting even more pressure on yourself.
Focus Points
Make Shots: Train yourself mentally and physically to be a great shooter.
Lock in Mentally: Even when you are tired you need to lock in and make free throws.
Get Out of your Comfort Zone: Push yourself on all of the ball handling drills and become a better dribbler.