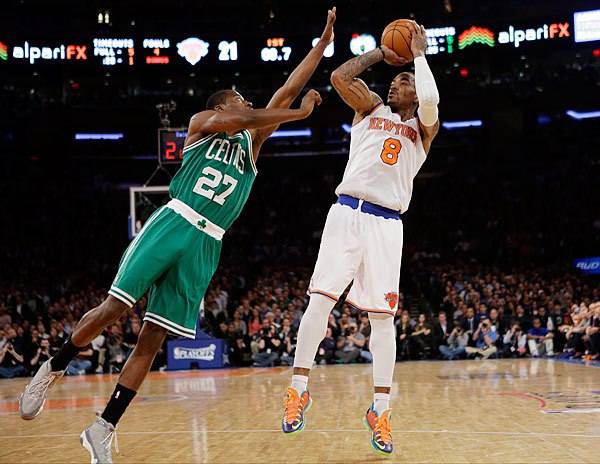 Great basketball players are made in the gym with countless hours of hard work and training. If you look at some of the greats in today's game like Kobe, Durant, or Lebron you will see that they all spend hours in the gym working on their game. Whether it is basketball shooting drills to work on their shot, or basketball workouts to improve quickness, conditioning, speed, etc. they are in the gym. When they get in the gym they have a plan to what they are going to work on and then they get to work. The goal of this basketball training workout is to give you a game plan for when you get in the gym. It will help you take all of the guesswork out of your workouts.
This basketball training workout is going to work on shooting, finishing at the basket, and ball handling. All of these offensive skills are necessary to become a complete basketball player. If you can only shoot and not dribble very well than the defense will just crowd you and if you can only drive and not shoot they will play off you and make you shoot. It is important that you are able to do both and make the defense play you honestly.
All of our basketball training plans are created by a professional trainer so after you do this plan feel free to search through our other plans to find another great workout.
Focus Points
Work on attacking the basket with different moves and finishes.

Become more athletic and work on jumping higher and quicker.
Learn to shoot off of a down screen action.