Here are some of the best basketball resources that we have been able to find online. They are going cover a wide variety of areas, from basketball film editing to managing your basketball team quickly and effectively. The primary goal of this article is to help you find the tools that you need as a basketball coach or player to be at your very best. Because the better tools you have in your arsenal, the more time you can spend working on your game, or getting your team ready to win games.
If you are having to spend all your time worrying about setting up a team schedule, or trying to edit the game film from the last 3 games. You wont have as much time for your players, and you will also be mentally drained by the time you do get to practice or basketball training. Checkout these resources, and see if any could help you save time and energy. Also, if you know of any great basketball resources that aren't on the list yet, let us know in the comments below.
If you are looking for basketball resources to help you improve your game or your coaching, checkout our basketball coaching and player training sections.

       TeamSnap.com - Basketball Team Websites
This resource is designed around saving you time and being efficient. It allows you to set up a platform for your team through an easily manageable website and mobile app. No more having to search through emails and contacts to alert everyone to a time change or venue change for practices, games, etc. Everything that you need is all in one place and extremely easy to use.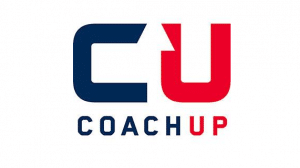 CoachUp.com 
This website is designed to help players get connected with quality trainers in their area. It is a multi-sport website, but basketball is one of the sports that you can choose from. If you are player you may want to hire a trainer along with your Basketball HQ membership. Each trainer comes with a bio page and feedback, so hopefully this should help you in finding a great coach.

Connecting players with college coaches and vice versa can sometimes be a difficult thing to do, but beRecruited does a great job of building a platform where coaches and players can connect with each other, which hopefully ends up in scholarship opportunities. It is a pretty simple tool to use, and give you a great chance to get some exposure as a player.

If you are a basketball coach and you don't have the equipment or time to edit your game film, then Krossover is a really great tool to use. You just give them your game film, and within a couple of days they will break it all down for you. With watching film being such a valuable tool for developing your teams success, Krossover is pretty much a must have tool as a coach.