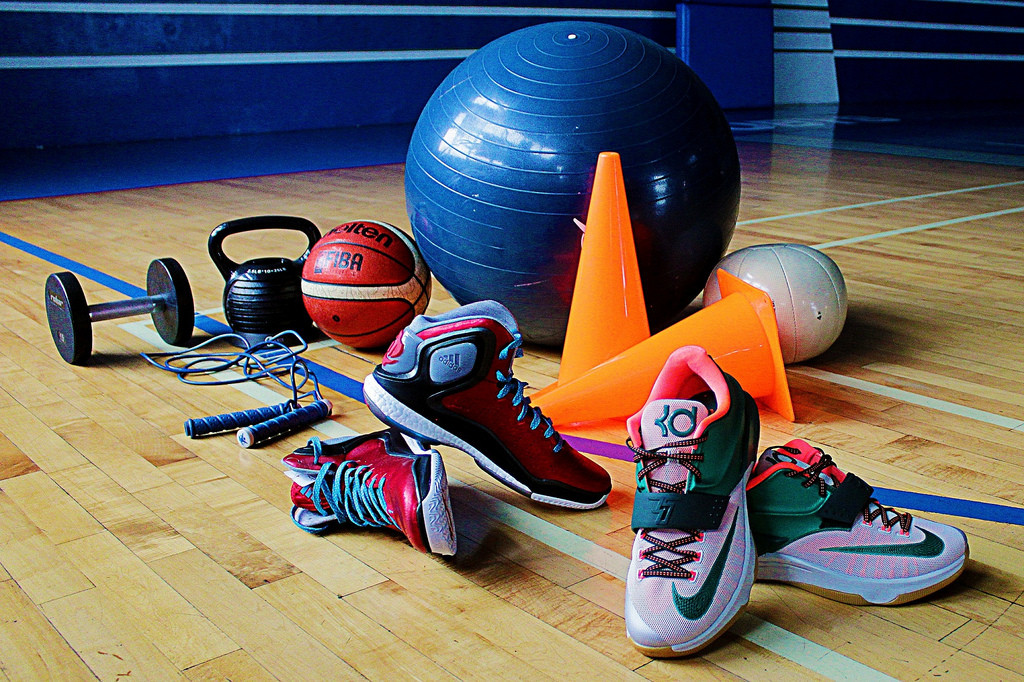 Having the right tools makes all the difference. As an athlete, or as a team you want to make sure that you are not only working hard, but that you are working smart and maximizing your gym time. Being able to do that has a lot to do with the equipment that you have at hand. If you want to be able to prepare at an elite level, you need to set yourself up to do so.
With most programs being on a pretty tight budget and a lot of companies out there claiming to have a "miracle product" for sale, we decided to put together our list of the best basketball products on the market.
Hopefully you can look through this list of the best basketball training equipment and find something that will help you. I am sure that we missed a couple of good training tools, so if you have one that you really like and feel it should be on the list, comment it bellow.
List of the Best Basketball Training Equipment
The 94 Fifty Basketball is a smart ball that allows you to track your shots and evaluate different statistics that go along with shooting like; angle of your shot, ball rotation, etc. All of the information is sent to your smartphone so that you can evaluate it. If you are a numbers guy or girl, this is the ball for you.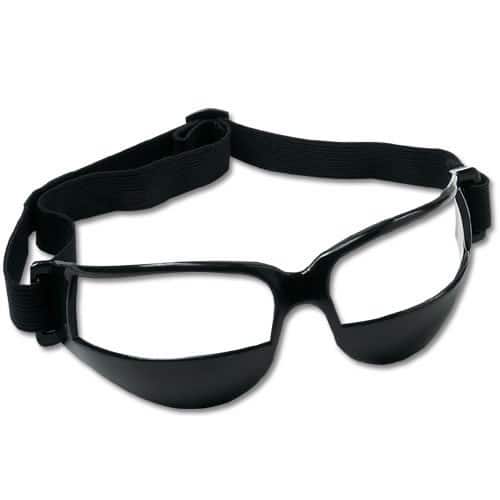 A lot of younger players struggle to keep their eyes up while dribbling a basketball. However, with dribbling goggles it blocks the players eyes from being able to glance down at the basketball. Start learning to dribble with your eyes up with this great ball handling tool.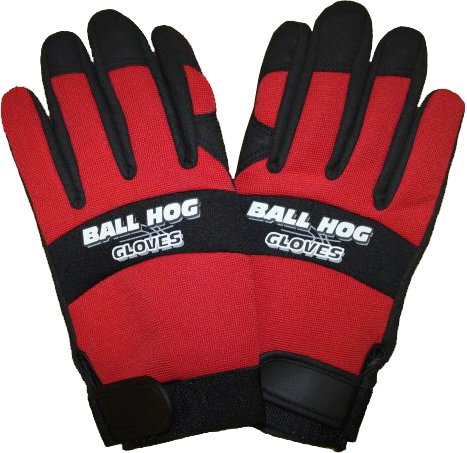 The idea behind ball hog gloves is to make it harder to control the basketball with the gloves on. That way when you get into a game situation and are not wearing the gloves anymore you have more control over the ball. Develop your ball control and touch by using the ball hog gloves.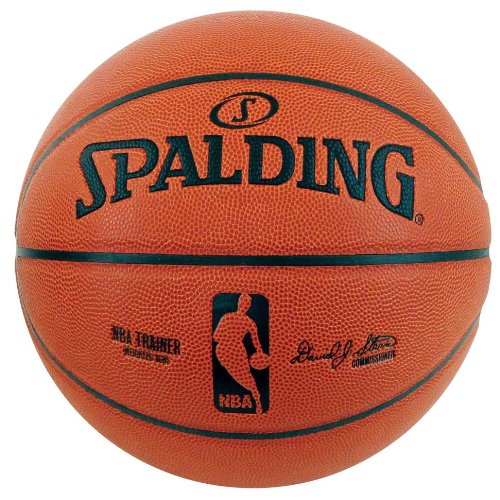 There are all kinds of different weighted basketball that come in different sizes and weights. This particular weighted basketball trainer weighs 3 pounds and is official size. It is going to help a player work on extending their shooting range and also their hand strength when dribbling.

If you look at the shooting percentages between shooting a contested shot compared to an uncontested shot, you will first make sure that your team is contesting more shots on defense, but secondly you will see the value of the D Man and learning to shoot over a contested hand. You can use the D Man to work on finishes, shooting, or as a defender to make dribble moves past.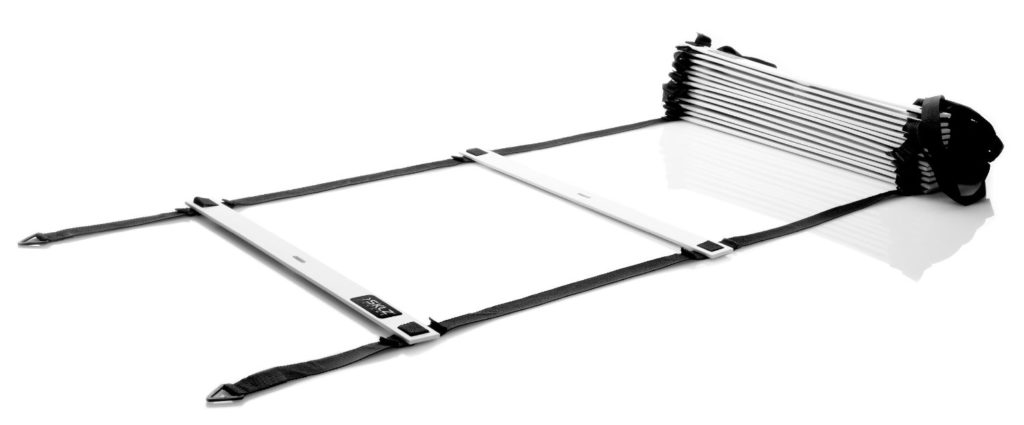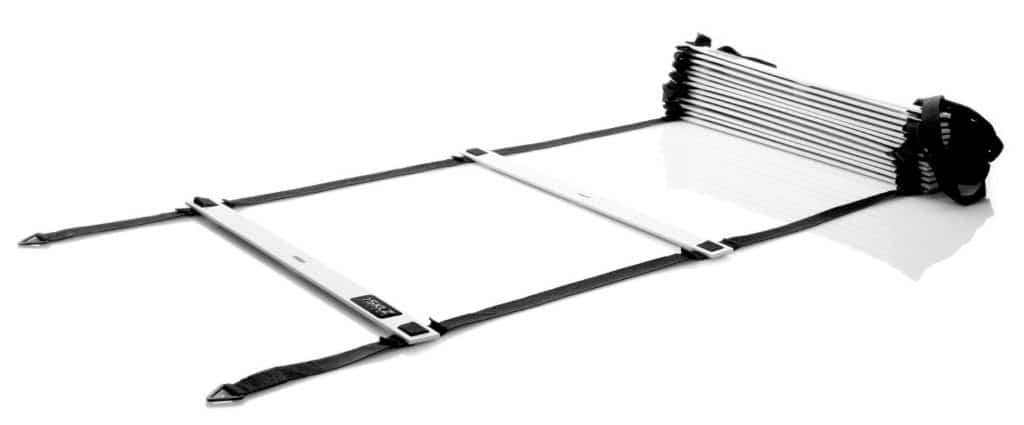 Footwork in basketball is key, regardless of position. A great way to improve a players footwork is the agility ladder. There are multiple different types of footwork combinations that you can do with an agility ladder to challenge and improve a players footwork. So whether you are a beginner or a pro, agility ladders add a lot of value.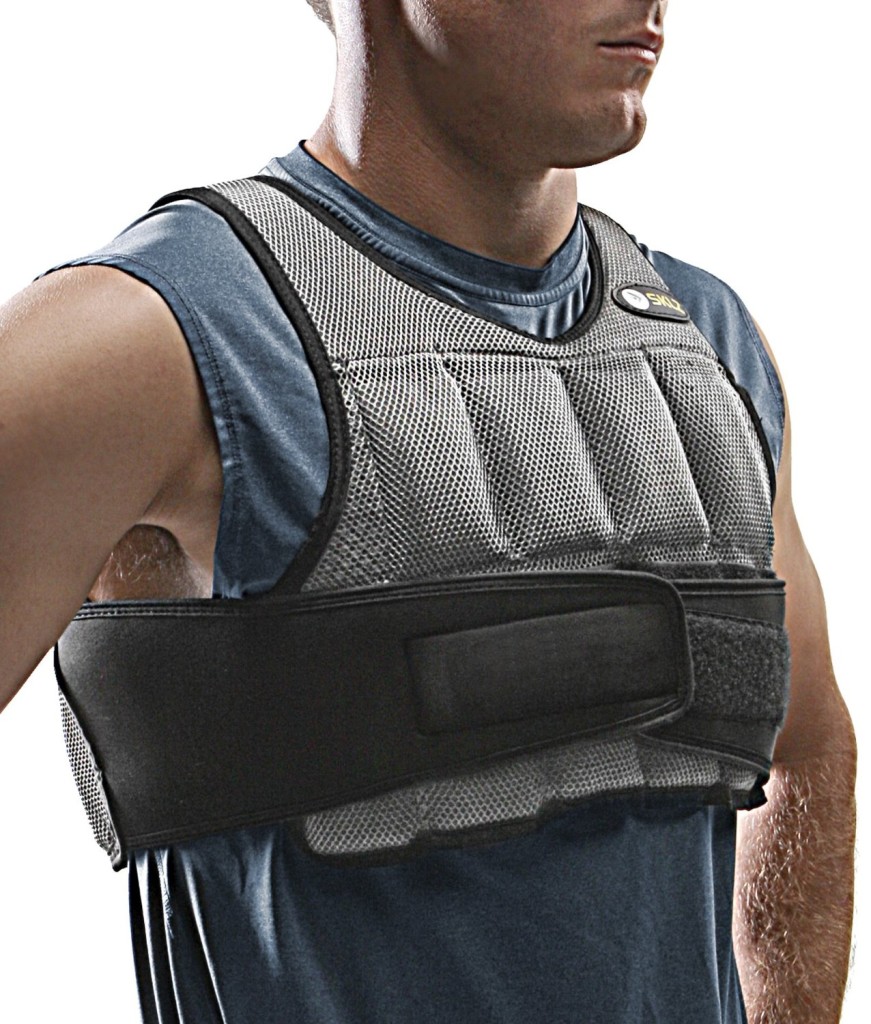 The weighted speed vest is going to help develop a players explosiveness and speed. The idea behind using a weighted vest is that the player will train with the weights on to make their body push harder. That way when they remove the vest they trick their body to output the same amount of energy, but this time the athlete is lighter, making them more explosive.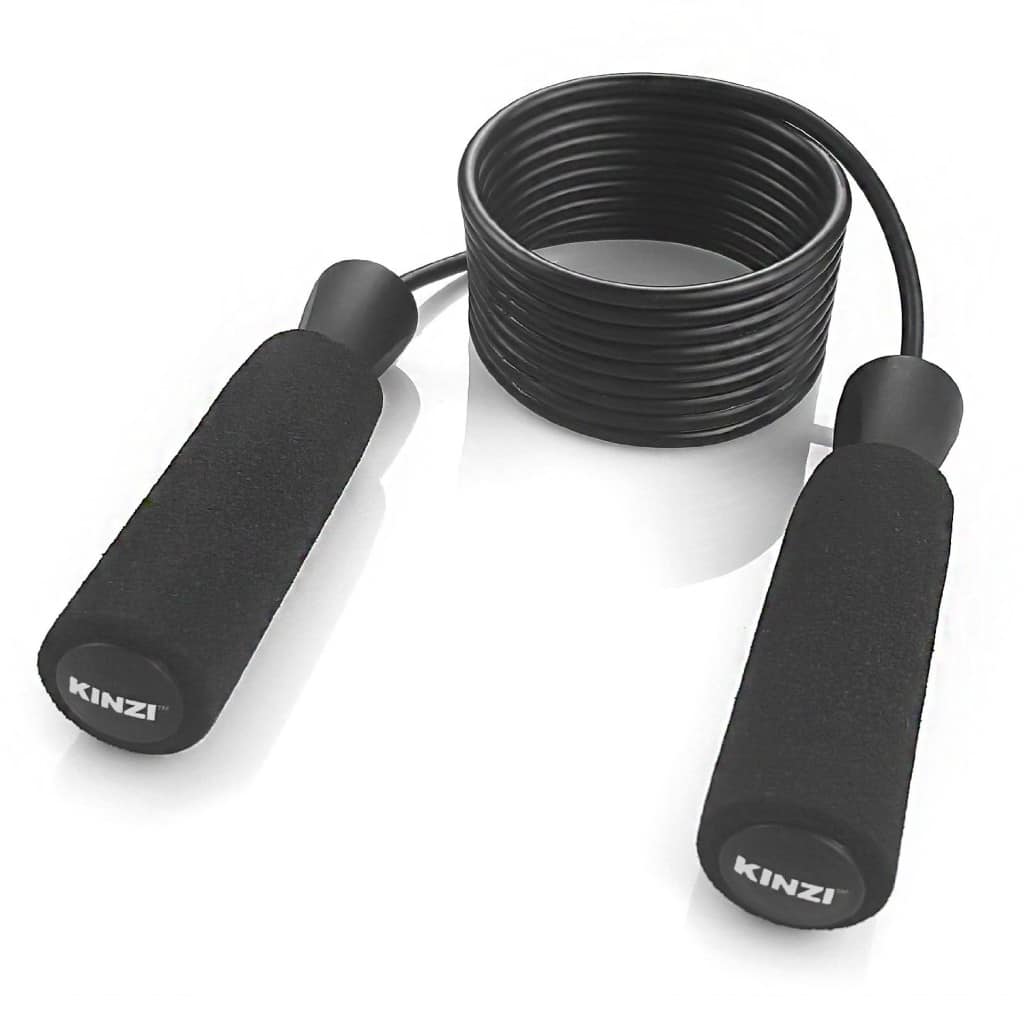 A great way to improve footwork and quickness is a jump rope. It is also a great way to warm up before a practice or workout. Whether you are a big man or a guard, jumping rope is a great tool.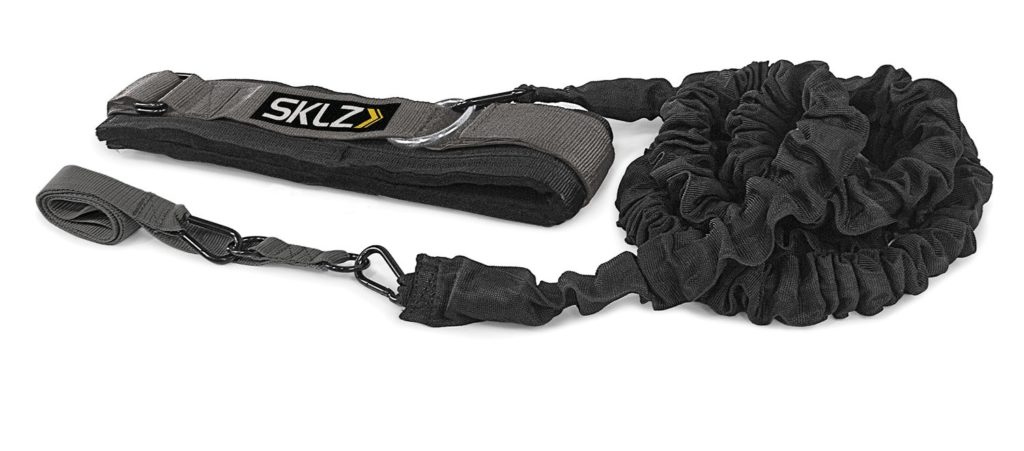 Going back to the idea of tricking your body to output more effort, resistance bands use the same basic concept. Resistance bands are great for working on making explosive movements that translate over to a game. You can work on being able to blow by an opponent, sliding to cut off an offensive player, and so many more movements that are used within a game.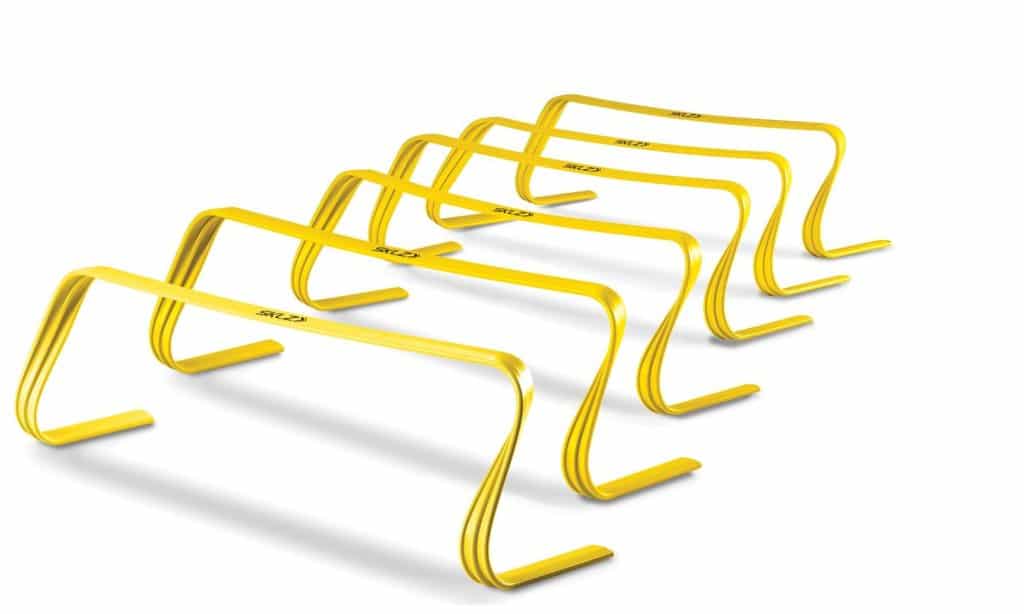 Agility hurdles are great because they force a player to get their feet up off the ground and move quickly. They can either be used for footwork drills or vertical training; both are essential in today's game of basketball.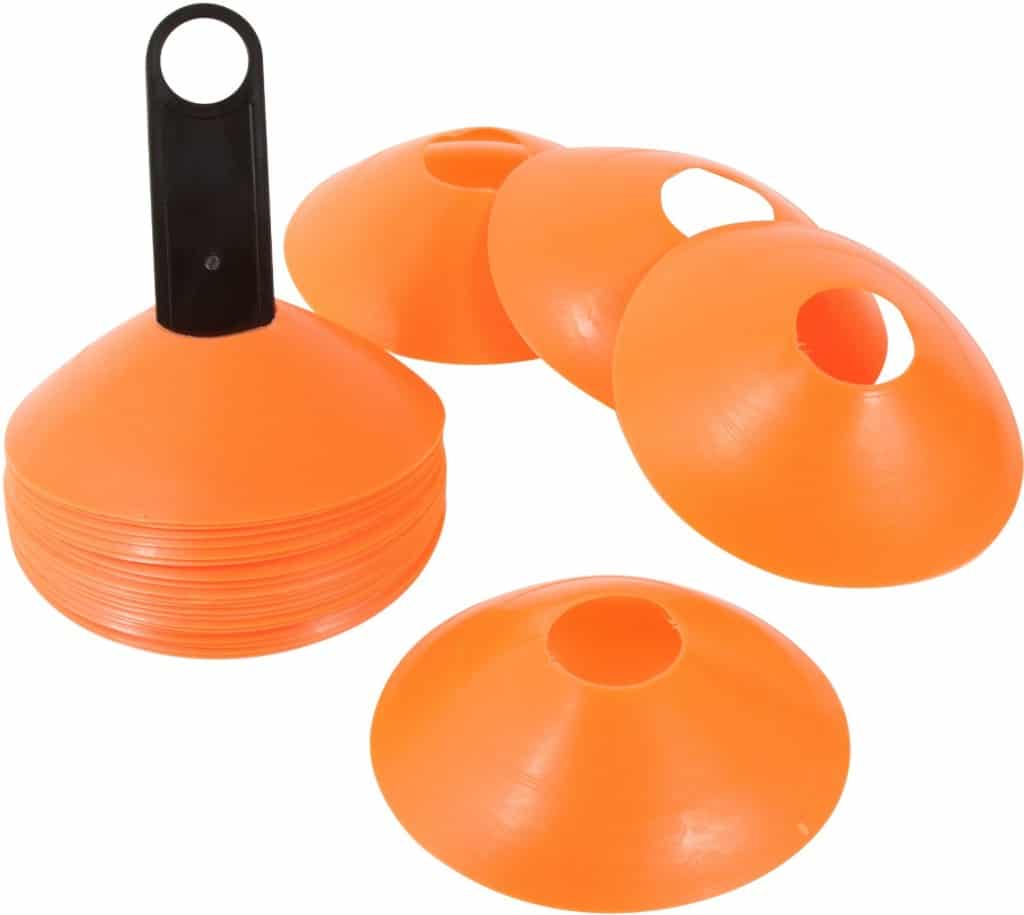 Whether it is working on ball handling, defense, footwork, etc. disc cones are great to have. They help the player understand where they need to go and allow the player to better visualize the movement. Benefits of disc cones over regular cones is that they are easier to transport, store, and for the price you can get a lot more cones.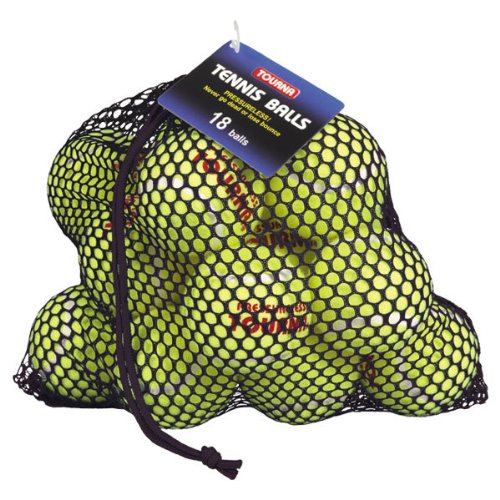 Hand eye coordination is a big part of basketball and a great way to improve a players coordination is to include tennis balls into different drills. You can use them in ball handling drills, catching drills, quickness/speed drills, etc.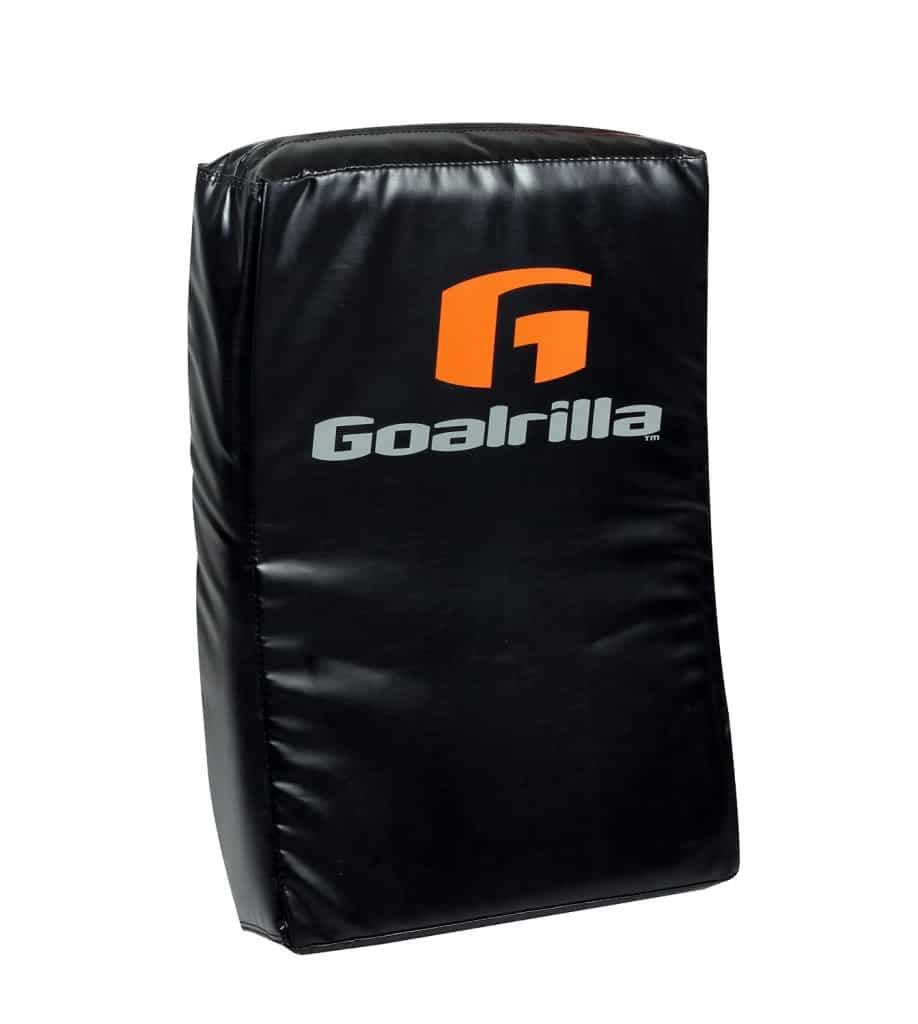 Great players are able to be physical and handle contact. Whether it is being able to shield off an aggressive defender, boxing out, finishing at the basket, or whatever it might be; players need to learn to play through contact. The blocking pad is a great way to do this while being safe.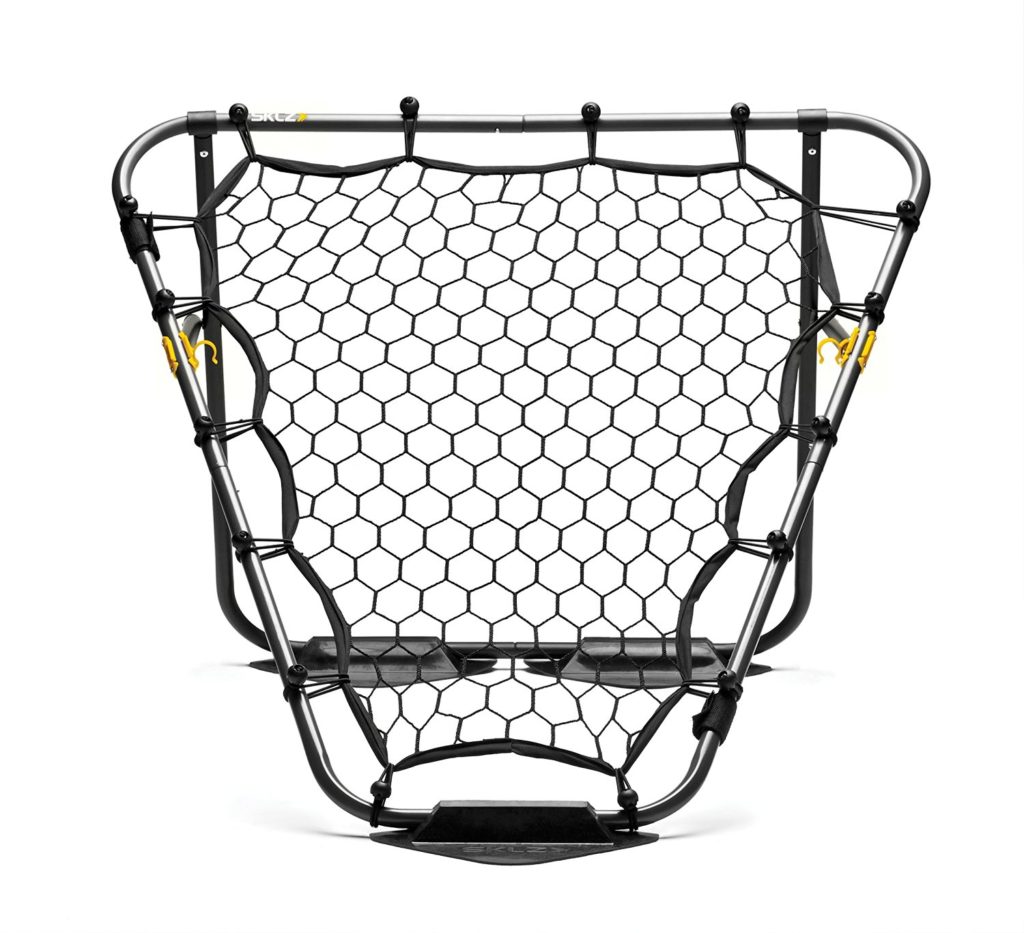 Unfortunately you do not always have a passer at your disposal as a player when you are training, and as a coach with 12 plus players in the gym sometimes your only responsibility can't be just passing. The Solo Assist allows for a passer and lets you practice different shots, moves, etc. that require a passer.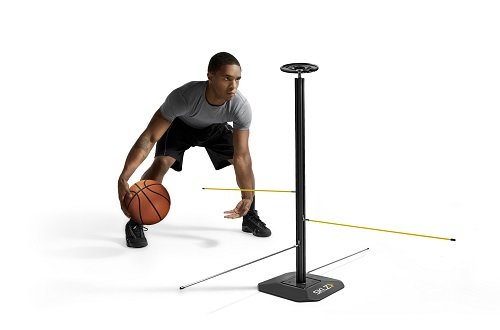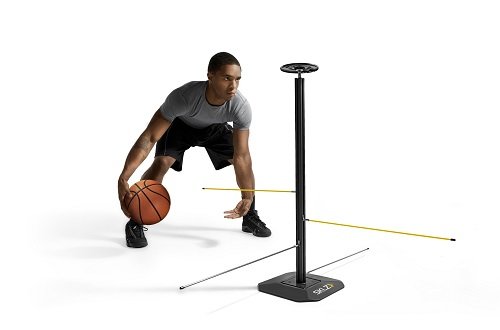 Ball handling has a lot to do with ball control and the Dribble Stick really helps to promote ball control by forcing the player to dribble over or under different height levels. With this basketball training tool you are able to practice quick hand to hand combinations, one hand ball control, and much more.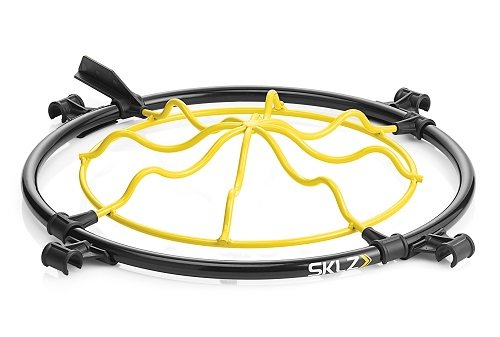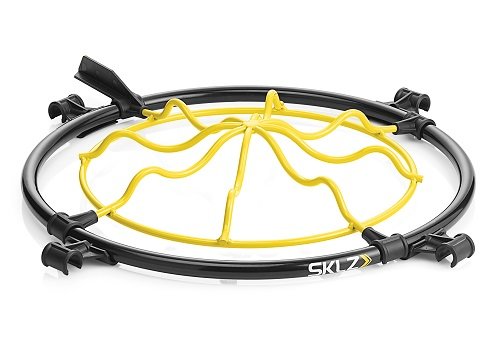 This is two basketball training tools in one. The Double Double is first going to allow shooters to work on their shooting by making the rim smaller. If the player can make it in the smaller ring at a high clip then their shooting percentage should go way up without the ring in.
Secondly, it provides a great cap to the rim as well that has different raised grooves on it. This allows for working on rebounding; which is a great tool for coaches to use in practice. Missing on purpose without a cap rarely ends up coming off like a game miss would, the Double Double will help to simulate natural game misses.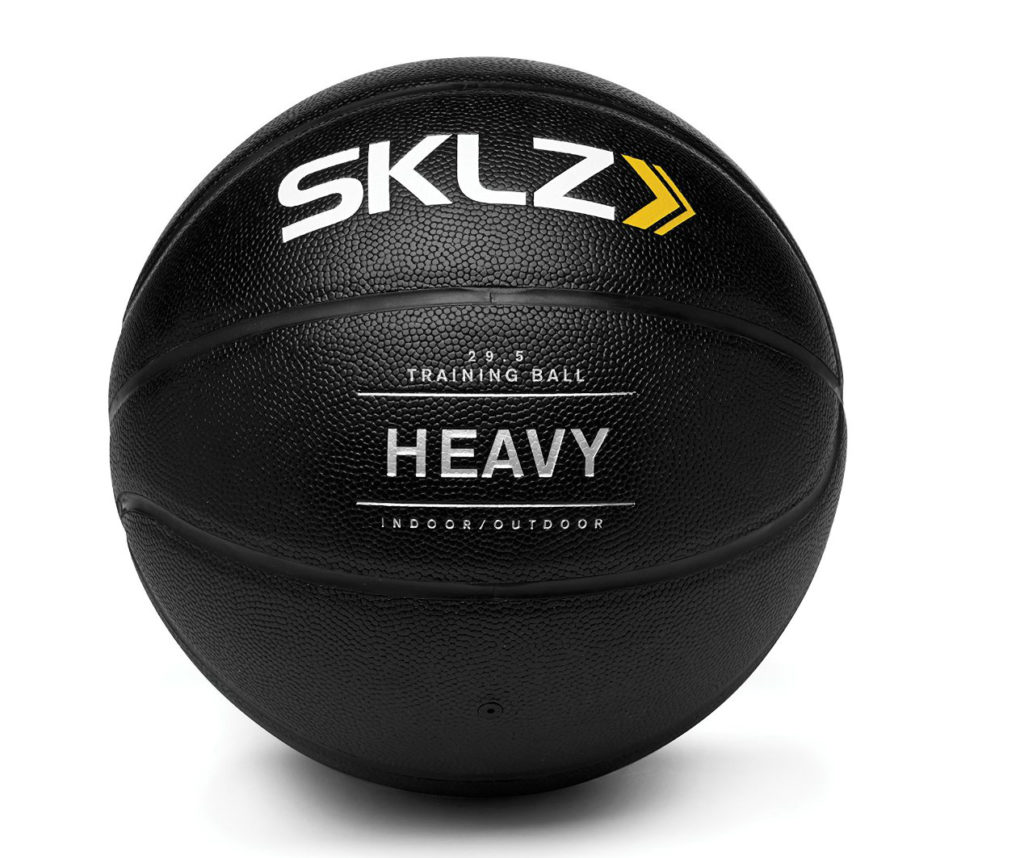 Getting out of your comfort zone is a must when it comes to improving as a ball handler. The Control Basketball Set is going to provide 3 basketballs that are different sizes and weights. One ball focuses on quickness, another on touch, and the third on building hand and finger strength.
Disclosure:  Please note that some of the links above are affiliate links, and at no additional cost to you, we will  earn a commission if you decide to make a purchase.  Please understand that we have experience with all of these products, and we recommend them because they are helpful and useful, not because of the small commissions we make if you decide to buy something.