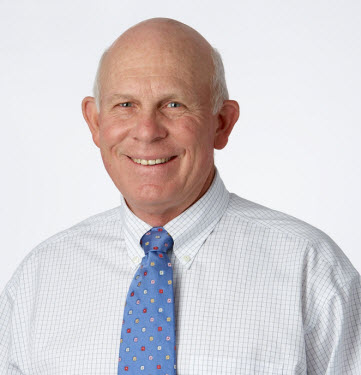 Coach Gels has been coaching basketball at the youth, AAU, and high school level for over 20 years and is currently an assistant varsity boys and girls coach in Charlevoix, MI. Over the last 20 plus years of coaching basketball, he has been a part of winning teams on all of those levels. He has acquired a lifetime of basketball knowledge. Coach Gels is also the creator of a basketball coaching website called The Coach's Clipboard.
"The Coach's Clipboard is a web-site and company dedicated to providing free, or low cost, information to basketball coaches and players, and it hopes to serve as a reference for the many basketball coaches throughout the world involved in coaching youth basketball and high-school level basketball."  – Coach Gels
Coach Gels has graciously decided to allow us at BHQ to pick his brain and ask him a few questions. It is important always to be learning and growing as a coach. If you ask Coach Gels, I am sure he will tell you that he doesn't have all the answers, but in my opinion, after 20 years of basketball coaching, he might be pretty close. Here is the coach James Gels Interview.
BHQ Question #1 What is something that you would advise basketball coaches that are just starting?
Coach Gels: Keep an open mind and a willingness to learn from other coaches and players. Realize that there are many ways to approach the game and don't get stuck in your own beliefs. Be humble in your relationships with other coaches and see what they can teach you. Maintain a good relationship with other coaches and players… oftentimes, your next job may come from an opposing coach or school who recognizes you are a good coach… so don't burn your bridges with your opponents.
BHQ Question #2 What is your coaching style today, and how did you decide on it?
Coach Gels: I guess my style would be to run, push the ball, press on defense… but at the high school level, where you can't recruit players into a "system," you have to be flexible and may have to adapt your offenses and defenses from season to season.
BHQ Question #3 Who are some coaches that have impacted your coaching career, and how have they impacted it?
Coach Gels: I had been an assistant under Coach Keith Haske at Charlevoix HS (boys varsity) for several years. Keith is a very successful coach who has adopted a Pitino-style match-up pressing game. Keith's teams have made several appearances in the Michigan State Tournament (both boys and girls). He is now the head coach at Traverse City St. Francis HS (Michigan), and after just two years there teaching a fast-paced game to a bunch of kids that previously were a slow, deliberate team, he went to the state finals again this past season.
BHQ Question #4 Looking back, what are a few things you would've done differently as a coach?
Coach Gels: When starting, originally as a youth basketball coach, I would have focused more on basketball fundamentals than winning games. Kids need to learn how to play the game. In the early years, winning games are not really very important, although we all want to win, and so do the kids and their parents.
I regret that I pushed my own daughter probably a little too much… coaches, just let them play and have fun.
Although not a "screamer" (as a rule) on the bench, I do regret a couple of times yelling at a ref, and I even insulted a good friend who was running the clock and scoreboard… stupid! We have to remember that the officials are there to help and do the best they can. Of course, they will make mistakes, as do coaches and players, so when it happens, you have to live with it and go forward without dwelling on it… not always easy to do! Basketball is not a perfect game.