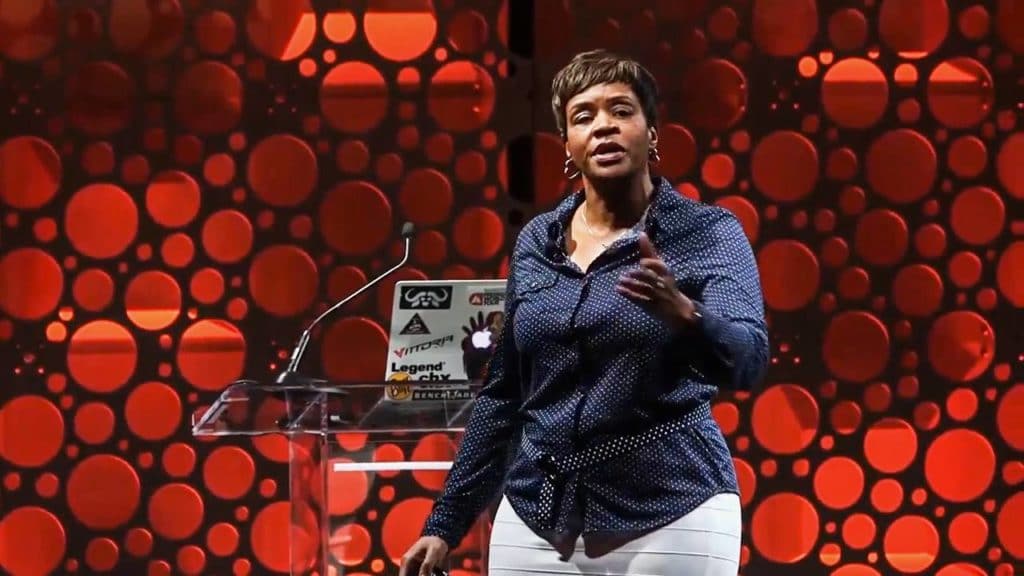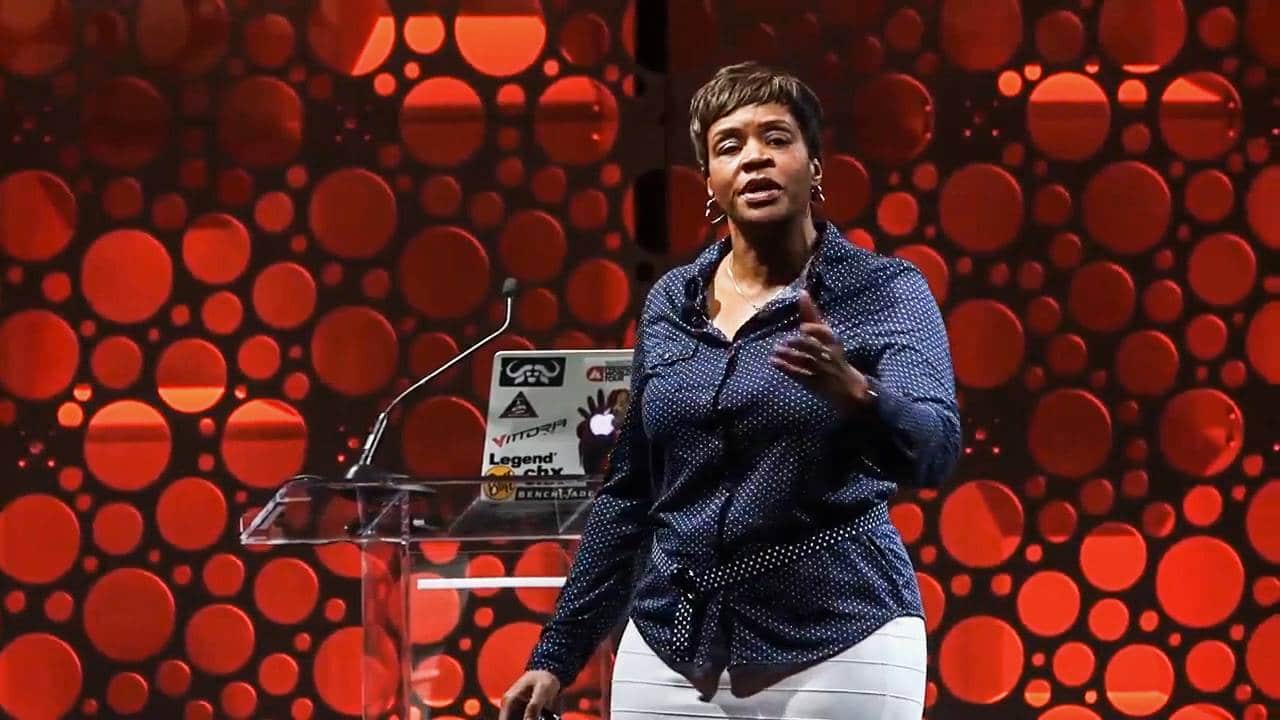 VERA JONES PRESENTS A COVID-19 MOTIVATIONAL MESSAGE:
"FEELING BENCHED?"
COVID-19 aka "The Coronavirus"….who knew 2020 would invite so much unwelcome confusion, chaos, and catastrophe into our game of life? This was supposed to be the year of vision. It was our big year to get the win! Yet, here we are, many of us facing some of the biggest fouls we have ever experienced. I hope that this message finds you, your families, friends, and your organizational teams playing through the COVID-19 fouls with a winner's mentality determined to prioritize health and happiness.
As for me, I haven't had a good hair day in almost two months (although I'm not actually sure how stellar my hair days were before the coronavirus pandemic.) My nails aren't looking too sharp, either. (Pun intended!) My greatest feat has been the ability to knock out an entire bag of Doritos without even once stopping to lick the cheese off my fingertips!
Lebron James may be the King James of Hoops, but I've become the "Quarantine Queen of Snacks!" Humor aside, I've also discovered just how difficult it is to shut my mind down and just be still – something I believe many of us take for granted. The athlete in me feels guilty for not accomplishing more, so my mind is always on Level "GO!" 
In my first book, Play Through the Foul – Basketball Lessons for the Game of Life, the first chapter examines how life is a contact sport. I certainly cannot attest to having the coronavirus in mind at the time of my writing 11 years ago, but the irony of this actuality rings particularly true today. In the game of life, we are literally in a contact sport. The opponent, Covid-19, has fouled and placed the majority of the world "on the bench."
We want to get back into the game we love, yet we feel forcefully denied that opportunity. As I have often related, in speeches and my latest book, Now I See – A Journey of Prophecy, Pain, and Purpose, our greatest opportunity for growth is not when we are in the game and everything is going right. Our greatest opportunity for growth is on the bench. I learned this in my playing days decades ago as a freshman at Syracuse University. I later designed a signature acronym for these realizations that will help calm you and motivate you in this very challenging time.
Here are my 5 ways to Grow on the BENCH:
B = BREATHE. Sometimes we need to learn how to just rest, relax, slow down from our usual hectic pace. There is tremendous mental, physical, and spiritual value in just being still. Did you know, thanks to a busy growth hormone at night, our bodies grow and repair the most in our sleep?? Breathe. Rest. Chill!
E = EVALUATE. It is on the bench where you are afforded the time to look at the game from an external, analytical viewpoint. What is or isn't working? Once allowed back in the game, what adjustments need to be made to win? Analyze and strategize so you can be ready when it's time to play again.
N = NURTURE with NEW. There is an intrinsic excitement in thinking of and trying something new. We nurture our spirits with hope when we take the time to let our minds be creative and innovative. On the bench, you have time to think of a new way of doing things you don't have time to do while in the game. 
C = CHEER. Learning to cheer for or encourage others is the most rewarding and selfless act of being on the bench. Life is not a solo sport, but one of being on a team. Many times, helping others helps us forget about our own troubles or challenges. We feel a winning sense of significance, purpose, and accomplishment.
H = HUNGER. I call this the Resiliency Test. Sometimes we must sit it out on the bench to understand how much we really want to get back in the game and how hard we are willing to work to do so. We see what we are really made of. Either we quit, or we choose to do whatever it takes to be victorious! 
Conclusion
During this COVID-19 crisis, I hope you are hungry to win and help others do the same. That was my feeling today. I put the bag of Doritos down, and I decided to use my BENCH time wisely, creatively, and constructively, and wrote this blog Basketball is so much bigger than the game itself.
In so many ways, basketball truly is life. No better time to recognize and appreciate its lessons than during a crisis, when life has become so threatened, and for far too many, it has already been taken away. I created a quick B.E.N.C.H. video for you to view anytime you need a quick, motivational minute to get going! Be sure to share it with friends!
We are in this together, and I guarantee there is a purpose in this pain. Remember to use your B.E.N.C.H. TIME WISELY, FAITHFULLY, and PURPOSEFULLY! It's one of the best ways to Play Through the Foul!