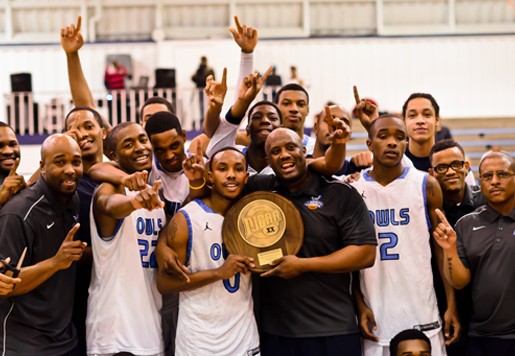 This article was written by Chris Capko, who is a part men's basketball coaching staff at the University of Southern California. Previously he coached at Georgia Southern University, Stetson University and also played at the University of South Florida. 
Finishing the Season Strong
With conference tournaments ramping up across the country, many coaches are trying to figure out the right way to get their respective teams to finish the season as strong as possible.
This time of the year can be a grind and every team is facing a different challenge. Some teams are playing at a high level and will have to fight complacency as they compete for a championship or achieving their respective goals. Some teams may have underachieved and are trying to find out a way to play their best basketball as they hit their stretch run. Some teams may be plagued by injuries or suspension and are adjusting the way they play to accommodate the available players and get them to play at the highest level possible.
While every team has different issues that are unique to them, there are some consistent trends that each program deals with when trying to finish a season strong.
Physical Well Being
The season is a grind. By the time you reach your conference tournament, some teams have played 30 games, along with practicing 6 times a week since October. Some players can become physically fatigued by playing a ton of minutes. Each basketball coach is faced with how long to practice, yet accomplishing whatever he or she feels their team still needs to improve upon or sharpen as they hit the stretch run.
Individual Instruction
Depending how you orchestrate your practice, this can become as tough as anything. How much time are you allocating to individual instruction in practice? Is shooting a deficiency for your team? how much shooting do they do within practice? It is my experience that most players, especially this time of the year, will not get enough shooting on their own. I also don't believe most interior players will come in on their own and practice their footwork and shots within the offense, without the assistance of a coach. Some time should be allocated to this especially at this time of the year. The character, work ethic and internal leadership of your team will determine how much you as a coach must mandate.
Film
As the length of practice starts to shorten, the mental aspect becomes even more important. As a coach, what is the mental acumen of your team? How much of their attention can you realistically keep in a film session?Again you must be realistic of your team and how much they can retain and be as efficient as possible. If you show 45 minutes of film, how much of that will be retained and comprehended by your players?
Special Situations
With conference play games become tighter and closer down the wire and special situations become a very important part of a game. It is imperative you spend time on these situations. If you plan on winning your conference or playing in the post season, special situations will play a part in your success or failure. How much time have your worked on these?
Free Throw Shooting
With tighter games being played all across the country at every level this time of the year, in order to win games you must be able to make free throws. There are many different opinions when it comes to free throwing shooting and how to prepare your players for these situations. One way or another you must make them to win, so they need to be shot. As a coach you must always make sure the right guys are shooting them as well.
Breaking Up the Monotony
As I said previously the season is a grind. Your kids can become worn out by the process or even our voice at times. I have found through experience that having a day to break up the monotony of a season can be important. Something that can be fun to the guys. Taking them to a movie, playing a game(post vs guards) or having some fun competitions. Don't get me wrong, every team needs the repetition at whatever it is they do, but make sure your team is enjoying themselves as well!
Conclusion
Every team is different and is facing unique challenges this time of the year. We all have had ups and downs this season which have helped us evaluate our team and figure out how to prioritize our time! Through it all make sure your team is doing whatever they do at 100% so you have no regrets of anything. Best of luck to everyone!