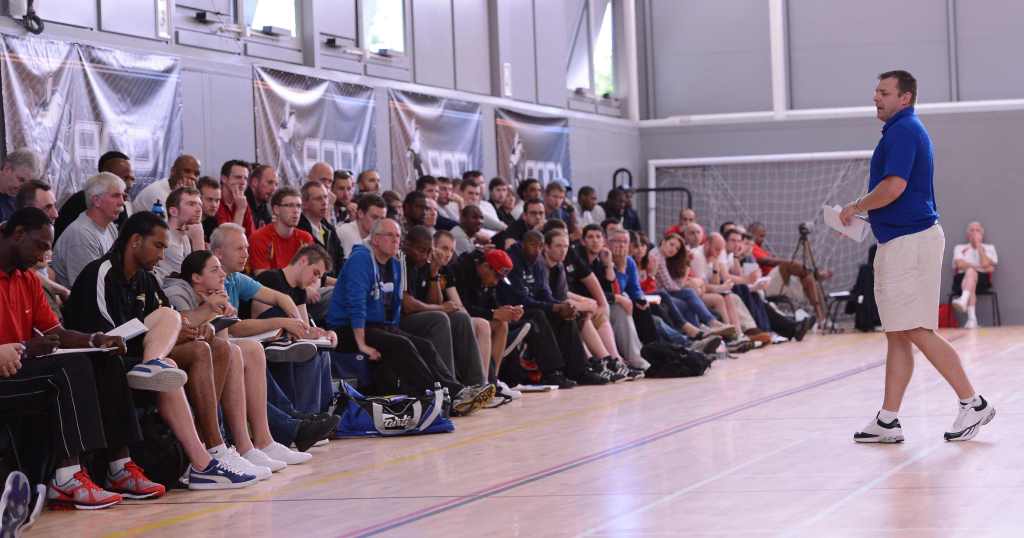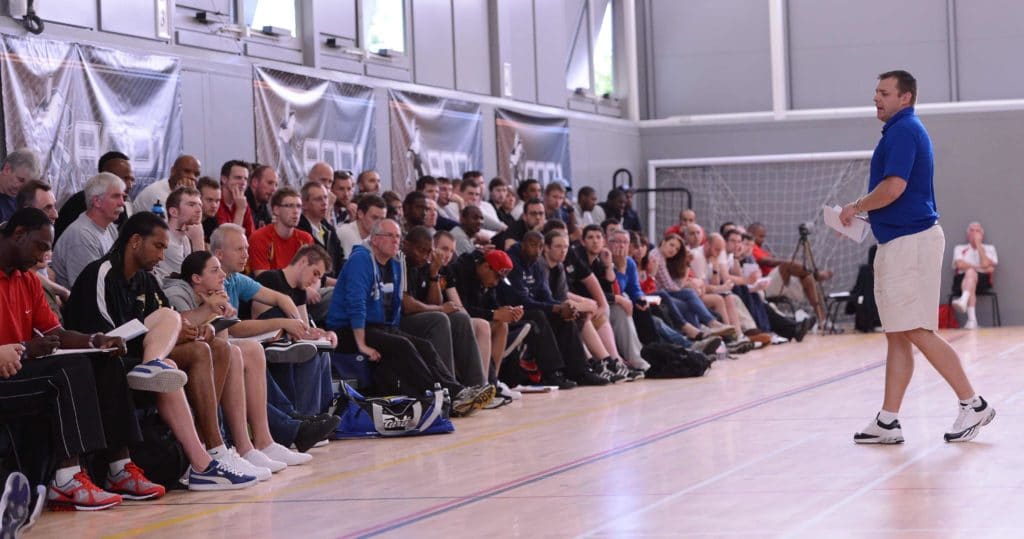 These coaching clinic notes are from an overtime group discussion at the 2014 Coaching U Clinic in Indianapolis. They feature George Raveling, Lawrence Frank, Shaka Smart, and Kevin Eastman. The questions are going to cover a wide variety of topics, and will hopefully help you in some area of coaching.
Q: (To George Raveling who now works for Nike) What are some of Phil Knight's greatest qualities?
George Raveling: He is an amazing listener. Also, his ability to take complexity and turn it into simplicity.
Q: How do you deal with strong minded kids or kids that are a discipline problem?
Lawrence Frank: Not my strength. Talked with them in front of the group, which was not the right way. Have to look at things that did not work and grow. Whatever you stand for there has to be great accountability. Recognize big rocks from small ones.
 Shaka Smart: Have to make players understand what is in it for them. If you can't reach a player, find his buddy or an assistant coach that already has a relationship with him that can.
 Kevin Eastman: Doc Rivers —"Have to know your players, but you have to know your team." "I know what he said, but what did he say."
Q: What are the characteristics of the best head coaches.
George Raveling: Those that listen to the voice of the athlete and those that realize that there is no finish line.
 Shaka Smart: The ability to help players play with a clear head. And those that want to keep getting better.
Lawrence Frank: Consistency. Coaching is getting players to do what they don't want to do so they can do what they need to do.
Kevin Eastman: On Doc Rivers and the 6 things about him that make him so successful
Relationship building
Ability to read your team (Where is the gas tank?)
Roster Composition—Do you know the guys that can play for you?
Sound System
Keep them engaged (Motivation—short term) (Inspiration—long term)
Don't settle
Q: What takes place at a pre-season retreat/getaway?
Lawrence Frank: Gave each assistant a topic to do. Players strength/weaknesses and went through staff strength/weaknesses. We also broke down the defensive and offensive system.
Shaka Smart: Same stuff as above. We spend a lot of time together away from basketball. Had a chart with players names and coaches names about "If this player had a problem would that player come to you." Wanted to identify players that the staff had poor relationships with; if a more than one assistant had the same player that was great, but if one player had no coaches listed that was a problem. Had staff grade their communication with each guy at the table. Also, brainstormed for unexpected things.
Kevin Eastman: Each staff should have a "what-if" coach. Example: What if Chris Paul gets hurt?