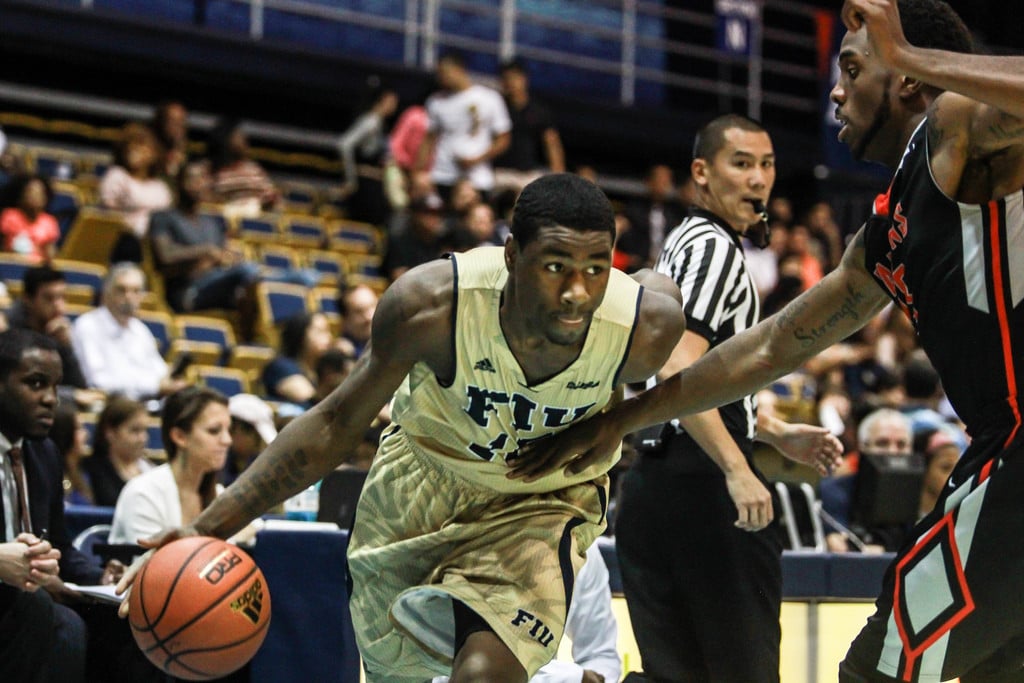 This article was written by FIU assistant coach Chris Capko. 
Basketball season is in full swing. With that comes competitive games against teams that will prepare you down the stretch. We have had a challenging non-conference schedule at FIU and have been lucky to lead in every game that we have played this season. However, we have had a hard time maintaining leads and finishing games out. Here are a few things that I have learned about playing with the lead.
Aggressiveness
It is human nature for anyone to let down once they feel like they have built a big enough lead, but very good, mature teams keep their mental edge even when they are up, especially if it is double digits. As a coach, when you are up 10 to 20 or even more points, you have to coach as if you are behind.
You cannot begin to substitute as if the game is over or start tinkering with a new defense. That is what practice is for. Maybe it is time to press more or run a certain offense that mandates that your players move. Keep the aggression in your team up and try to build an even bigger lead.
Free throws
It is called the charity stripe for a reason. I have had this discussion with different coaches about how they practice becoming a better free throw shooting team. The answers are very different and range from not practicing at all to making some kind of consequence if they don't reach a certain benchmark.
It will be hard to close teams out and win tight games if you cannot make your free throws. Here is something that has worked for us. We split the guys up on two ends. We set six minutes on the clock and the teams shoot free throws until that time is up. If you miss the first shot it counts as 0 for 2.
If you make the first one and miss the second it counts as 1 for 2 and obviously if you make both it counts as 2 for 2. At the end of the 6 minutes if the team doesn't shoot our goal of 70% they run.
Handling pressure
This has two components to it. We have allowed opponents back in to games with these two ways. Not handling pressure well in the backcourt and allowing turnovers to lead to easy baskets. We have also handled pressure in the backcourt and then when we get to the frontcourt take entirely too long to get into something, or watch one person touch the ball and lead to a bad shot.
You will need to be good at handling pressure to win games. You will need to be able to handle it so it doesn't lead to turnovers, but also attacking it so it can lead to easy shots.
Rebounding
In my opinion when teams get up, defensive rebounding is one of the first things that goes out the window. Instead of turning and hitting someone, players start watching the ball. I have heard a number of different coaches explain their philosophies on rebounding and I think a lot of it depends on your team and their makeup. So make sure that you are constantly reminding your players of the importance of everyone doing their job on the glass.
Film
To me this is where your team can grow exponentially. This is where you show what a good shoot is depending on time and score and who needs to touch the ball. You can also point out instances where they could have been a little bit tougher. Are they getting open or are they being lazy? Are they cutting hard or jogging through everything? I believe film is very beneficial as a whole, but especially when teaching the later parts of a game.
Playing with the lead is a good problem to have. I would rather being playing with a lead than coming from behind. However, your team has to know that it is not time to start slacking. Work on these situations and I believe it will pay great dividends for your team at some point.