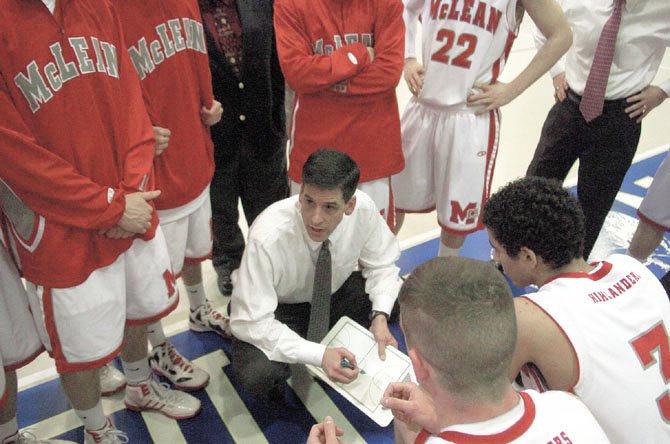 This article was written by University of Southern California men's basketball coach Chris Capko. Coach Capko has been a part of the Trojans staff for two years now. Previously to coaching at USC he also coached at Georgia Southern University and Stetson University. 
Every year around this time, job openings start to come around on every level, and all throughout the country.  Whatever the reason may be, there is a change taking place. Sometimes a coach has done a really good job and decides to move up a level. Sometimes a coach retires.
In many situations the coach has not lived up to the standards set forth by the athletic department, and has been relieved of his or her duties. Each situation presents different challenges for the incoming coach on how to approach building the program moving forward.
Taking Over a Successful Program
In some cases new coaches will walk into a situation in which the program was left in good health.  The previous coach had the opportunity to move on to a new job, which they felt was a better opportunity for them. It is imperative to assess the remaining talent within the program, as soon as possible. This step will allow you to decide how quickly you can reach the goals you set with your staff.
Keep in mind that most of these athletes have enjoyed success, and believe in the type of coaching that was set forth with the previous staff. It may take a while for the players to open up to you and really let you coach them. In my opinion, this can be just as difficult as taking over a program that has struggled to win. Taking over a program like this is it important to ask yourself the following questions.
Who are the best players on the team?
How do you connect with them?
What was the previous system that they were in?
What are your beliefs as a coach?
Can you consolidate the two coaching styles?
What is the ceiling of this team?
How will all the above affect your program in years two, three, four and five?
Taking Over an Unsuccessful Program
In almost all situations new coaches come in, when the program has not been having success. Although, each situation is going to be different, there are often common themes leading to the lack of success. Some of these reasons might be: a lack of talent, lack of character, lack of administrative support, or a combination of the three.
As a coach coming into this situation you have to quickly evaluate the talent and character that is remaining. Take those two factors into effect and figure out the landscape of your conference, division, district, or state. Just like the coach taking over a competitive program, you have to know the expectations of your administration and then figure out a plan.
This last part applies to all coaches at any level regardless of the situation. Whenever you take over a program, it is important to begin by laying down the foundation for how you want the program to function. Here are some great questions that you can ask yourself.
What do you stand for and what will be allowed in your program?
What won't be allowed in your program?
Can athletes show up late to class or practice?
Will there be consequences for the first, second, or third time?
What about missing class?
Is there a team GPA that each player must meet?
Regardless, your standards must be met in this first year even at the expense of losing a player or two. Each individual situation will help determine this, but problems cannot persist in order to help you move forward and achieve the goals that you have set forth.