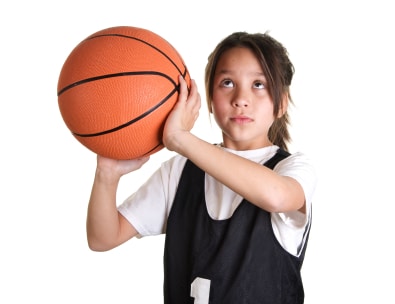 Finding the right youth basketball drills can be a complicated process. You want to find basketball drills that are going to challenge the players but not be too difficult for them and cause them to not want to try their hardest. The goal is to find drills that are not only going to help the player become better players but that they also enjoy doing the drills.
This youth basketball training workout is designed to help you take a youth player or team through a workout that is not only going to challenge them, but also keep the material fresh as well. Mix this workout in with your other workouts to help keep your player motivated and getting better. After you have finished with this training plan checkout our youth basketball section for more great coaching tips.
Focus Points
If the players are not strong enough to shoot with a regular sized basketball and on a standard hoop than make sure that you get them a smaller ball and hoop. Don't want to teach them bad habits when shooting.

Shoot the  basketball the same way every time and really work on your shooting muscle memory.
Sell your shot fake and be efficient with your moves.