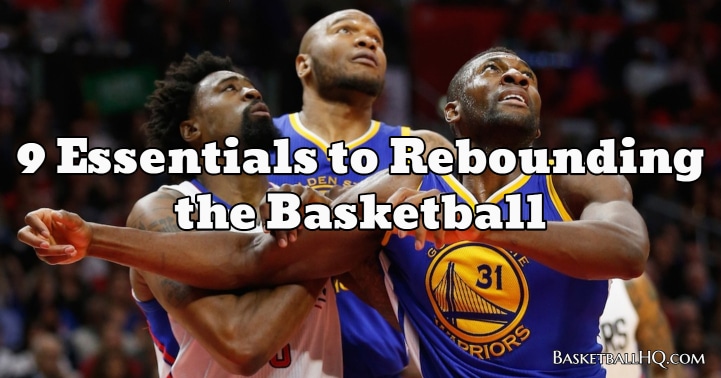 Just as there are fundamentals for shooting a basketball the right way, there are fundamentals for rebounding. To become great at rebounding, you need to first learn the proper way to do it, practice it in practice, do basketball rebounding drills, and then desire to rebound in a game.
Here are the 9 essentials for rebounding the basketball.
Balance and Leverage; keep feet apart in a low stance
Keep your feet under your head – the key to two-handed rebounds
Anticipation; be the player to make the play… not watch
Moving your feet until the ball is rebounded; never stop moving them
Play with your hands up at ear level
Study the flight of the ball
Anticipate the bounce off of the rim
Pursue the basketball as you fight through the contact
Rebound with two hands and have a wide secure base
** You can also turn this into a competition basketball drill by adding a player and allowing them to go 1 on 1. The drill can be done 2 on 2 or 3 on 3 as well.
This simple basketball drill can help your players learn all 9 basketball rebounding essentials. The thing that separates good rebounders from great rebounders is the ability to rebound out of your area! This drill will help you develop great in-area and out-of-area rebounders!
CoachRB Website and Exclusive Membership Offer