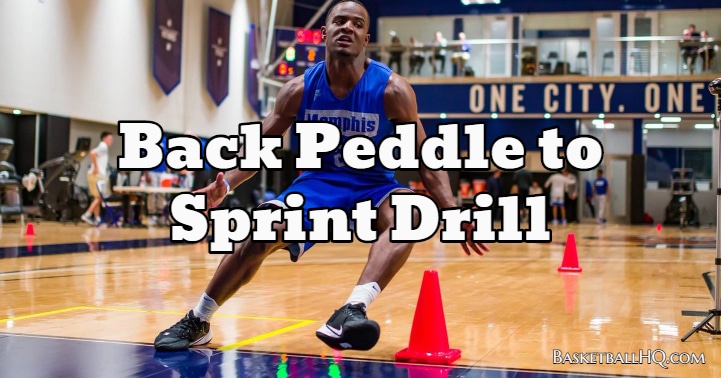 Basketball is a change of direction game, and it is also a slow to fast game. Being able to change directions quickly can make you a better player on the court. Learning the proper technique for running and changing directions is the first step. This basketball quickness and speed drill will help you learn how to move the correct way and then help you work on it at full speed. It is great for defensive transition and being able to quickly turn around to sprint back on defense.
Basketball Drill Overview
Drill Name: Back Peddle to Sprint Drill
Equipment Needed: Partner
Similar Basketball Drills and Resources
Goals of the Drill
Learn how to back peddle and then quickly turn around and sprint in either direction.
Coaching Points
Stay low when you back peddle and be ready to go right or left and burst into full speed.
Basketball Drill Instructions
Start on the baseline or sideline with your back facing out.
The partner will stand facing the person back peddling.
Begin to back peddle, and when the coach says right or left, begin crossing your legs over.
In the second version, begin pack peddling, and when the coach says sprint, turn and sprint.
In the third version of this basketball workout, have the coach move, and the player must back peddle, crossover step, or turn and sprint to keep up with the coach.