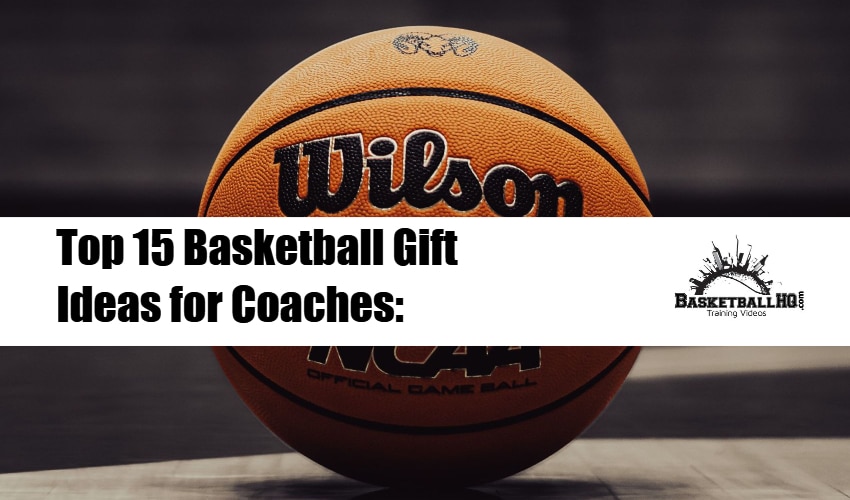 Best Basketball Gifts for Coaches: Finding the Perfect Gift
No matter what level of basketball your coach is at, it's always important to show your appreciation for the time and effort that they put in. Here are some of the best gifts for basketball coaches to help show your appreciation!
Whether you are looking for a gift for a youth coach, collegiate coach, or pro coach, this list of the top basketball gifts for coaches will have you covered. So check out these best basketball gifts for coaches to find the perfect gift for your favorite coach.
And when you finish with this list,  visit our lists of the best basketball books and best basketball training equipment.
Top 15 Basketball Gifts for Coaches: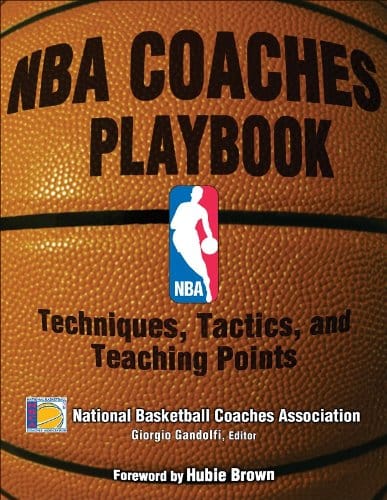 Price: $30.91
About Gift: Are you looking for the best basketball gifts for coaches? Look no further than NBA Coaches Playbook. This essential guide takes you into the practice sessions and sideline huddles of some of the best coaches in the business, providing detailed insights on how to maximize performance on the court.
With contributions from renowned coaches like Phil Jackson, Mike D'Antoni, Avery Johnson, Stan Van Gundy, George Karl, Eddie Jordan, Mike Dunleavy, and Kareem Abdul-Jabbar, this playbook is a must-have for any coach looking to take their team to the next level.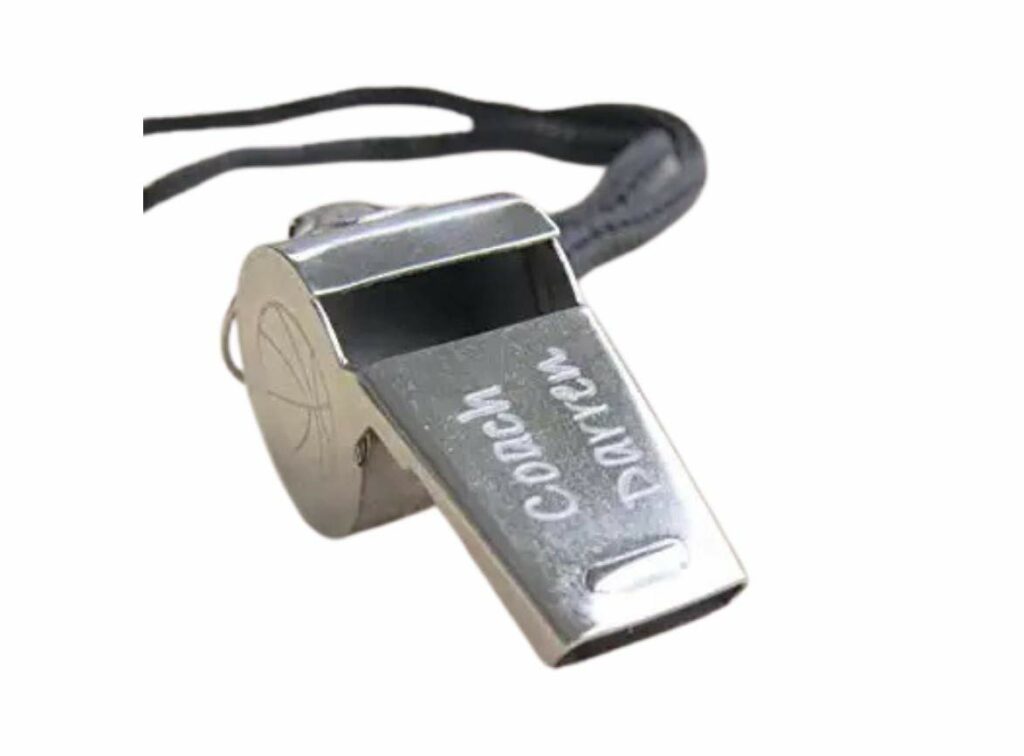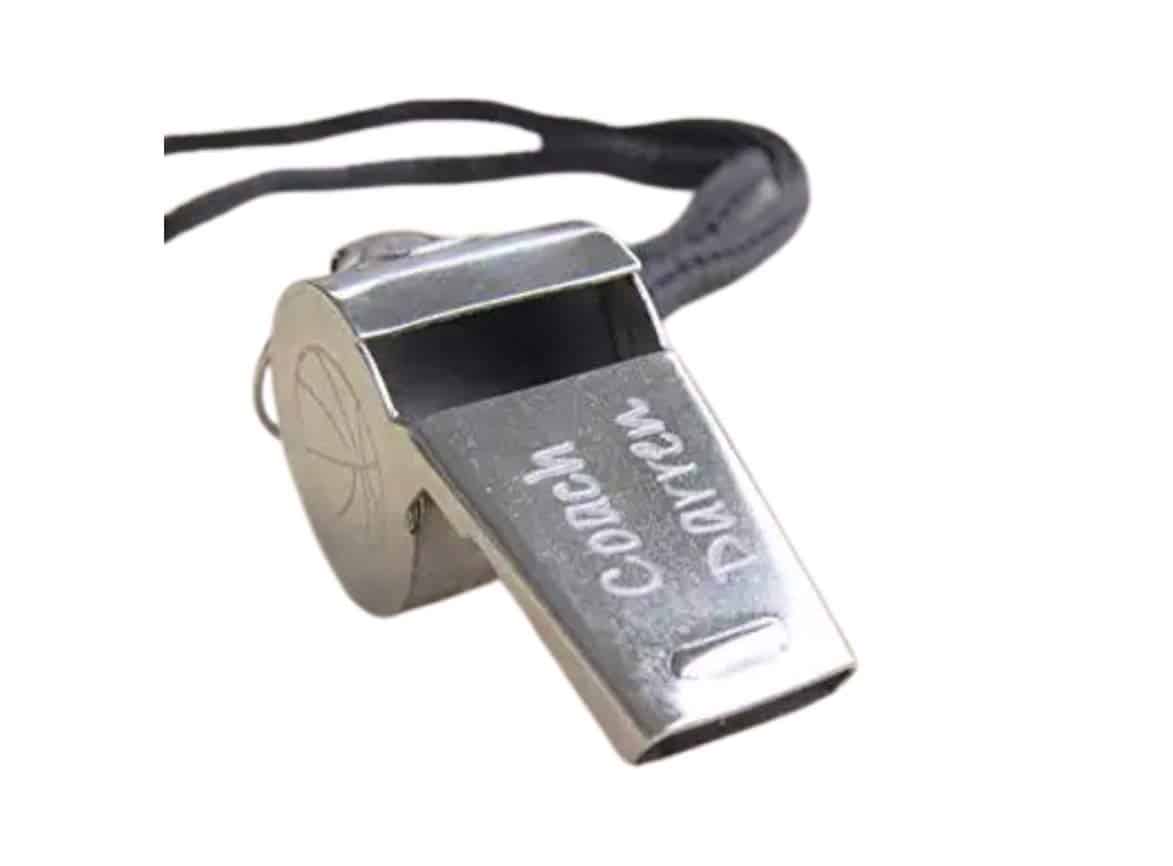 Price: $18.95
About Gift: If you're looking for the perfect gift for that special coach in your life, look no further than this Engraved Whistle. You can personalize it with the team name, sport symbol, coach name, or anything else you want to make it truly unique.
The sound is crisp and loud, so you're sure to get everyone's attention. Plus, it comes with a black lanyard, so you can wear it around your neck or hang it on a wall mount.


3. Basketball HQ Membership
Price: $6/Month
About Gift: With a Basketball HQ membership, coaches can have all the basketball training resources that they need to be successful with their team and players. With over 800 basketball training videos from expert coaches and trainers, there are videos that cover every type of basketball skill. There are also a number of other basketball subscriptions and memberships out there, as well, and even some coupons to help you out.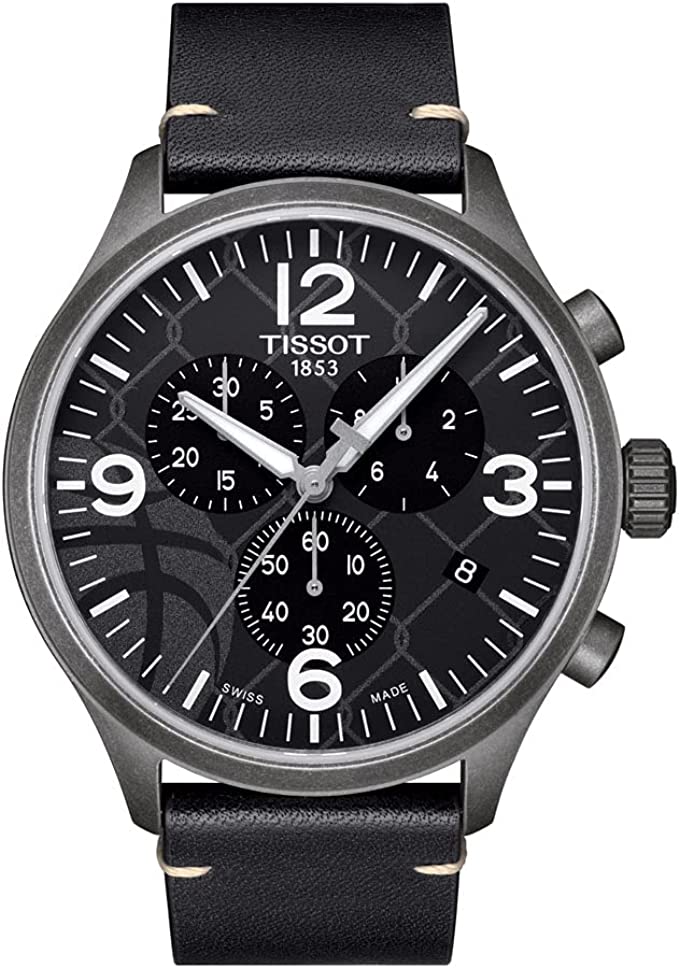 Price: $162
About Gift: Allow the basketball coach in your life to look their best and always know what time it is during practice and other basketball activities. This all-black watch by Tissot has a classic, timeless look and will last. It is scratch resistant, has a durable leather strap, and will have your coach looking great on the sidelines.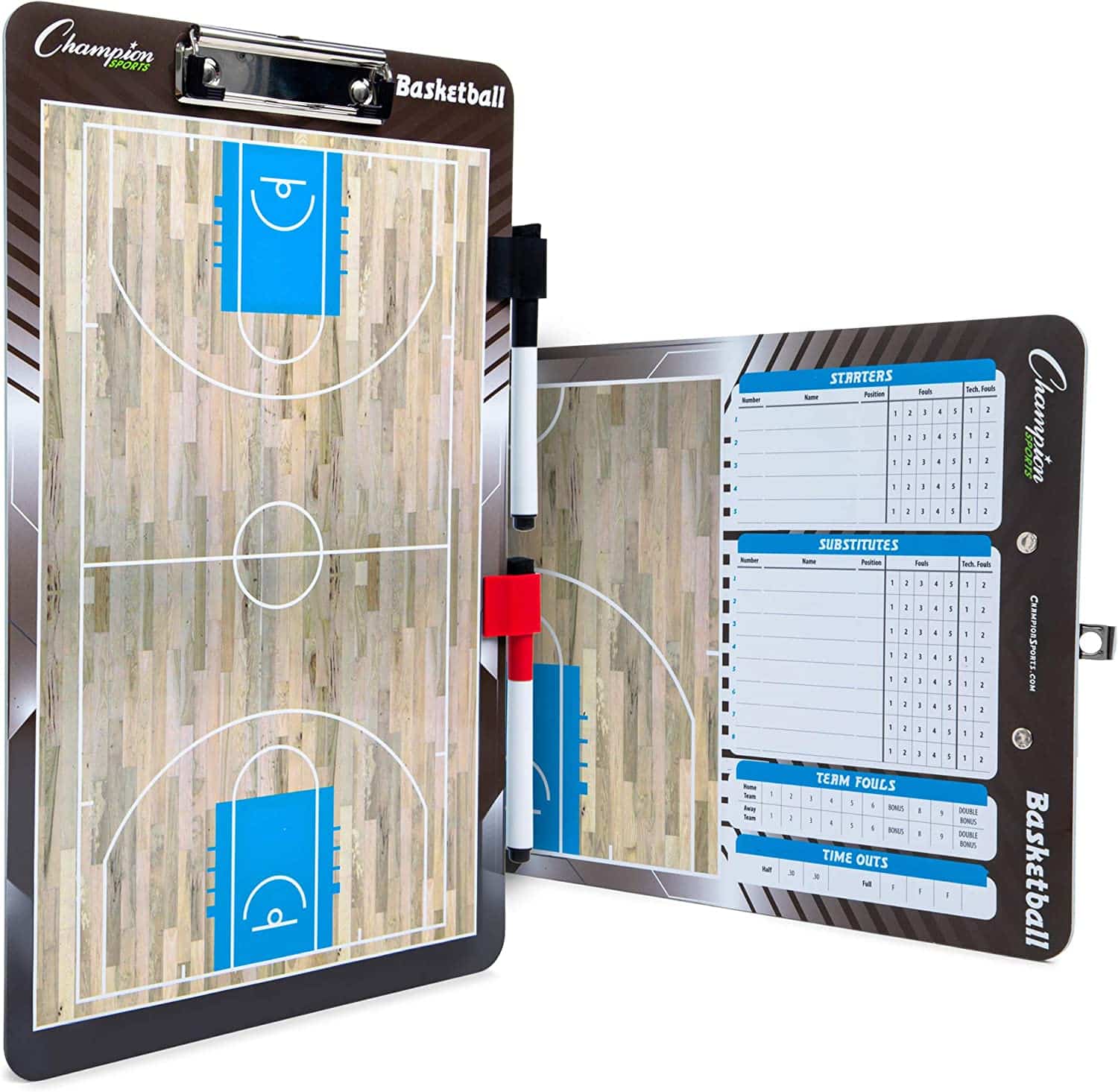 Price: $17.99
About Gift: Whether you're a youth coach looking to engage your players or a professional coach trying to gain a competitive edge, this basketball dry-erase board is the perfect solution. Our board is double-sided and sized at 10″ x 16″, making it easy to use and read. It also comes with two clip-on dry-erase markers in black and red.
This convenient visual tool is superior to chalkboards because it's lightweight and portable. You can easily clip it into notebooks or game books. And because it's reusable and erasable, it's much more environmentally friendly than paper. With clear imagery and authentic court parameters, our board is the perfect way to strategize and demonstrate plays and formations.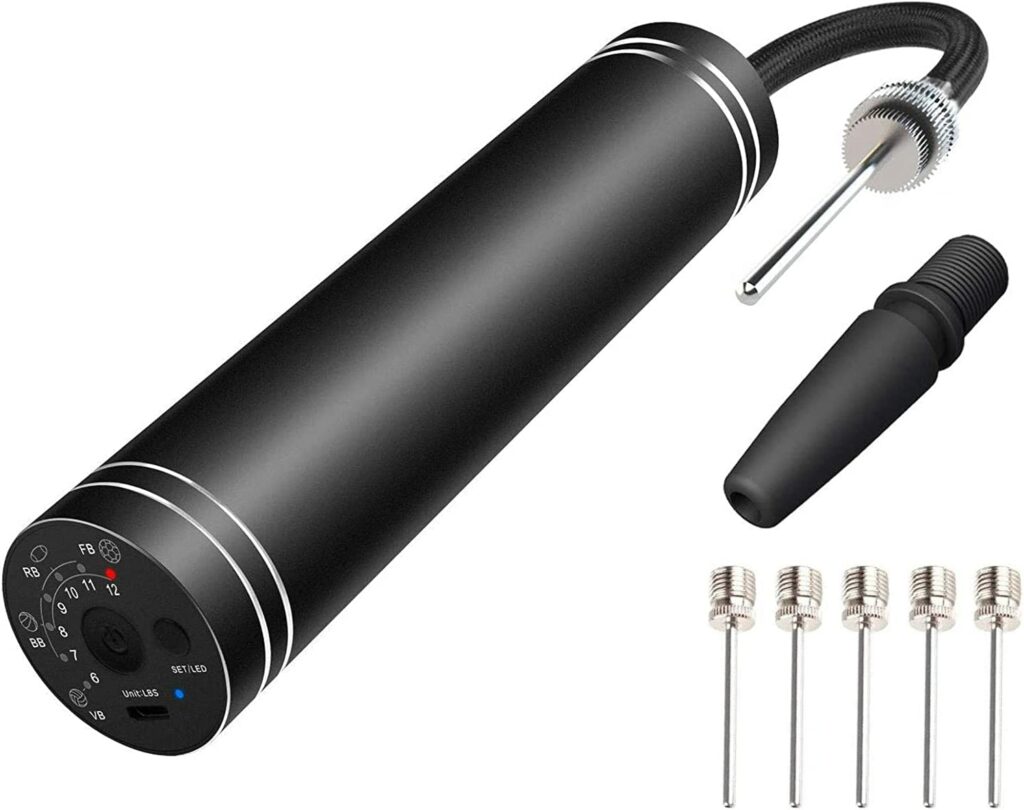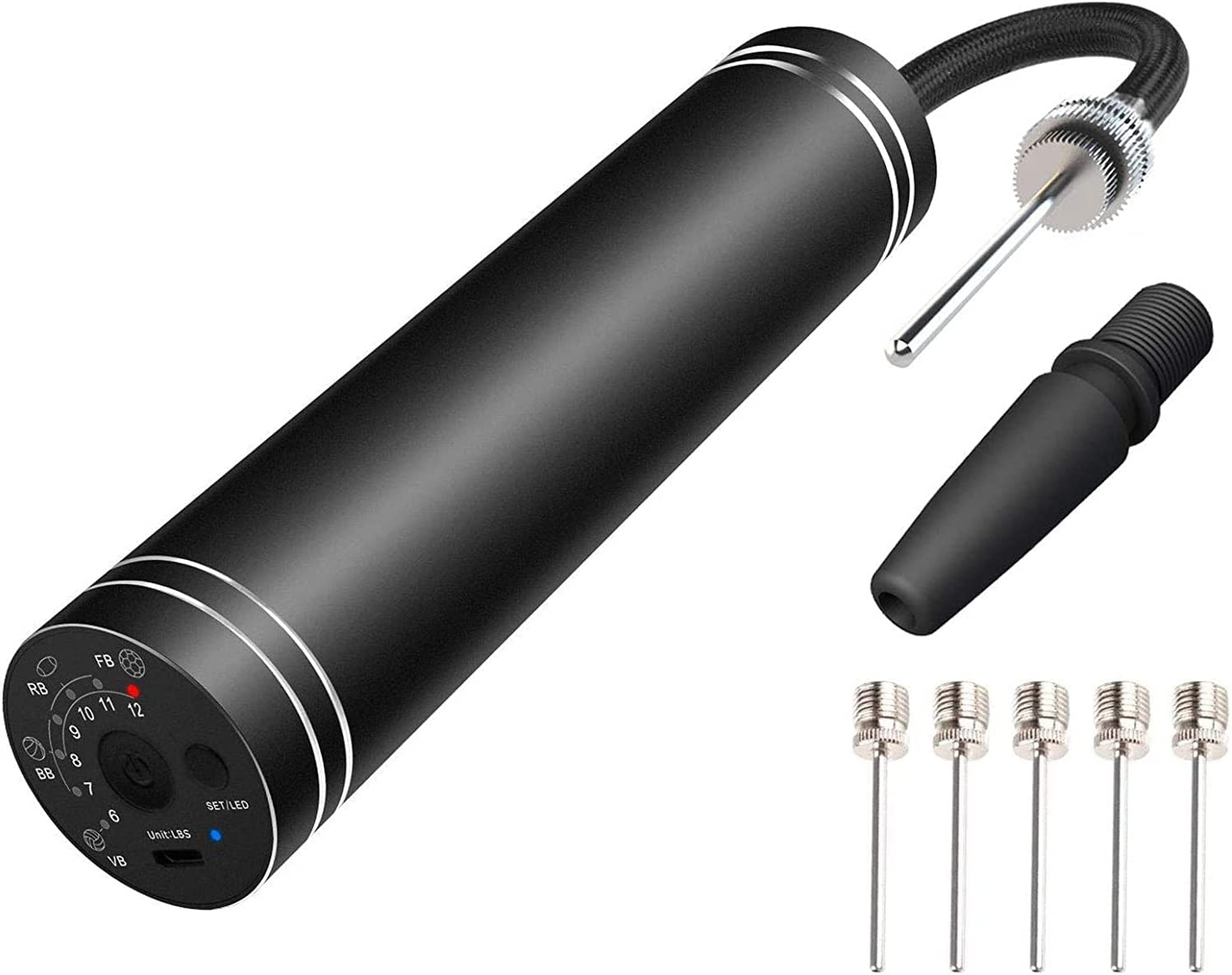 Price: $32.98
About Gift: This handy little pump is designed with four ball inflation modes (basketball, football, volleyball, and rugby), so it's perfect for any type of sport. The auto-off function means that it will shut off automatically when the desired pressure is reached, making it super easy to use.
Plus, the large-capacity battery can inflate up to 30 balls on a single charge – talk about efficiency!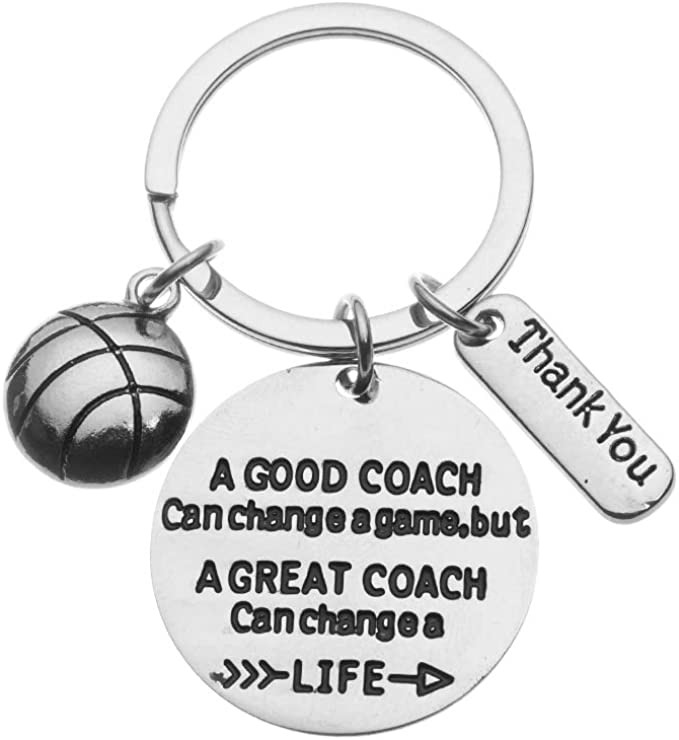 Price: $10.99
About Gift: Looking for the perfect gift to show your appreciation for a special coach? Look no further than this basketball keychain! This silver-plated keychain features a basketball charm and the words, "A Good Coach Can Change a Game, But a Great Coach Can Change a Life."
It's the perfect way to show your coach how much you appreciate all their hard work and dedication. Plus, it comes in a free jewelry gift bag, making it easy to give as a gift.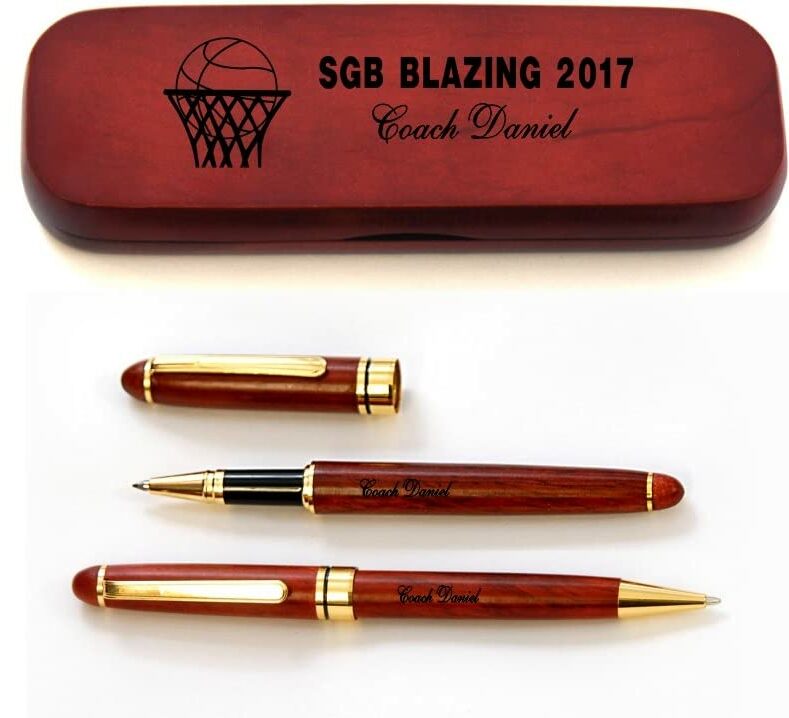 Price: $36.95
About Gift: If you're looking for the perfect gift for your favorite basketball coach, look no further than this personalized pen set. Made of high-quality rosewood, this pen set includes a roller ball pen and a ballpoint pen, both in black ink. The basketball design and the coach's name are expertly engraved on the pen, making it a truly unique and special gift.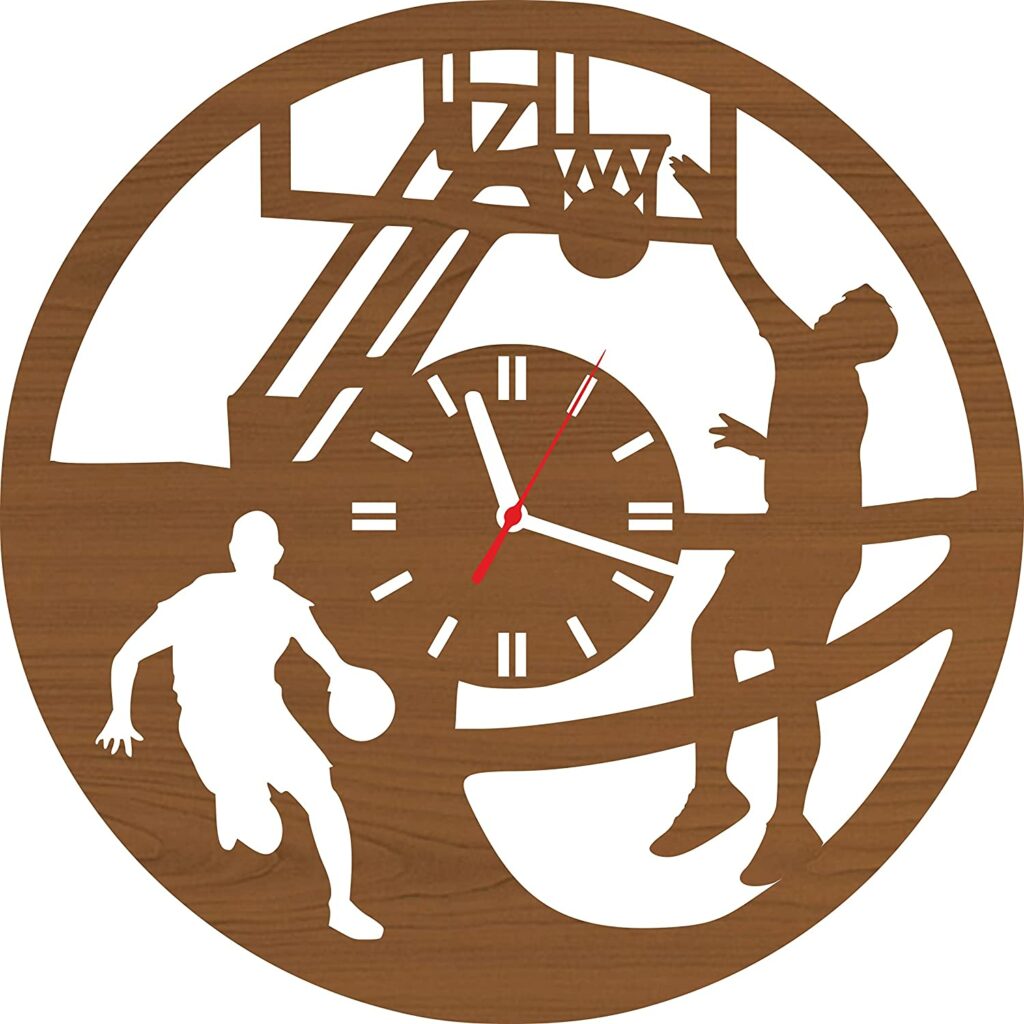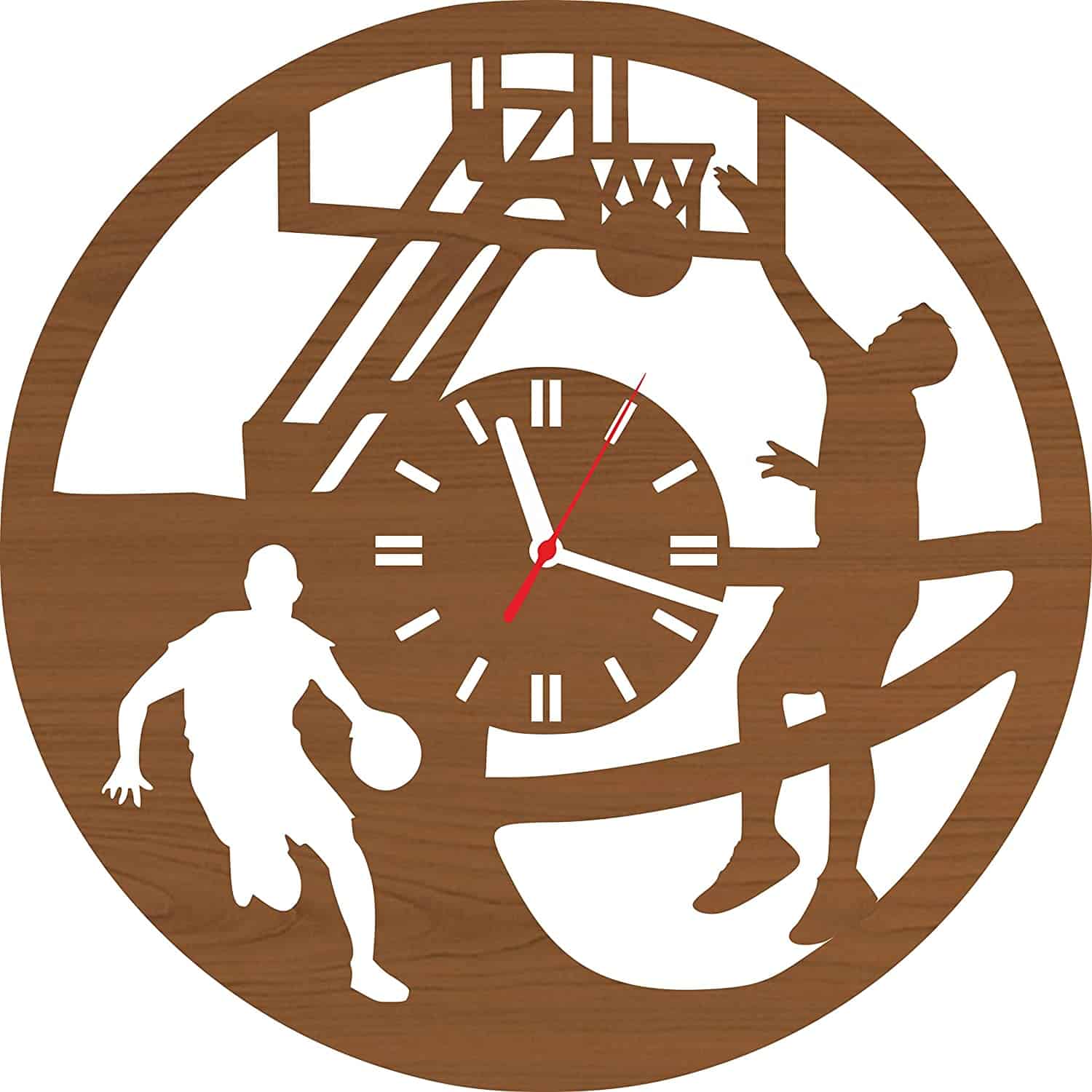 Price: $38
About Gift: This unique clock is handcrafted from XDF wood and features a silent mechanism, making it the perfect addition to any home or office. Measuring 30 cm in diameter, this clock makes a statement without being too obtrusive. The integrated hanging system makes it easy to hang on any wall, and the natural wood finish is sure to complement any décor.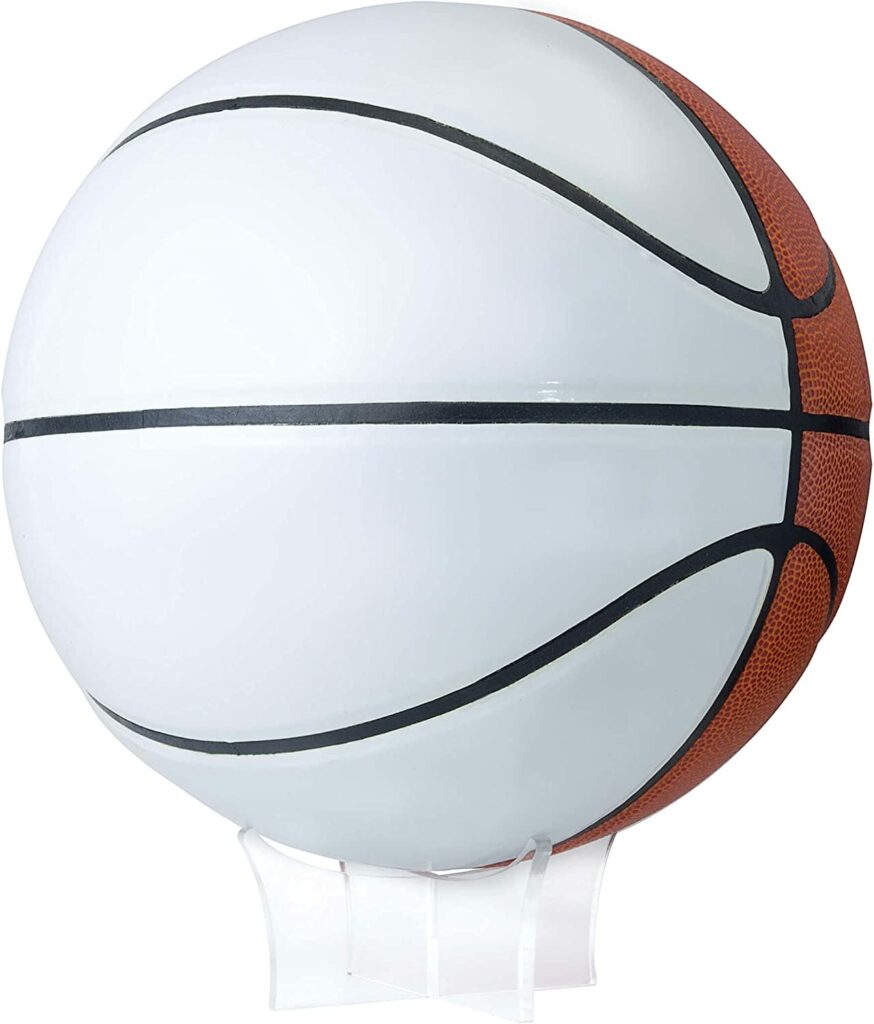 Price: $29.99
About Gift: The Autograph Basketball is the perfect way to remember your monumental season, achievements, and championships. This basketball is designed specifically for autographs, with half of the ball being white laminated synthetic leather – easy to write on. It also has an official size of 29.5″, making it a great addition to any trophy case.
The other half of the ball is brown synthetic leather, giving you that true basketball feel. This makes it a great showcase basketball for all ages – from little league to college.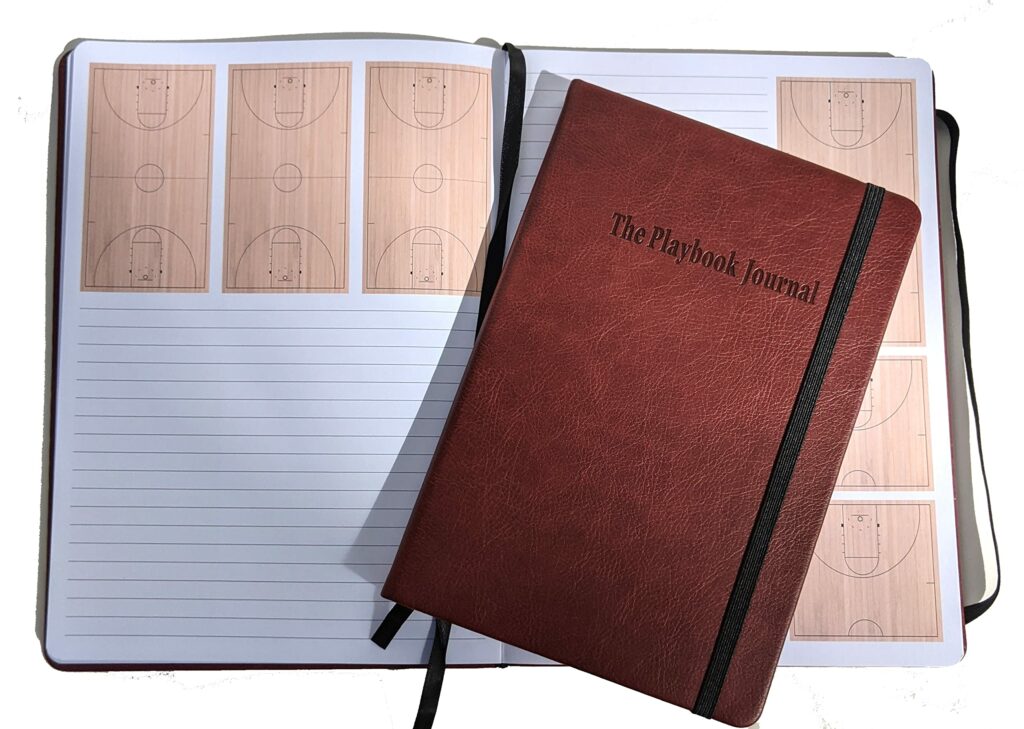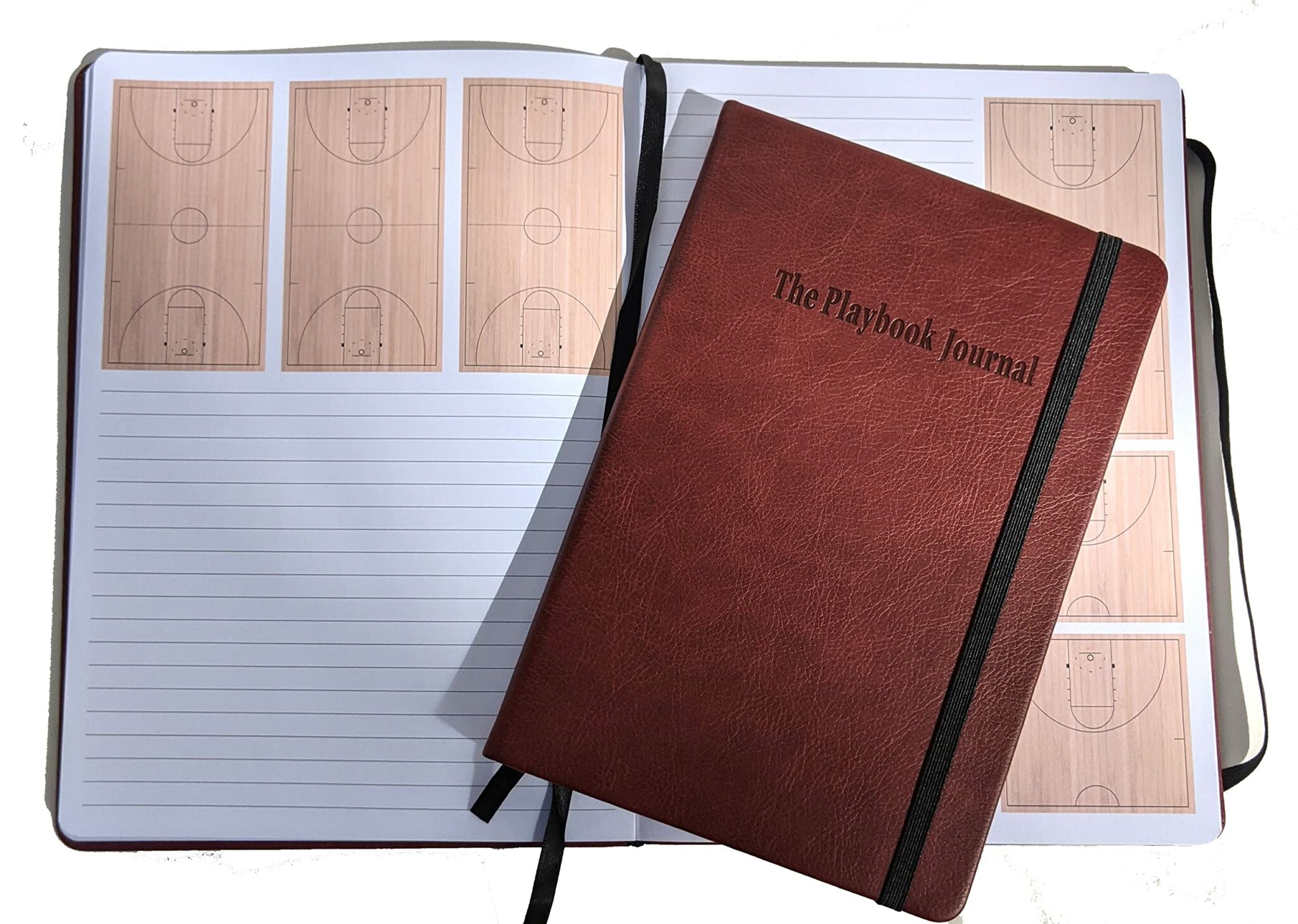 Price: $24.99
About Gift: This Binder and Playbook Journal is the perfect gift for basketball coaches and lovers of the game. The high-quality hardcover journal has 120 extra thick white paper pages with rounded corners and a quality vegan leather cover that is water-resistant.
The large size (B5 – 7″ x 10″) is perfect for drawing up plays and traditional journal entries, and the unique court pages are originally designed with blank basketball court diagrams on each page. The journal also features a secure elastic closure, ribbon bookmark, and convenient interior back cover pocket.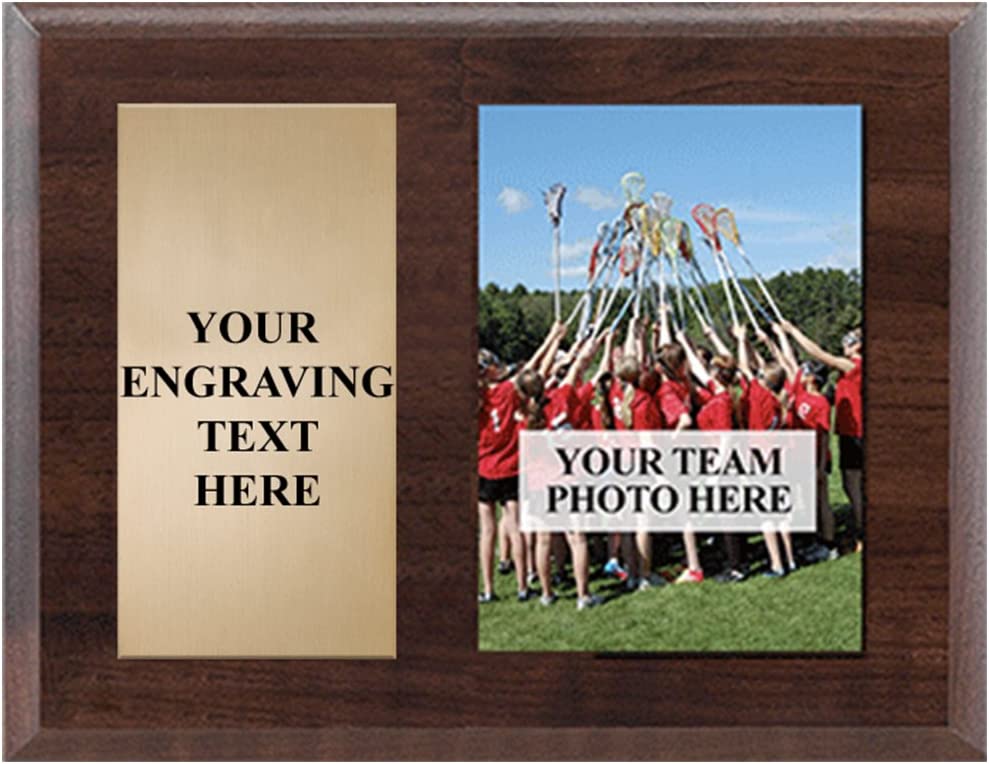 Price: $36.99
About Gift: This classic wood plaque comes with a 3.5″ x 5″ photo slot, so you can insert your own team photo for a personal touch. The plaque also features a clear acrylic cover to protect the photo.
Customize the plaque with your own engraving text to make it truly special. Crown's engraving experts will take care of all the details. This makes a great coach appreciation gift or end-of-season team award.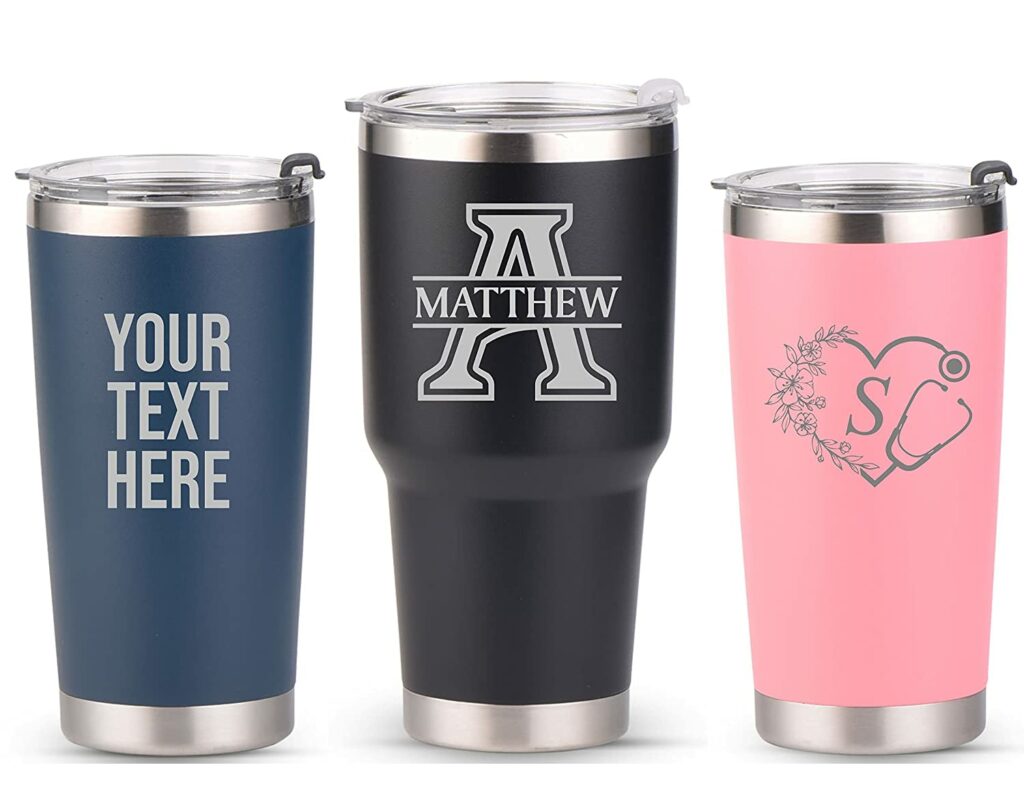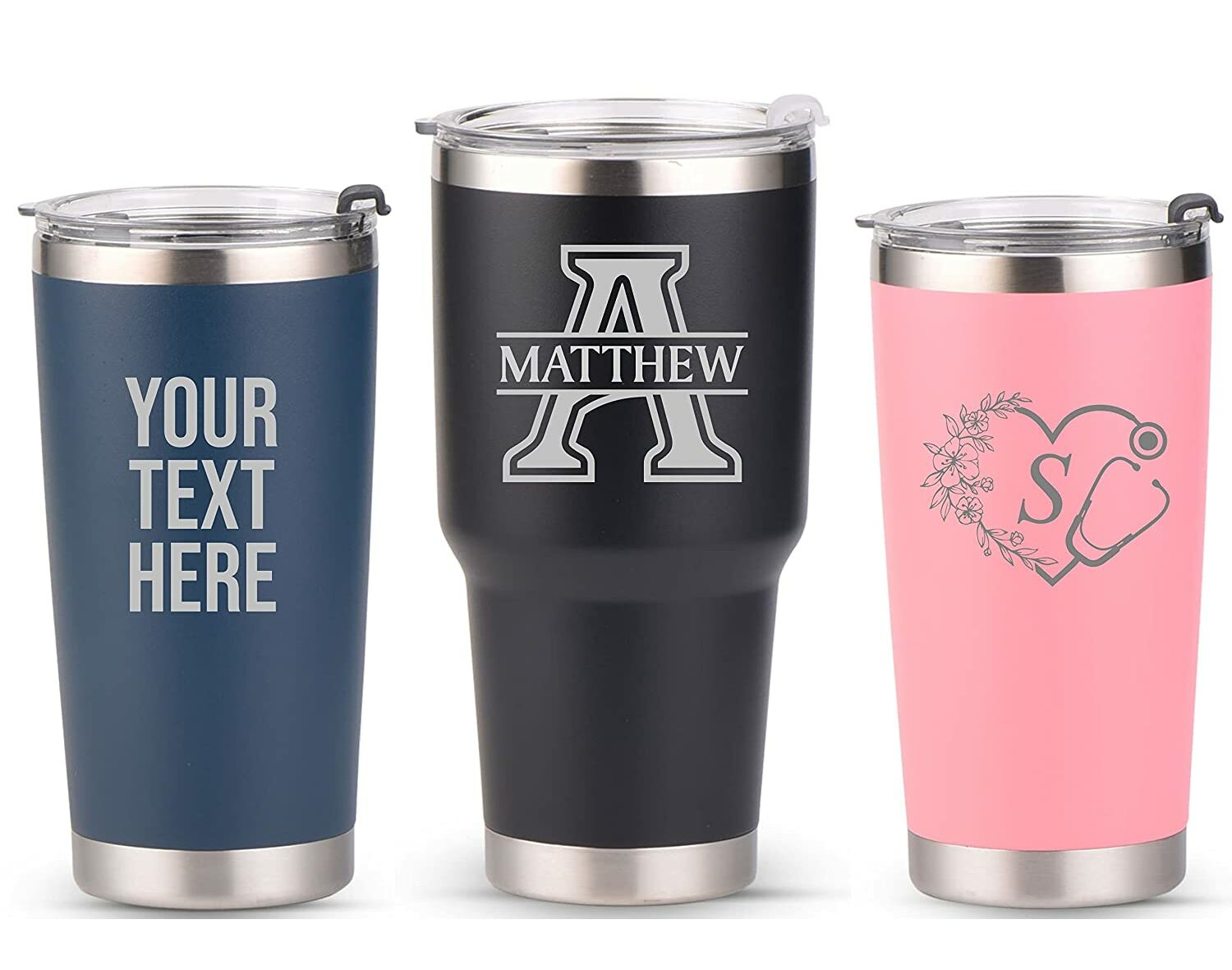 Price: $29.99
About Gift: These tumblers are custom laser engraved and insulated to keep beverages cold or hot for extended periods of time. You can select the size and color tumbler you would like and even add a quantity for larger orders. The pure and healthy stainless steel material is perfect for any beverage and makes a great gift for any occasion.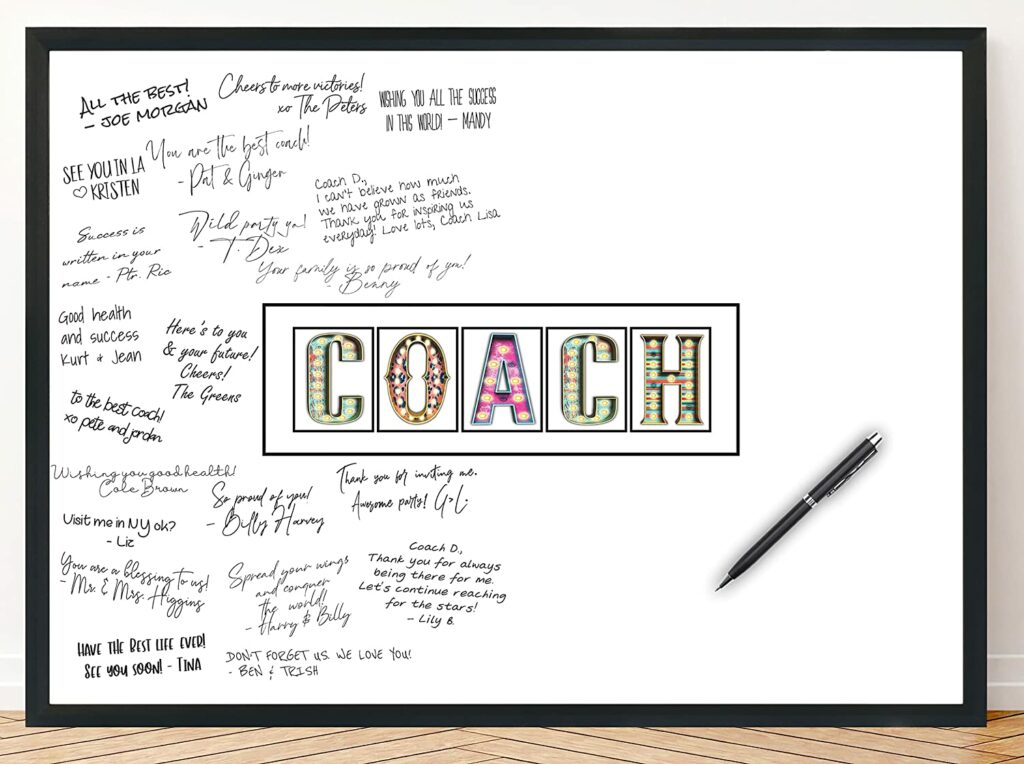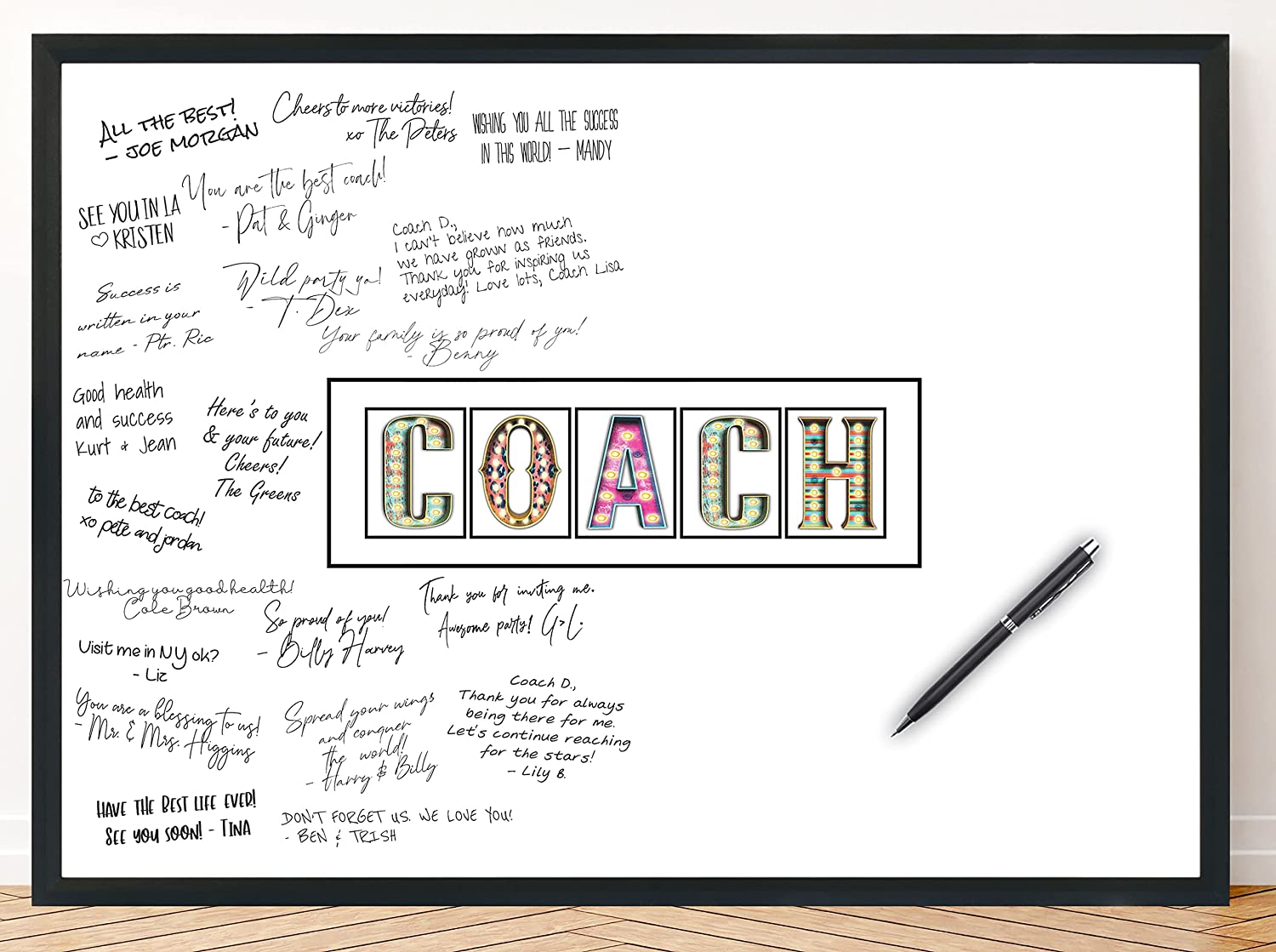 Price: $12.99
About Gift: This one-of-a-kind card can be signed by everyone on the team, with personal messages and thanks, allowing you to create a lasting memory of the season. It's also a beautiful display piece – the coach will love reflecting on the wonderful memories and kind words from the players for years to come.
The Large Group Card is thoughtful, creative, and of the highest quality – it's an alternative to ordinary gifts that are often impersonal and forgotten.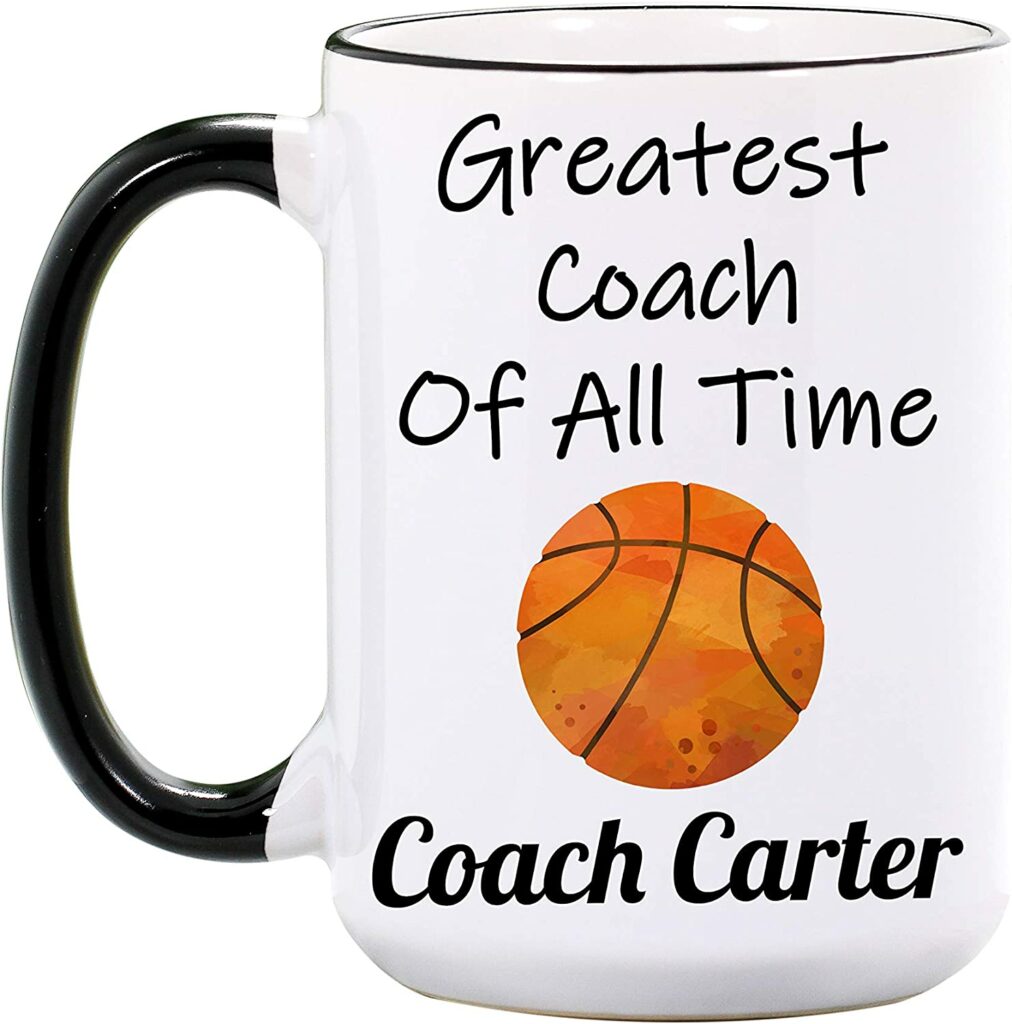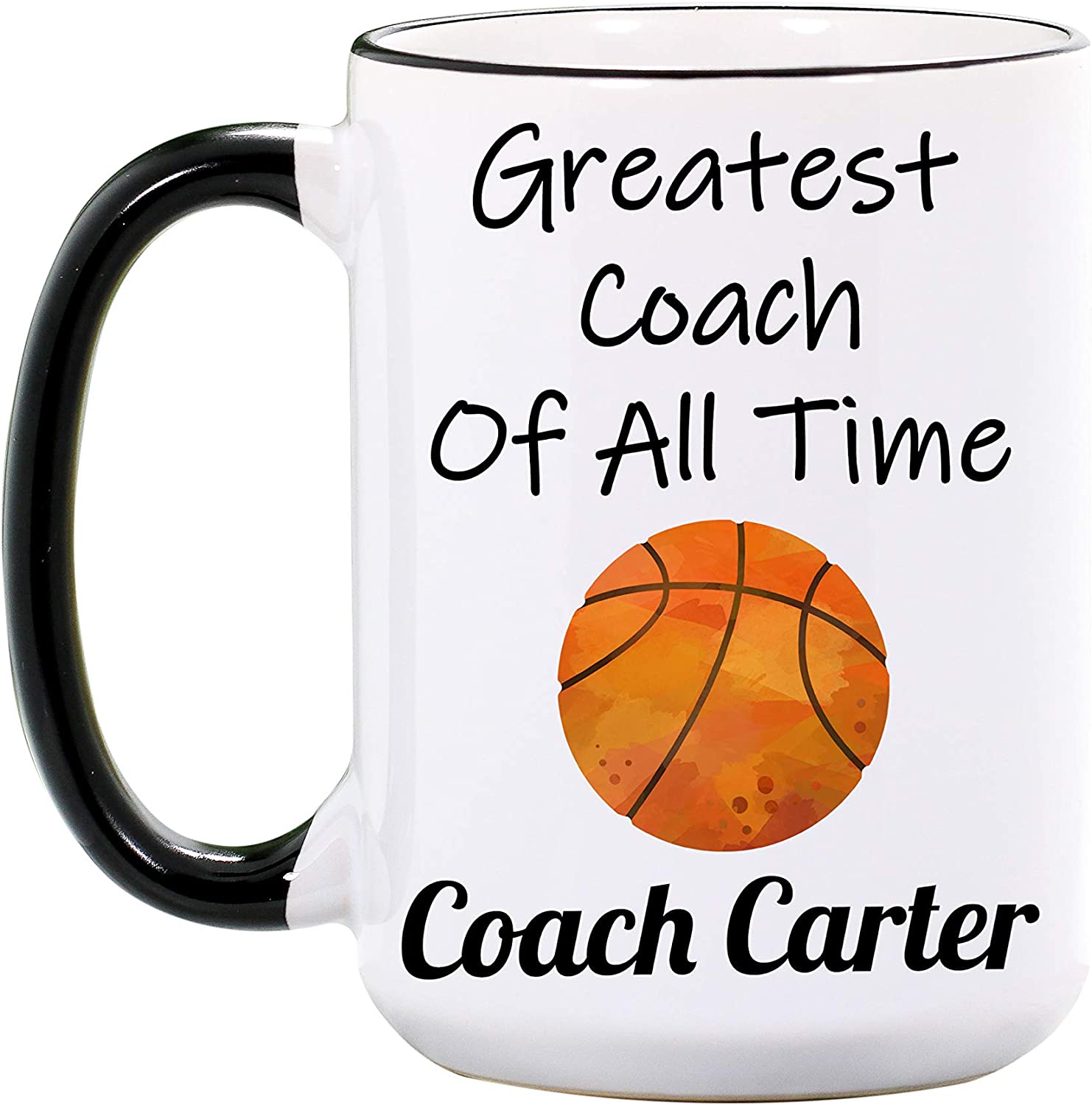 Price: $18.99
About Gift: Introducing the Personalized Basketball Mug. This is the perfect gift for any basketball coach in your life. The mug comes with the coach's name printed on it, so it's a gift that they'll remember for years to come.
It also ships super fast, so you don't have to worry about last-minute gift buying. Plus, their prints are designed to never fade or chip away, and they're dishwasher and microwave safe.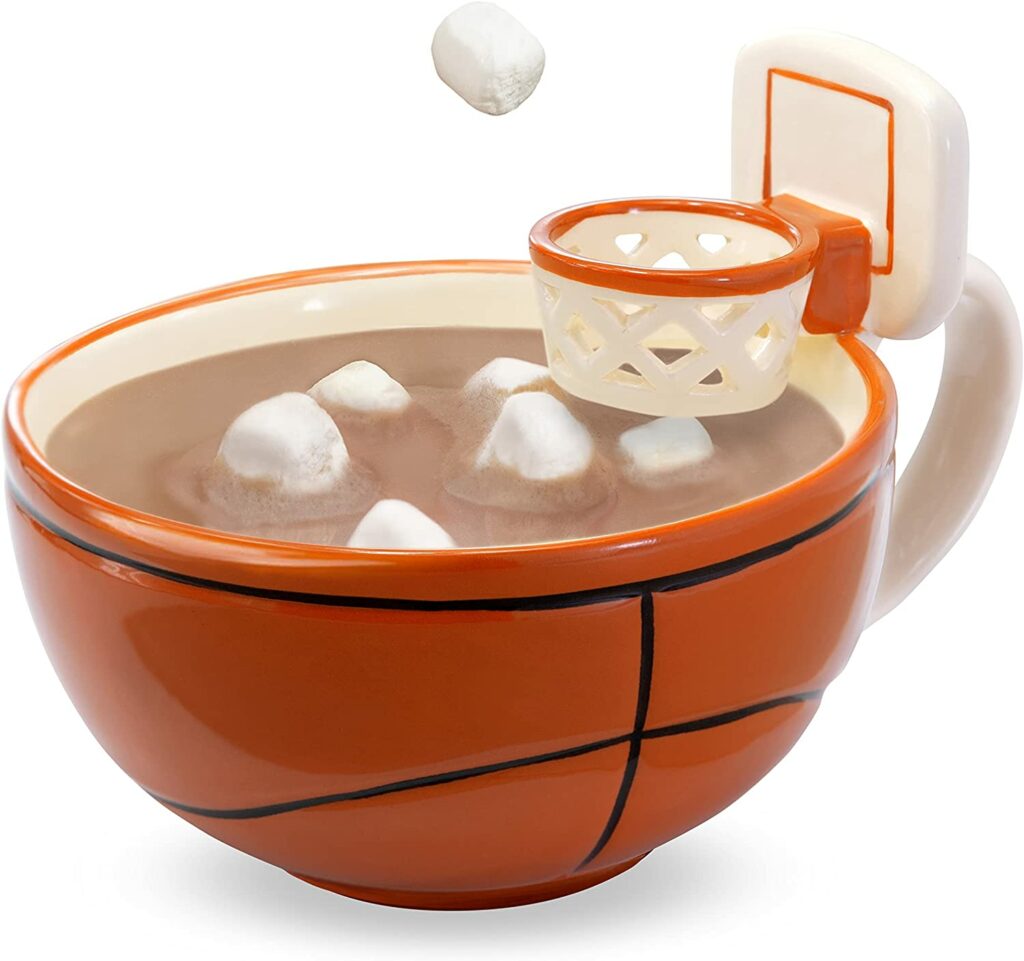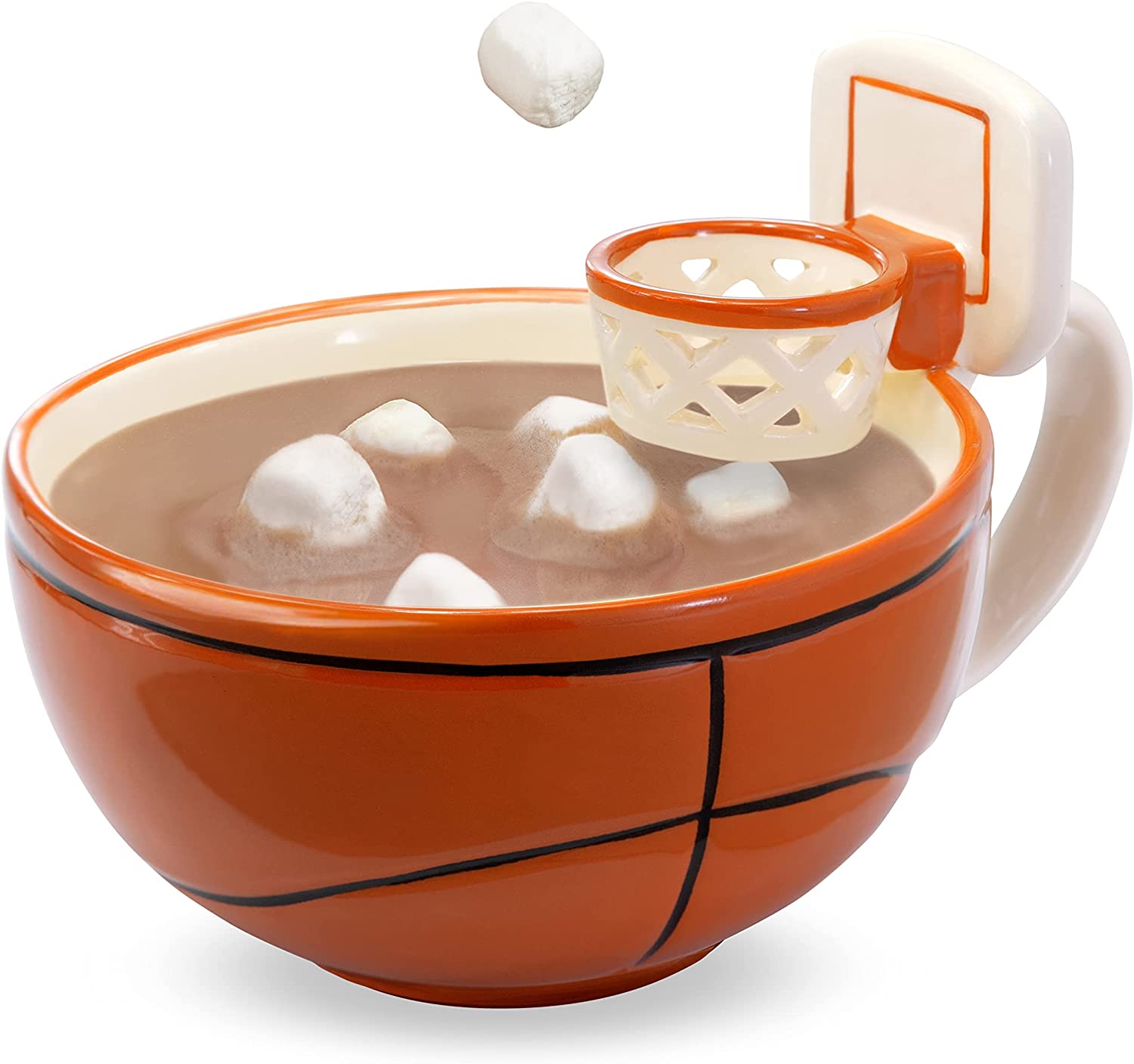 Price: $29.95
About Gift: This unique mug comes with an attached basketball hoop, perfect for scoring mini marshmallows into cocoa, cereal into milk, crackers into soup, or toppings onto ice cream! It's the perfect gift idea for sports lovers of all ages and makes a great addition to any kitchen. So start your day off with a smile with the Basketball-Shaped Mug from MAX'IS Creations.