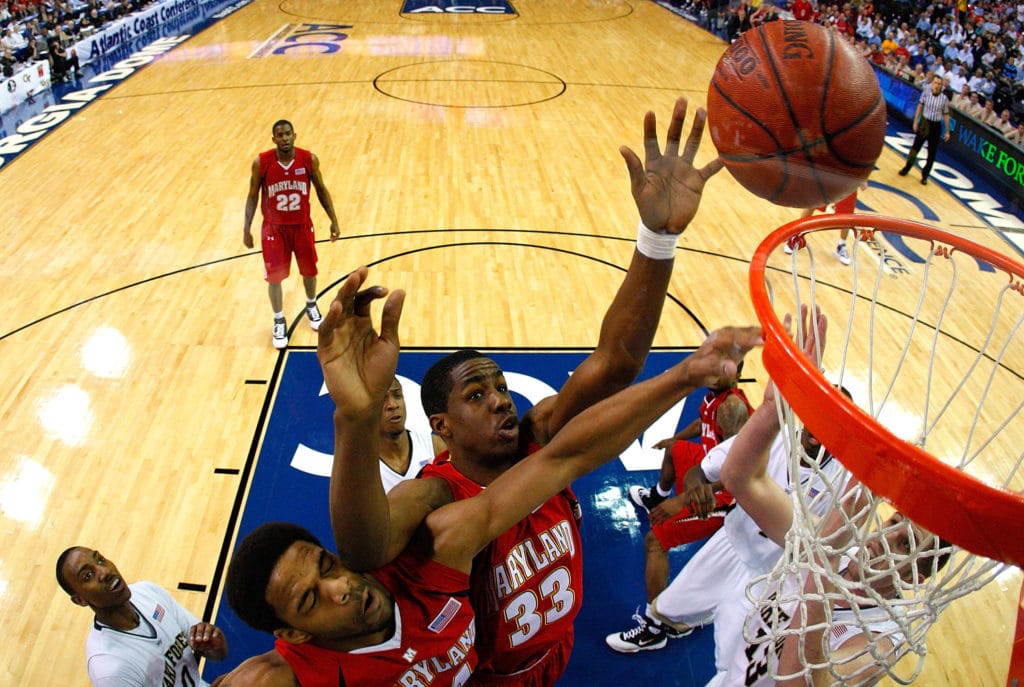 This article was written by Kyle Ohman.
1. Rebounding Desire
2. Rebounding Technique


3. First to React the Rebound
Related Basketball Rebounding Drill: Reaction Rebounding Drill
4. Out of Area Rebounding
Related Basketball Rebounding Drill: Superman Rebounding Drill
5. Finish the Play on the Boards
5 Keys to Becoming a Great Rebounder in Basketball Conclusion
Rebounding is not seen as glamorous, and it may not be appreciated as much as it should be by most fans. Still, it absolutely has a direct correlation to winning basketball games. Controlling the boards finishes defensive possessions and creates second-chance points on the offensive end. Just look at the value that a player like Dennis Rodman added to the Bulls and the Pistons in his playing career.
Having a player who buys into being a great rebounder can directly impact a game or an entire season. Being a great rebounder is not a once in a while thing, though. It is competing and executing great technique on every shot that goes up. It is controlling the glass and setting the tone for an entire team.
Great rebounders are contagious. They not only do a great job of rebounding for themselves, but they also inspire other teammates to compete on the glass. Teammates see how hard the player is working on the glass, and before you know it, you have an entire team of players that take pride in rebounding and dominating the glass every game; this type of play turns into wins.
If you want to be a great rebounder, you have to be willing to put in the work. It takes time to develop great rebounding technique, being able to locate the ball quickly, and then finish the play. This means time spent in the gym, specifically working on rebounding. So start adding value to your game and your team by becoming a great rebounder.