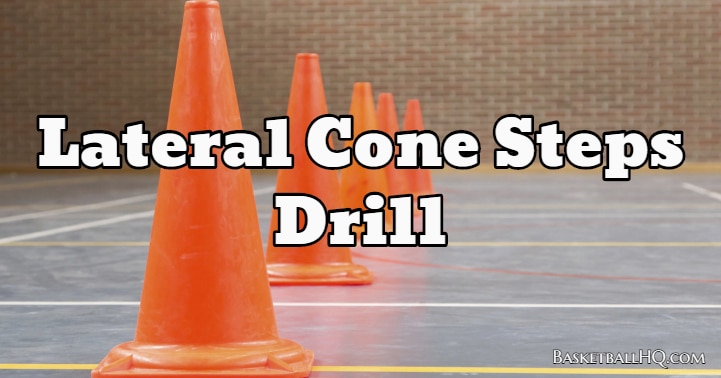 This basketball workout is an excellent way to improve a basketball player's quickness, agility, footwork, and speed up the lateral change of direction. As a basketball player, it is important to be able to develop your lateral quickness. This video demonstrates both the coaching and performing of the lateral cone steps drill in detail. It is a great basketball footwork and agility drill to add to your basketball training regimen.
Basketball Drill Overview
Drill Name: Lateral Cone Steps (3 X 3 Cones)
Equipment Needed: Several cones or mini-hurdles
Similar Basketball Drills and Resources
Goals of the Drill
Lateral COD (Change of Direction), Footwork
Coaching Points
Spend as little time touching the ground as possible.
On the last cone, only your outside foot touches the ground.
Pick your feet up high.
Basketball Drill Instructions
Set up 3-5 rows of cones/mini hurdles about 2-3 feet apart.
Beginning on one end, quickly step into each space with each foot until you reach the end and change direction.
Repeat for the specified number of times or for the specified amount of time.