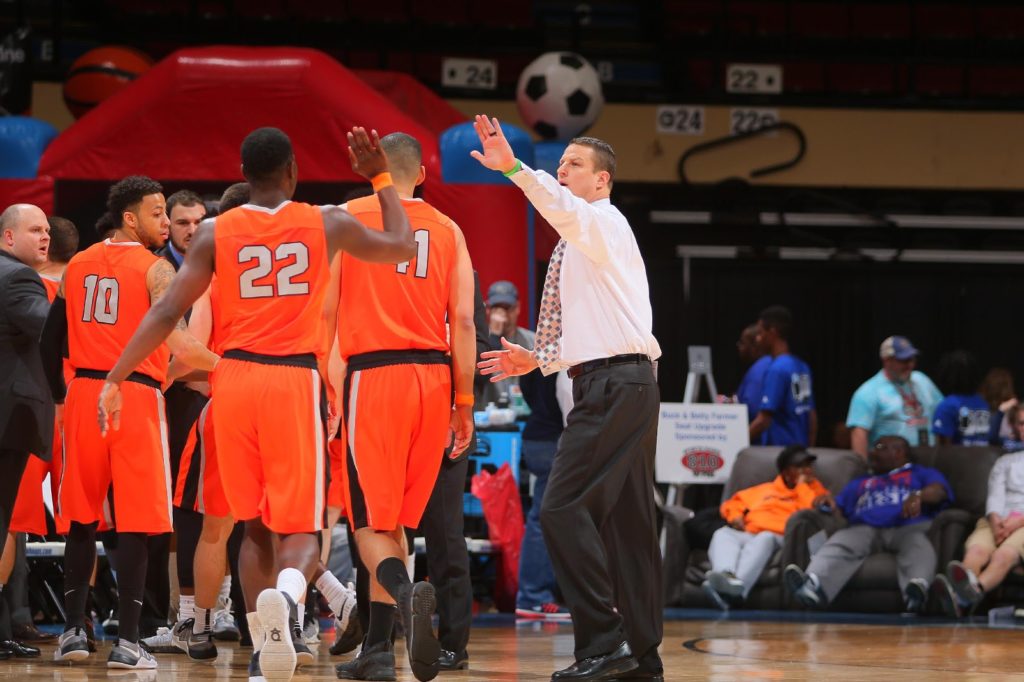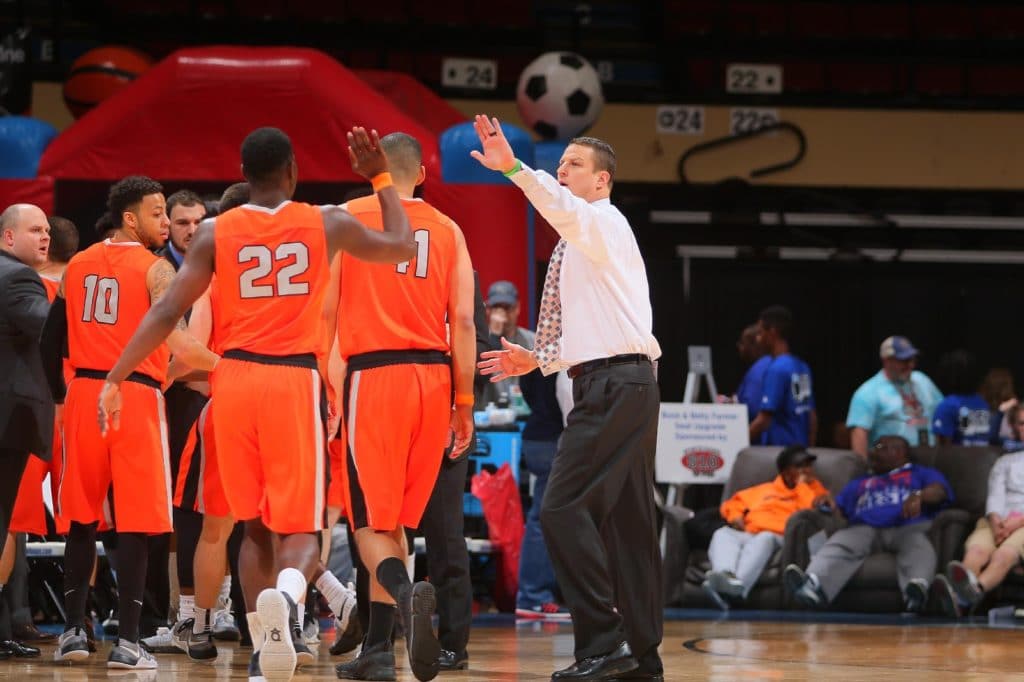 This basketball coaching article was written by University of Pikeville Head Coach Kelly Wells.
Coaching basketball, or really any sport, is a profession that requires a life long pursuit of excellence. The best coaches are always looking for ways to better themselves so that they can better challenge and encourage those around them. Here are 15 basketball coaching musts that I have gathered over the years of coaching and believe will help you on your coaching journey.
Hire GREAT Basketball Coaches Who are GREAT People
You will only be as good as those that you surround yourself with daily. You need to have basketball coaches and people around you who challenge you to be at your best and strive to better themselves.
Genuinely good people are the best to be around, and the way they carry themselves will rub off on whoever they are around. This is also true if you are around people who are not good!
Put your FAMILY and GOD Ahead of Basketball
Never sacrifice time with your family and time with GOD. You are in charge of your 24 hours per day and where you spend your time shows your commitment. There are times your family time and church time will suffer, but your family and church should never lose out! Technology is your friend with communication (facetime, text, calls, social media), so take advantage of it.
Be a Life-Long Learner
Coaches must be coachable too! Podcasts, clinics, basketball coaching articles, watching another team's practice, calling mentors, etc., are great ways to continue learning and inexpensive with savvy planning.
Players change, and it is the coach's job to have core values that represent these changes without changing your core values.
Exceptional Work Ethic
Everyone does the required work; it is critical to your success to do the UNREQUIRED work related to your success and your basketball program's success.
Every morning in Africa, a gazelle wakes up. It knows it must run faster than the fastest lion or it will be killed. "Every morning a lion wakes up. It knows it must outrun the slowest gazelle or it will starve to death. It doesn't matter whether you are a lion or a gazelle. When the sun comes up, you'd better BE RUNNING." – African Proverb
Power in Belief
Believe in yourself, your players, your situation, your family, your coaches, your job, your town, your system, etc.
Eliminate the noise and coach your team!
Dream Bigger than Most Think is Reasonable
Guarantee Little/Deliver Much
You must get your players, coaches, administrators, community, etc., all invested in your plans and dreams. Be a gathering personality and develop relationships.
Relationships MATTER
Care about your coaches, players, and their lives. Don't be an enabler, but be a supporter of their dreams and goals.
Shared Commitment
Players love when you sweat with them.
Most of the time, it is more about what you bring than what you know.
Self-Evaluation
Periodic self-reflection and evaluation will help you grow as a coach and as a person. Ask questions to yourself and use the mirror test to evaluate your decisions.
Would you want to play for yourself? Would you want your children to play for a basketball coach like you?
Strength Finder 2.0 by Tom Rath is a great resource to find your strengths.
Take Basketball Players Where They Will Not Take Themselves
Taking a player from where they are to where they can be is a huge part of a basketball coach's mission. Finding the best version of each player and developing them is the baseline of what coaching is all about.
Have a Basketball Philosophy and Beliefs that Fit YOU!
Each of us is unique in our own way. Taking pieces from others is not bad, but it is important to mold them around who you are and what you are comfortable being.
Be yourself; everyone else is taken!
Be Organized
Being efficient and prepared are so valuable to credibility and success. Being organized is a time saver and efficiency aide.
I can guarantee you that everyone will know when you are NOT organized. That is not the objective.
Be Your Own PR Department
We are in charge of OUR brand each second of each day. There will be identifiers of you when your name is brought up always. What will those words be? Protect your brand with intention and care always.
Communication is CRITICAL
Be truthful, Be upfront, Be often!
Most of your issues come from the root value of a lack of communication. On the floor, in the community, with your administration, etc.
Be Humble and Hungry
We all know those individuals that are not humble…who wants to be that? Or even around those people? Never forget where you came from, who helped you along the way, give others credit, share your successes, love others, and smile.
Stay driven, enjoy your successes, and learn from them. Never rest on what you have done; let it make you hungry for more.
15 Critical Basketball Coaching Musts Conclusion
Coaching basketball is the GREATEST job in the world! It comes with great responsibility and influence that we have to embrace and cultivate. There are so many elements that make a great coach and too many to list. Set your culture and core values for your program and self.
Let them guide your sails in your direction and decisions. I hope these 15 critical basketball coaching musts will resonate with you to elevate your game, your players-team-school-family, etc. deserve it!