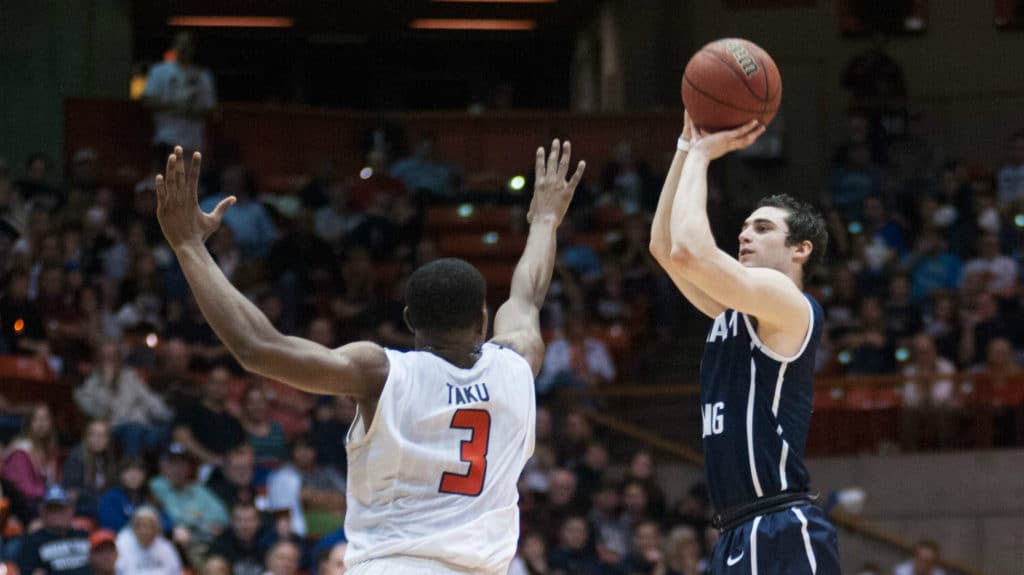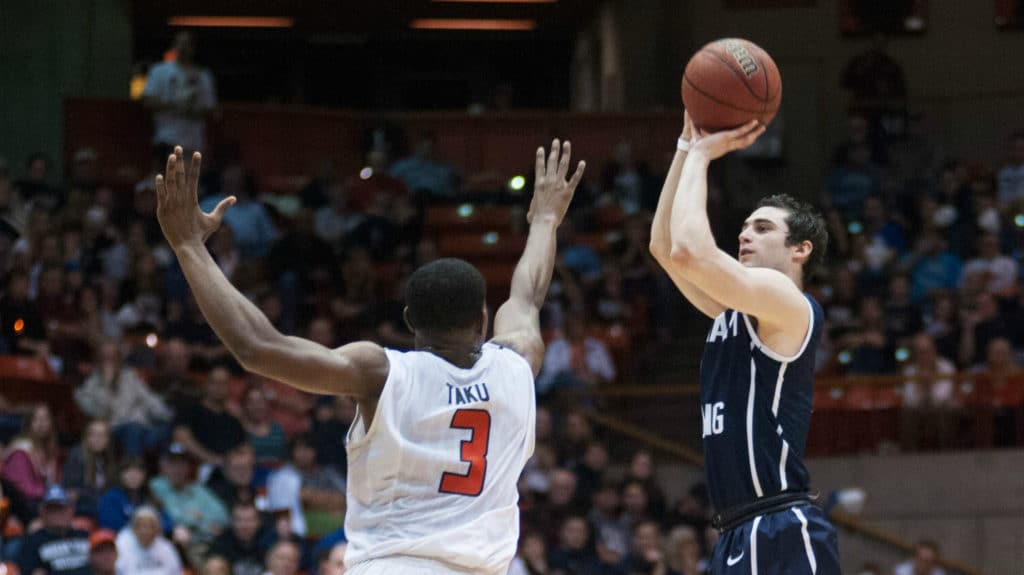 This article was written by Basketball HQ co-founder Kyle Ohman. Coach Ohman is a skill development trainer, high school basketball coach, and camp director/instructor worldwide. Kyle also has a background in playing as well. He was a 1,000 point scorer at Liberty University and was ranked the 19th best shooter his senior year by Fox Sports. After college, he played professionally in Europe. 
1. Mental Toughness as Shooter
2. Basketball Shooting Fundamentals


3. Shot Selection
4. Basketball Game Flow
5. Game-Speed Basketball Shooting
* List of Basketball Shooting Drills
6. Move Without the Ball
7. Basketball Conditioning
8. Exploits the Scouting Report Defense
8 Keys to Becoming a Great Shooter in Basketball Conclusion
One of the words that can be closely associated with a great shooter is efficiency. There are many shooters out there that average a lot of points, but they are also averaging a lot of shots. These players are"volume shooters," and they are rarely associated with winning basketball teams. Great shooters can take and make shots at a high percentage, which helps their team win games. They recognize that this is their "role" on the team, and they do their best to help the team win.
As you can see from this list, a great shooter is comprised of many different things. Some good shooters check off some of these points, but only great shooters have really mastered all of these different areas. If you desire to be a great shooter, look through this list and figure out which areas you are strong at and which areas you are weak at.
After this, it is up to you to spend time working on these different areas. Don't avoid your weaknesses when you go to the gym to do your basketball training. You want to maximize your strengths as a shooter, but you also want to limit your weaknesses. The only way to do that is by spending time working on your weaknesses.
If there is one thing that you take away from this basketball article, take this. GREAT SHOOTERS ARE MADE IN THE GYM. Some shooters are more naturally gifted, but there has never been a great shooter in the history of the game that hasn't put countless hours into their shot.