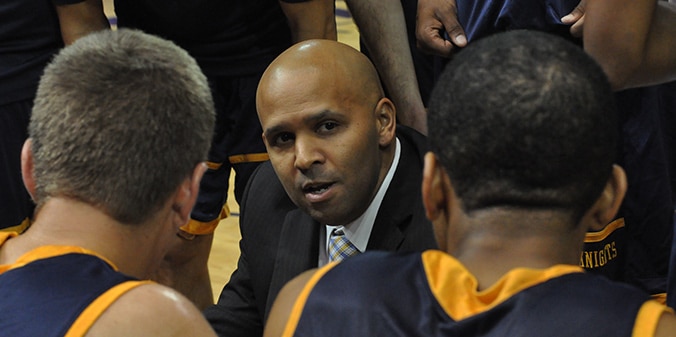 These basketball coaching clinic notes are from when Carson Harris spoke at the 2016 Rising Coaches Elite Clinic. Coach Harris is an assistant men's basketball coach at Evansville University and was previously a head coach at Marian University.
Basketball Coaching Clinic Notes
Embed yourself in your program. 

Be indispensable
Be adaptable.
Know your university.

Adapt to be who your boss needs you to be.

If he's the good guy, he might need you to be the tough guy.

If he's the tough guy, he might need you to be the good guy.

Help your head coach however you can.

If everybody is negative, be the positive guy.

Take issues off of his plate.

They have to trust that you can take care of things.

If you are new to the coach, he's still trying to figure out what to give you to do.

Realize that there are different stresses at every level and every job.

It will always be different.

No one job/position is the same.

Be as active as your head coach will allow you to be.

On the court, with academics, in recruiting, etc.

Be 

well-rounded.

Be proactive.

You are the extension of your boss.

Reinforce his thoughts with your players.

Support him/her.

Be really engaged within your university.

Call the guys who you have worked for and with and ask them for their help!

Loyalty is a huge, HUGE deal.

There is no gray area.

You're either loyal, or you're not.

It's an 

all-the-time thing.

There's no set blueprint for this business.