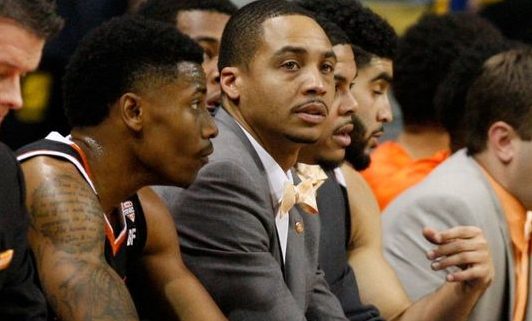 Dave Ragland is an assistant men's basketball coach for Valparaiso University and has been a part of the staff since 2016. Before coaching at Valparaiso, some of the other coaching positions he held were at Northern Kentucky, Bowling Green, and Indiana State. These basketball coaching clinic notes are from the Rising Coaches Elite Clinic in 2016.
Basketball Coaching Clinic Notes
Trust is huge in this business

Work every job like it's the best job of your life.

Know what each Head Coach needs from YOU individually

You can 100% control if your players graduate.

One of the only things you can really control

This is a "people" business.

You deal with people ALL THE time.

Everyone cares about how you treat them.

Some may care about the weather, playing time, etc.,

Everyone will ALWAYS care about being treated right.
Being loyal is being a good Assistant Coach. 

Make your Head Coach's job easier.

Assistants 

assist 

the Head Coach.

Support staff 

supports 

the staff.

Your staff needs to be a "family" if you expect your program to be

You need good players, but you need good people too.

Use your connections, even if it's a person to get to a person.

Hold on to those connections.

The "right move" is bigger than what's on the surface.

It doesn't matter what the perception of others is if it's right for you.

Be in the moment… it's your moment.
We are all products of our experiences.
Life and coaching aren't perfect.

Timing is vital; you are where you are because it's where you are supposed to be right now.

It's preparing you for your next opportunity eventually.

Love the jobs everyone hates to do
Trust God, follow God.
Are you really working as hard as you can?
Have balance

You can't cheat your family

You are a father, husband, coach, etc.

It's a hard balance at times, but it's not impossible.

If you preach "family" in the locker room, you better do it at home too.

Our loved ones are the easiest people to neglect because we always know they will be there. That's not fair.