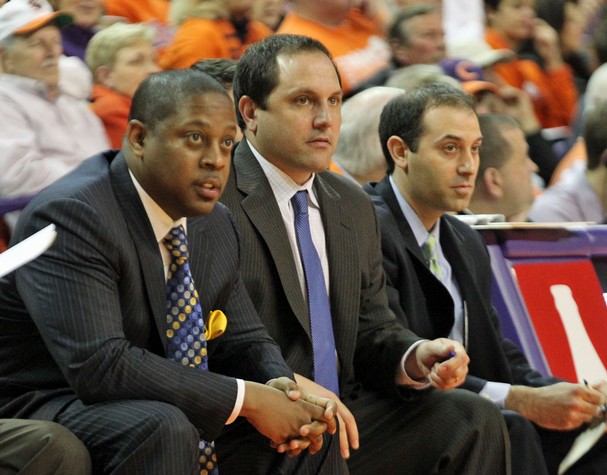 Josh Postorino is an assistant men's basketball coach at Georgia Tech University (Atlantic Coast Conference) and is in his second year there (12-13). Before joining the Yellow Jackets staff, he was at Depaul University, and previous to that, he was at Clemson University. Josh has been a part of some really good teams at Clemson and is a big part of the rebuilding process at Georgia Tech. He has shown himself to be a good recruiter as well as a good coach. Here are the basketball coaching clinic notes from when he spoke at the Rising Coaches Clinic in 2010.
Basketball Coaching Clinic Notes
Befriend the assistants.
Learn from them and their experiences.
Let them take you under their wings.
Find your personal niche and the niche of the program.
Do the best job you can do at your current job.
Support staff can call anyone, except for recruits.
Do it!
Work your phones, emails, etc.


In this profession, just hang in there.
Hang around, and just stay in the game, and something good will happen if you do things the right way and work hard.
When you are trying to move up:
Do your job well (become indispensable)
Develop your coaching philosophy (have it organized and on paper)
Network (follow up) to its full extent (keep building it daily)
Practice (interviewing, talking with the media, giving scouting reports, etc.)
Recruit to your Head Coach!
Always showcase his talents and attributes.
Remember that positivity is contagious!
"Office time" is over-rated.
Go out and meet with them on their own turf.
Meet with instrumental people.
For recruits and the university.