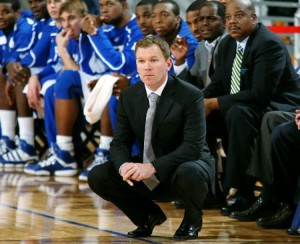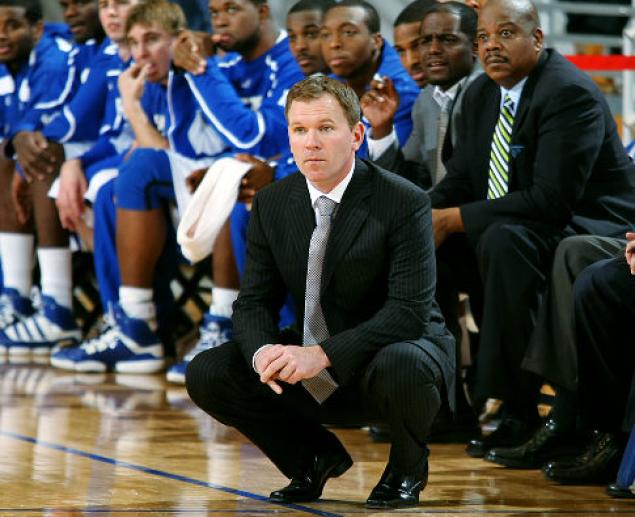 Mo Cassara is the head men's basketball coach at Hofstra University (Colonial Athletic Association). He has been the head coach for the Pride since 2010. Previous to becoming the head coach at Hofstra, Mo was an assistant men's basketball coach at Boston College. Coach Cassara has been to the NCAA tournament 3 different times, two times with Boston College and once with Dayton. He brings a wealth of basketball knowledge to the table. Here the basketball coaching clinic notes from when Coach Cassara spoke at the 2010 Rising Coaches Clinic.
Basketball Coaching Clinic Notes
People are always watching you (socially and professionally).
You never know when your opportunity is going to come.
Be prepared to be prepared.
Have a willingness to do everything.
Do anything!
Take opportunities.
Always take lessons from every experience.
Take a chance and step out of your comfort zone every once in a while.
It forces you to grow and develop skills.
Sometimes you have to sidestep or take a step back in your journey.
Build relationships.
Interviews are very rare at this point.
Know where you want to coach and stop at nothing for it.
Know who you are and what you do well
Get people who can help you.


There are many ways to do things.
Learn from coaches and get experience from their experiences.
Keep your relationships going!
You never know who you are going to meet and how they can help you.
Some of your best friends should be people no one cares about; the janitor, the lunch lady, the trash cleaners, etc.
Build an infrastructure with a solid foundation.
Recruiting, scouting, relationships, etc.
Adjust and adapt.
Learn the players.
Know the players.
Talk their language to them.
Invest in them.
Miscellaneous
The dynamics of the game are changing.
Advice: If you have an opportunity to be a Head Coach at any level, do it!