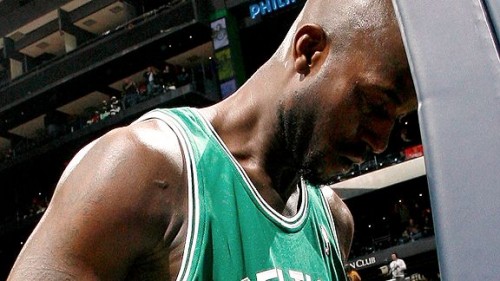 Spencer Wood is an international speaker that specializes in the area of mental training. He is the owner of Ice Box Athlete and has had a lot of success teaching players how to be mentally strong and help them develop their skills from the mental side. Here are the basketball coaching clinic notes from when he spoke at the 2010 Florida Coaches Basketball Clinic.
Basketball Coaching Clinic Notes
Mental Toughness in the Clutch
Wooden:
"Most athletes/teams are either 25 % better under pressure or 25% worse
Goal=Poise, focus, confidence under pressure
"Mental toughness does not guarantee a championship, but a lack of mental toughness is guaranteed to lose us a championship"
Pressure can affect:
Decision making – shot selection, turnovers
Skill execution
13.6% difference between FT% in the regular season than with less than 2 minutes and a +/- 3 point spread


Response to stress and pressure
Practice until automatic
Coach admonishment to "relax" or "focus"
Mask fear with intensity
Mental skills make up for more than 50% of success, so why not dedicate more time?
Principles are still a mystery
False sense of "you either have it, or you don't"
If it isn't broke, don't fix it
Comfort level with what you're doing
Great coaches are willing to improve what they don't know
To answer all questions:
Where are you now?
Where are you going?
How are you going to get there?
Give your players a test of their own mental skills and toughness:
Ability to handle adversity and mistakes
Ability to compete vs. equal or better competition
Ability to compete vs. weaker competition
Big game preparation (maturity and dedication to game strategy)
Coachability
Ability to push through fatigue and positive pain in practice and games
Poise: In practice and games
Focus: In practice and games
Consistency
Dedication to skills outside of team practice
Accepting responsibility for actions vs. blaming others
Leadership (positive vs. negative influence on your team; integrity)
Overall work ethic
Basketball IQ – commitment to being a student of the game
Intensity: In practice and competition
Confidence: In practice and games
The 4 C's in developing clutch consistency
Composure
Concentration
Commitment
Developing clutch consistency
You will never outperform your self-belief system
Importance of staying in the moment
Build confidence carefully
We need to be aware of our stress levels on our player's stress levels
Stress translates to athletes
Don't assume your athletes want to win!
Self-esteem is protected by humans 2nd only to life preservation
Must inform your athletes what "choking" really is. Educate them