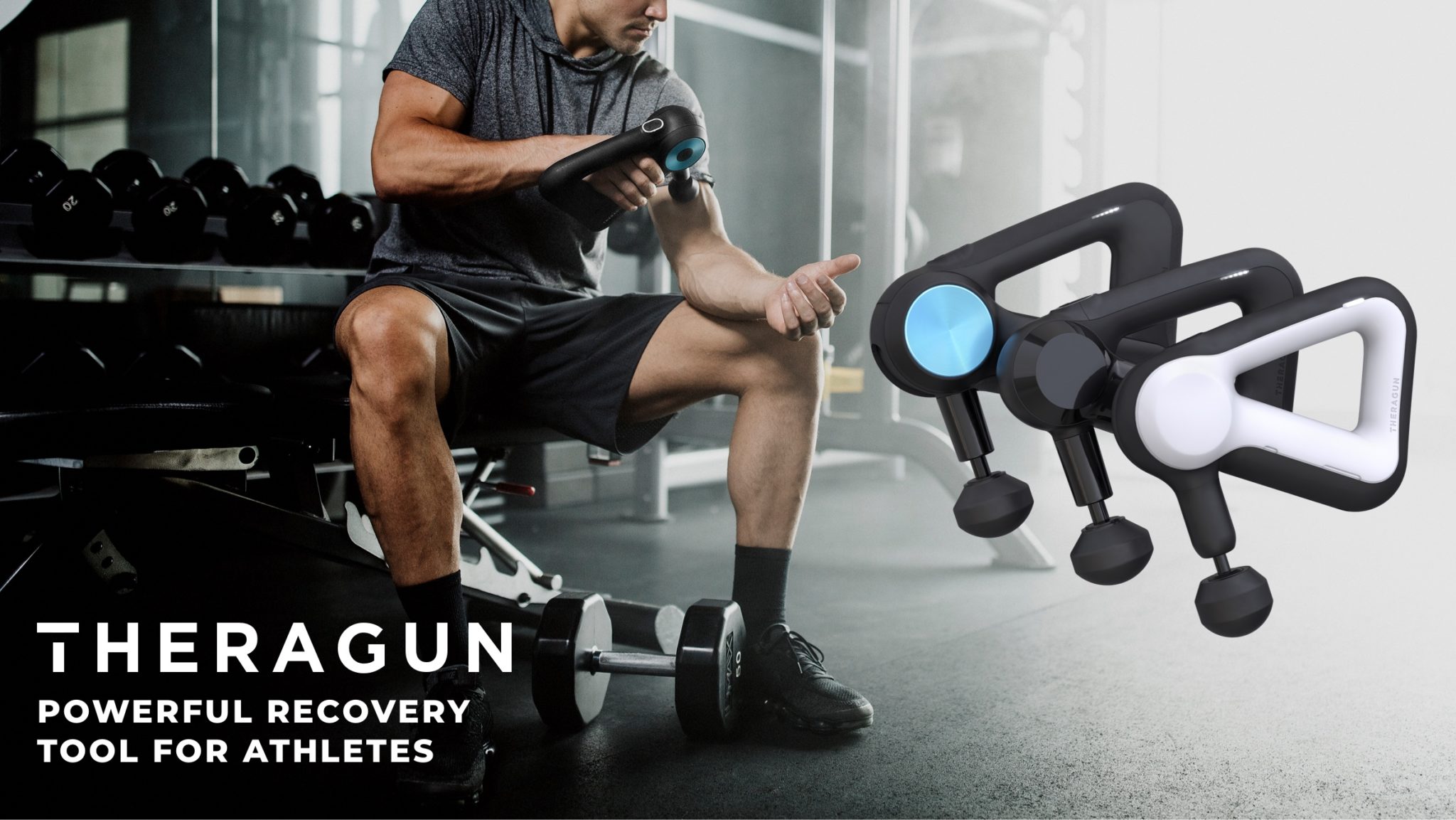 This article was written by Basketball HQ co-founder Kyle Ohman.
In today's game of basketball, and really sports in general, we are beginning to place a premium on recovery. This is especially true as the level of play increases. Athletes are continuing to push their bodies in workouts, practices, the weight room, conditioning, etc. They are continually tearing down their body and rebuilding them bigger, stronger, and faster.
The only way this happens, though, is with the proper recovery between each workout. If a player is only ever tearing their body down and not giving enough time for recovery, they will see minimal growth and will be susceptible to more injuries.
In the pursuit of perfecting muscle recovery time, the Theragun was designed. While it is a great tool for more than just athletes, it is a tool that, once used by an athlete, will become a staple in their body recovery process. The Theragun uses percussive therapy to enhance performance and recovery, relieve muscle tension and tightness, energize the body, and naturally relieve pain.
After learning about the Theragun and all of the benefits that it offered, I had to give it a try for myself. So here is my feedback and some of the highlights of the Theragun.
Personal Theragun Review
Having played basketball in college and professionally, and still regularly today, I wanted to test out the Theragun for myself. I tested out the G3Pro Theragun and allowed some other friends and family to try it out as well, and the reviews were all glowing. When it comes to recovery and removing tightness and soreness, it was a game-changer.
After using for 5-10 minutes, my legs felt like they were loose and ready to go. At this point, there is a noticeable difference between when I used the Theragun before playing and when I don't. If you have every foam rolled, it is very similar to this, but on a much larger scale. With how fast the gun can strike your muscle, you can get so much more out of using a Theragun compared to a foam roller.
Along with still playing basketball regularly, I also coach and am a private basketball trainer in Tampa, FL. That means sometimes being on my feet all day. Before the Theragun, my legs would be extremely stiff, especially if I had to do this multiple days in a row. However, now I can spend 10 minutes using the Theragun on my legs after a long day, and the next day I am feeling ready to go again. So not only is this a great tool for players, but also for coaches that spend a good amount of time standing during the day.
Theragun Review Conclusion
When it comes to taking care of my body, I have the mindset that I only have one and want to do my best to value it. That means making conscious choices to better my health. When it comes to muscle recovery, I really don't foresee a future without using a Theragun to help with muscle soreness and recovery. It is just too valuable of a tool not to use regularly.
If you are interested in learning more about the Theragun or purchasing one, make sure to click here.