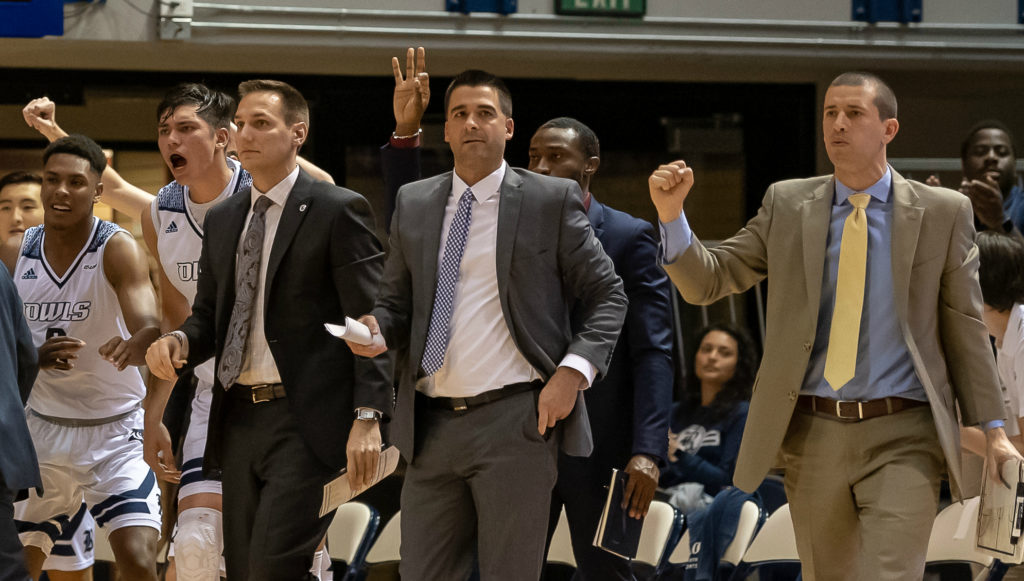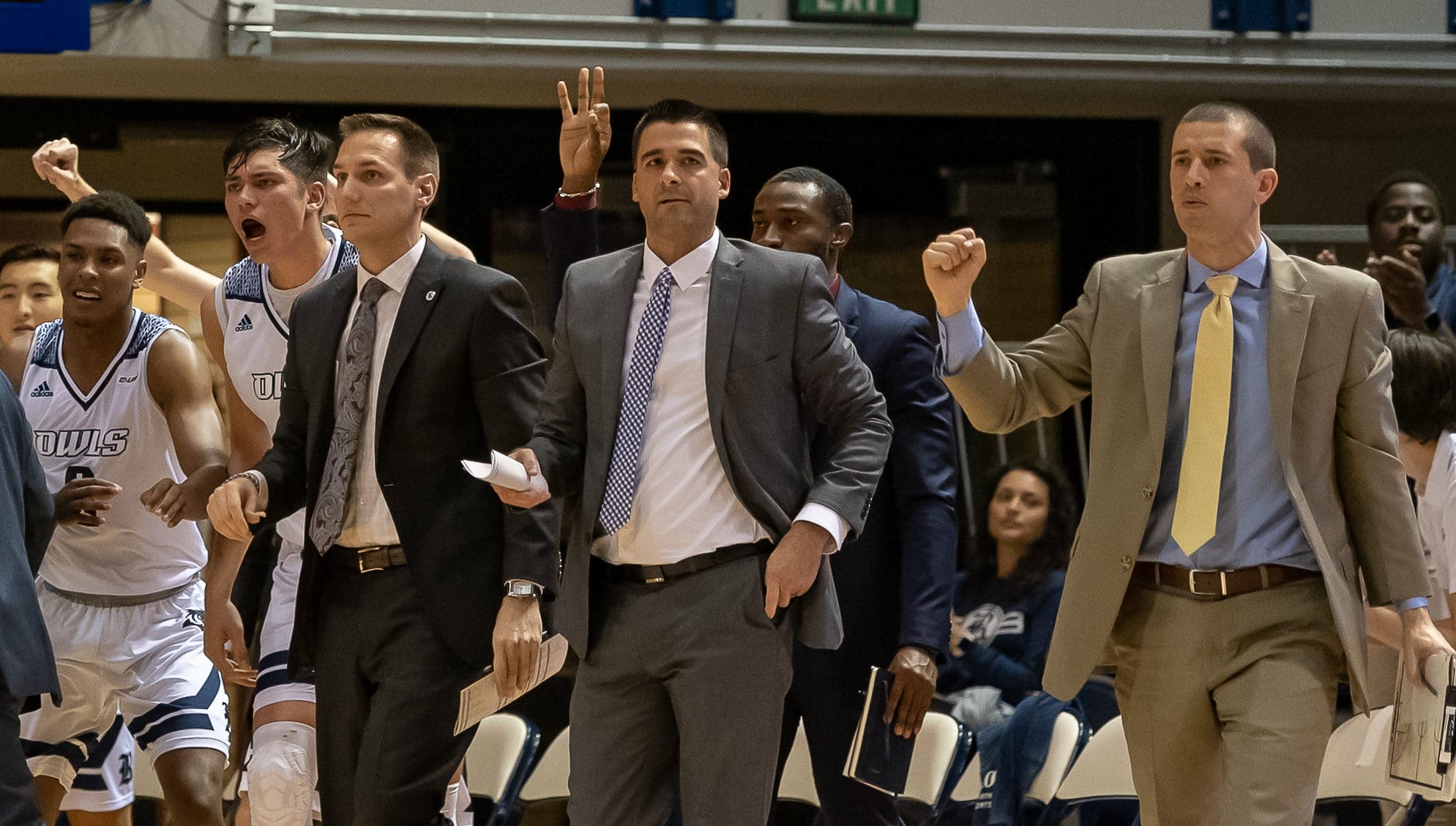 This article was written by Georgia State University Assistant Coach Chris Kreider.
One of the things that I enjoy doing at different times and especially at the beginning of every basketball season is looking over the notes I have taken over the years. I have found it helpful to take a quick inventory of what is happening in the here and now while also remembering a few things I have learned as a basketball coach over my career.
There is no specific order or grouping to these thoughts, just as I have written them down over the years. Hopefully, you can pull a few helpful notes from what I have learned over the years. If you have any basketball notes or thoughts that you believe would help coaches, please feel free to share them below in the comments. 
Identify your "Why" and Hold on to It
As a basketball coach, we wear a lot of hats but remember why you coach. It seems that coaching at every level has become more and more time consuming on a year-round basis, which makes this that much more important to keep at the front of our minds.
Stay Organized
Come up with a system that works for you. Separate notebooks for daily to-do lists, recruiting and basketball along with a whiteboard and some recruiting software is what my mind needs to function. Whatever YOU need, figure it out ASAP! Once you figure out that system, know that over the years, it could change. It is important that you are always on the lookout for ways to make your system better.
Write it Down
Keep a notebook around. If you see something that you either like or dislike, write it down. Whatever you see that works and also anything that doesn't. Whether it's a quote, a basketball drill, a late-game play, write it down. Then come up with a system to "Group It" and file it for use later on down the road.
Think Ahead
Recognize the value of always putting yourself in different positions and think, "What would I do right now?" Think like a CEO in whatever position you may hold at any point in time.
Compete With Class
Whether it's a win or loss on the court or recruiting, just like we preach to our basketball players, we always have to keep the big picture in mind. With pressures that surround us, this gets hard to do sometimes but still has to be embraced. Don't get too high. Don't get too low.
Live in Reality
Who you know gets you there, and what you know can keep you there. Get your foot in the door at the level you want to be and do the best job you can. From here, meet and develop meaningful relationships with as many people as possible and know that the right door will open.
Be Who You Are
Don't try to be someone else. Don't try to coach like someone else. It may work; I just haven't seen it happen yet. Players are different. Coaches are different too.
Teach and Learn
Coaching is teaching. Find the best individual learning style of each player and adjust accordingly. Coaching is learning. Find someone that does something well and study them. Learn as much as you can from your players. Ask them questions. What do they like or what don't they like? What works best for them?
Develop a Language for Your Program
Come up with a "language" as a program for everything and speak that "language" consistently. Come up with names of team basketball drills, names of actions, names of moves, and use them. A word or two or even a phrase that is catchy is always helpful.
Value Self-Awareness
Recognize your strengths and attack your weaknesses (both on and off the court). The offseason is a great time to do this. Once you know what you need to work on, come up with a plan to do so. Every year, come up with three areas you need to improve on individually!
Recruit! Recruit! And Recruit!
As an assistant basketball coach, a lot of our job comes down to this. Recruit. Every single day. It's like shaving, we all have our system of how we do it, but whatever that may be, do it every day. There are so many factors that go into recruiting, but one of the main components is a willingness to work. Not far behind that is finding a way to stay organized in the collecting of information.
Recruit Character
Recruit character, not just talent. Find guys that specifically fit your head coach, your University, and your Program.
Embrace Technology
Learn how to use the latest version and anything new out there to help you become a better basketball coach. Some things are a waste of time, but there are many great basketball tools out there that can save time and make things easier. These are the tools that we must seriously consider!
Have a Brand
Use every opportunity you have to stand for something. The platform we have as basketball coaches is an incredible one that we often take for granted. Don't take your platform for granted.   
Have a Plan for Everything
Nothing has ever been accomplished without one. Always think big picture. Then break it down into smaller segments with measurables and reachable goals to get you where you want to be.
Who Would you Hire?
If you were a head basketball coach today, who would you hire on your staff? Why?
Surround Yourself with Great People
Work for and work with high character people. We spend so much time together that this can be one of the more essential yet underappreciated parts of the basketball coaching profession.
Pay it Forward
Remember, someone gave you your first shot, and others helped you along the way. Remember those times when you asked all those questions about their basketball coaching philosophy, ball screen coverage, or how they got into coaching. Someone took the time to help you when they didn't have to. Look for ways to help someone else in those ways.
Fight the Fight
The coaching profession's daily struggle is to find the balance between being the best spouse or parent we can be with the consuming tendencies we have as basketball coaches. This might be the most difficult challenge we face. I believe you can do both, but that doesn't mean it's easy. Find a group of fellow coaches that can hold you accountable for this.
Detailed Account
Keep an accurate account year by year description of your basketball coaching journey. It helps you remember where you came from. It is an excellent reminder of little things that happened, doors that opened, and people that helped you along the way.
Have a Circle
Find like-minded basketball coaches that can hold you accountable along the way and ones that can be a sounding board for making decisions.
Every Day is an Interview
Resumes are necessary but often aren't used. Do the best job you can where you are. If it's meant to be, the right door will open at the right time.
Watch More Film
Study your basketball team. Study other basketball teams. Not just when it comes to scouting either. Pick someone that does something well and study it.
Keep a Running Master "To-Do List"
So much is going on and is coming at you so fast, but it only takes a minute to add something to a list. You never know how that entry could help you out down the line.
Work at Your Craft
Go to basketball coaching clinics, read basketball coaching articles, observe basketball practices…etc. Always be improving and growing as a coach. 
Make Drills More Game Like
Always look for ways to make basketball drills and workouts more game-like. For example, when it comes to basketball shooting drills: find a balance between shots within the offense and getting reps. The biggest thing should be making it game-like.
Emphasize What is Important
As basketball coaches, we get what we emphasize! What do you want to be good at? Then we have to stress it daily. Over and over again.
Promote Leadership
Finding ways to teach and promote leadership within a basketball team, staff, and program can be beneficial to each person individually and the collective group. When the ball stops bouncing or as we move on in our careers, leadership will always be part of what we need to be successful. As Jon Gordon said, "True leaders don't create followers. They create more leaders."
Core Values
Our core values as a basketball program can be even more powerful when the team is given input to develop them on their own! They may need some guidance along the way, but team meetings help allow input from all and increase buy-in!
New Basketball Coaching Staff
If you are ever part of a new basketball coaching staff in Year 1, it is always that much more important to get to know every player and parent and develop healthy relationships. It is just as important to remember that there are different ways to do things. Talking about the previous staff in any way other than with complete respect can undermine the group's mission moving forward.
Value Your Time
Determine what things are a waste of time and what is productive. Some things have always been done a certain way for no reason. Be careful not to fall into the trap of spending time on things of little value. There are only 24 hours in the day and a lot of meaningful things to do!
Find a Cause Bigger Than Basketball
Find a cause more significant than the game of basketball that you value and use this powerful platform that it provides to help others!
Have a Backup Plan
Make sure that you have a Plan A, but also make sure to have a Plan B and a Plan C as well. Always be ready with the next option, whether it be recruiting, scheduling, etc.
Three Dribbles
Three. Three dribbles or less on offense. Your team defense needs to guard for at least three dribbles on defense.
Late Game Situations
Plan and develop a detailed system for everything that can happen. Implement it early. Play a lot in practice and take advantage of situations that come up every day to teach. "Practice before you get there." – Brad Stevens
Learn From Those Around You
Learn from everyone you work for and everyone you work with (Coaches, Staff, Players, Administrators, etc.)! Don't stop there, though. Do your best to maintain these relationships over the years. The awesome part over the years is seeing the different paths everyone takes, and always having those special bonds is one of the cool things about what we do.
Carry-Over
Carry-Over has always been the most fascinating. How do you get it? There are different ways to hold our guys accountable but having a system for this in practice is a great way to help take those skills from drills to live-action.
Have the Right Perspective
Perspective at all times. It's bigger than basketball. The ultimate reminder of this is if or when we are ever let go. For us that have been through that unfortunate experience, the most important part about it is remembering how we felt, what we learned during that time and who was around us to help us.  
Favorite Quotes
"What doesn't challenge you… doesn't change you." – Fred DeVito
"Root not fruit." – Jon Gordon
"Talk is intimidating." – Kevin Garnett
"Confidence comes from repetition." – Shane Battier
"Good teams have good players. Great teams have great teammates" – Roy Rana
"Hunt or be hunted has always been my mentality." – Kobe Bryant
"The starting point of achievement is desire." – Napoleon Hill
"Victory is in the struggle." – Bill Parcells
"Success is a lousy teacher. It seduces smart people into thinking they can't lose." – Bill Gates
"It is good to have an end to journey toward, but it is the journey that matters in the end." – Ernest Hemingway
What I Have Learned Over the Years Coaching Basketball Conclusion
The biggest take away from all of these notes and this basketball coaching article is the idea of always learning and growing. This doesn't just happen, though, it needs to be a conscious effort, and a game plan must be put into place to make this happen. So figure out the gameplan that works best for you and start seeing yourself progress both on and off the court.