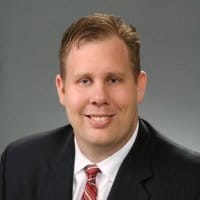 Will Reece is the co-founder and the Senior Vice President of the company NextLevel. The goal of his company is to help promote, protect, and develop talent. His expertise allows him to help professionals from all areas take their careers to the next level. "In 2010, he was named by Oklahoma Magazine as one of the states '40 under 40′ honoring top young professionals in Oklahoma." Here are the basketball coaching clinic notes from when Will Reece spoke at the 2013 Hoops Roundtable. If you are a coach at any level, this is a must-read.
Basketball Coaching Clinic Notes
Your Brand: What you project to other people in the industry
The most important part is your reputation

The hiring paradigm right now is good, high character people who will allow your bosses to sleep at night.

Personal life- how you handle your business can be a part of background checks. Not just criminal, but rumors, accusations, etc.
Coaching style- Rutgers likely to create ripples throughout the industry
Relationship style- how do you treat support staff, other coaches in other sports, administrators, etc. Need to have people pulling for you to be successful day to day, and you never know who they will know as you get involved at another job
How you present yourself- how you talk, dress, act. Social media- people watch what you say/do- how is your grammar…are you always sarcastic, etc.?
Development: How you perform at this job and how you prepare for the next job
Developing as a leader, as a CEO
Command of your vision for yourself as a coach and as a part of your current program
Read, watch, and communicate (within your program and with people outside your program)
Become a student in the process of upward mobility- how do other guys make their way?


Networking: Not just who you know, but how much they like you. Everyone knows a lot of people, but what do they think of you?
The process of initiating, building and maintaining mutually beneficial, positive relationships. Get your relationships to a point where it's a two-sided relationship
Build relationships by asking for expertise- ask questions and listen!
Important to have a long-term view of your relationships
Be known as a guy who gets things done—story about Nike Exec who asked a GA for six Final 4 tix 1 day before the game. GA bought tickets off the street to find a way to get it done for the Nike Exec.
Texting/emails can be better than handwritten notes b/c they can start a convo
Build relationships up, side, and down (guys you would want to hire one day)
Positioning: Making the right moves to reach your desired final destination
50/50 professional and personal. A move may be great professionally but bad personally. Personal is just as important!
Reasons to move: up a level, a better chance to be successful, or a better chance to be a HC
3 types of coaches to work for: 1. Stalker (will fight to help you get a job. Relentlessly call AD or other HC to help you) 2. 1-timer (will call once, leave a message, and never follow up) 3. Jerk (won't help you, wants you to stay to help himself and the program)
Work for someone with a coaching tree ego. A guy who loves to talk about his assistants who got better jobs or are HCs now.
Josh Pastner took the lowest paying job offered to him out of AZ: Memphis, and now he's the HC
When considering a move, find out the HCs standing. HM to HM Will had an asst he reps talk to the president to make sure about the HC's future and support
Don't want to show up and be surprised!
The Agent: 2 parts- Movement and Contract
What's important in hiring an agent?

Someone you trust
KNOW that he's working for you- he's networking, talking, and investing time
Coaching is primary focus- what else does the firm do? Where is their attention/expertise?
Regularly handles contracts, understands the business, has info/ammo for negotiations
Someone who brings value- connections- can find out about jobs before anyone else through relationships w/ search firms and administrators
Steer clear of agents who are involved w/ players
Expectations- what do you want/expect from the relationship w/ the agent?
100% contingency-based fee structure
Interviews
Turn them into a conversation- ask them questions, create an informal back and forth. Create a sense of everyone in the room involved in getting to know each other.
Do something to stand out. Ex. Fill the conference room you're going to meet in with balloons the color of the school. Ex. Family was along for the interview (set up in a neutral location during vacation w/ fam), so the candidate bought the school t-shirts for all his kids and brought them to the interview wearing school T's to introduce them to the AD.
Preparation- study, feel confident. Talk about the roster, the school, etc.