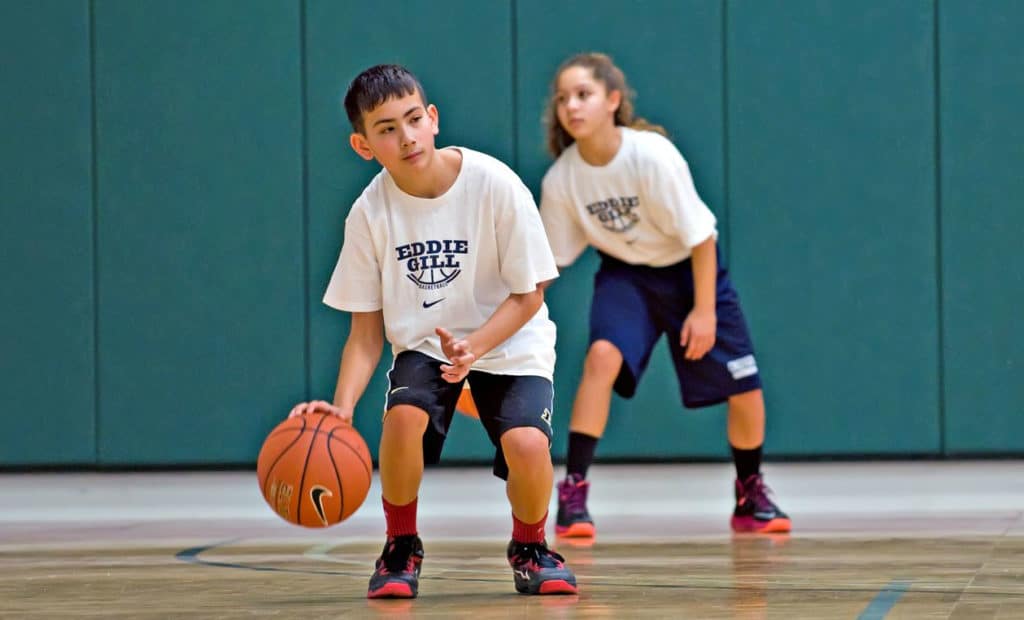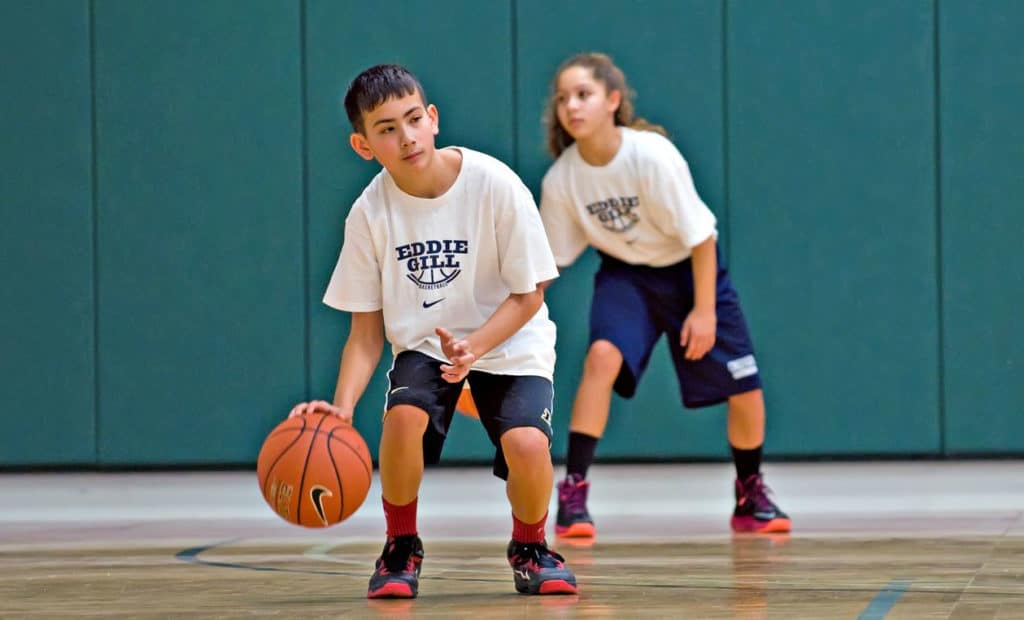 With so many basketball drills out there, it can sometimes be confusing and challenging to figure out where to get started. You want to find drills to maximize your skills and not waste time in the gym. This all comes down to having the right tools for the job. The better drill you have, the better you will be able to work on a specific skill.
This basketball basics article is going to highlight some tips for finding some great basketball drills for beginners. It will also recommend a few types of drills to work on specific areas like basketball shooting drills, ball handling basketball drills, and more.
Personalized Basketball Drills
Not every player will have the same skill set or need to work on the same areas of their game. So it would help if you found drills that are personalized for the player that is going to be using them. For example, a post player like Dwight Howard doesn't need to spend a lot of time working on perimeter moves if they will be playing on the block. Find drills that are going to highlight specific areas that you want to improve in. In this case, you would want to use some post drills for a post player to develop their skills.
Game Realistic Basketball Drills
One of the things that seem to be in lately is flashy drills. Whether it is working on multiple combo moves, taking tough shots, etc., it seems like the flashier the drill, the more popular it is. Beware of these types of basketball drills, though. They may look good to do, but most of them are not game realistic. When making moves, you must account for the help defense. This means that you will most likely not have more than 3 or 4 dribbles to score. Any more and the defense will collapse on you, and there won't be any space.
Before you try to take on different advanced moves, you need first to master the basketball fundamentals. The better you can master these fundamentals, the easier it will be to add advanced basketball moves later on.
Practice at Game Speed
Finding the right basketball drills is important, but just as important is how you execute the drill. It would help if you learned the drill's different movements correctly and then execute the drill at game speed. If you want to use a move in a game, you need to prepare at the speed that you will be using the move.
List of Basketball Drills for Beginners
Here are some great beginner basketball drills listed by category that will help you get started with finding the right drill(s) for you.
Ball Handling Drills
Shooting Drills
Finishing Drills
Basketball Drills for Beginners
Regardless of what level you are at, the more you can set up a game plan to work on something, the more success you will have with it. So make sure to take advantage of all of the tips and resources in this basketball article. They will allow you to select the right basketball drills for you and provide valuable insights moving forward.