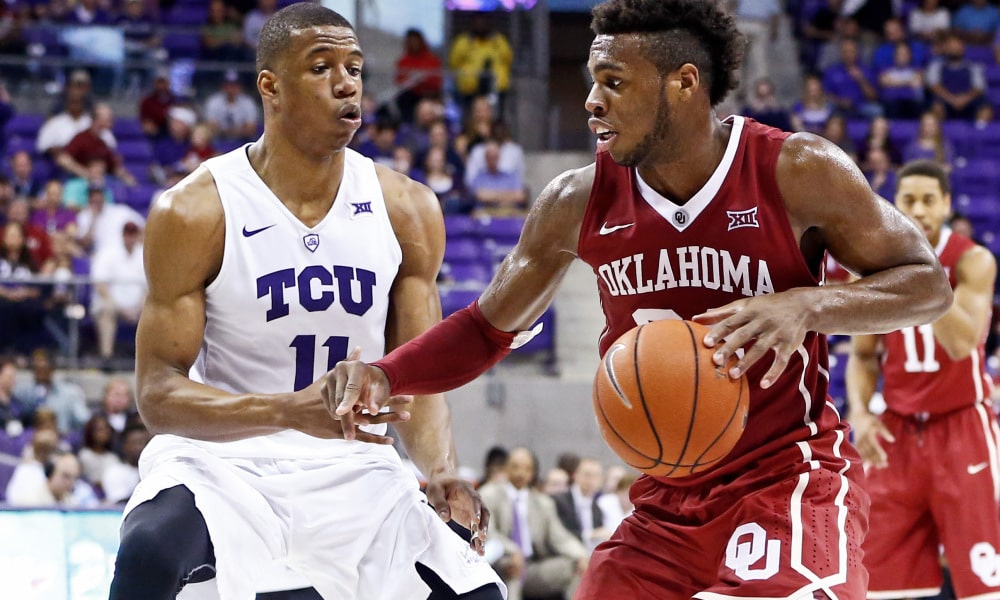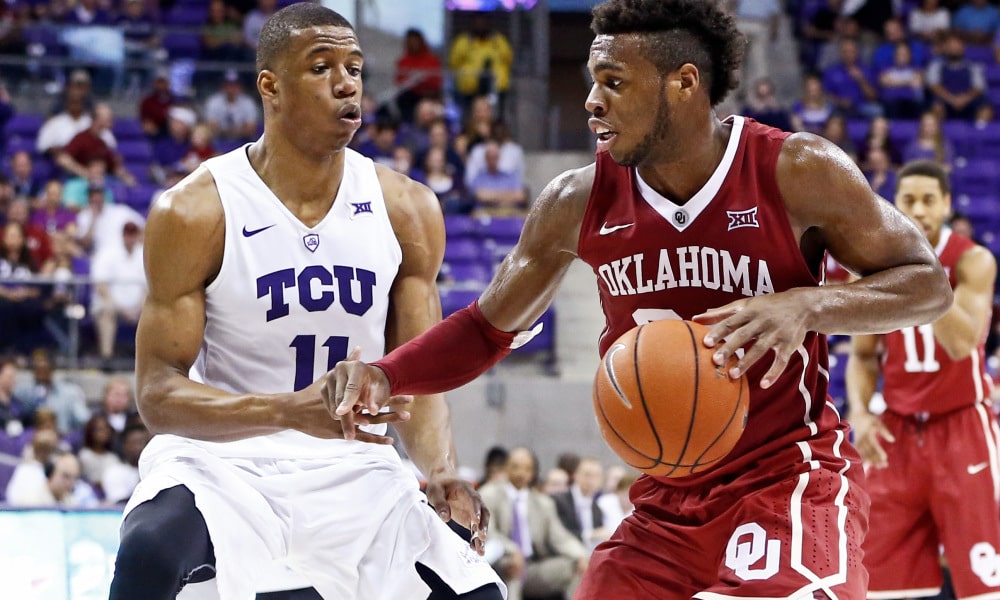 Every young basketball player dreams of playing college basketball on the big stage, competing for or against the schools they grew up watching. We idolize these college athletes and watch their games almost as intently as we watch the pros.
Fortunately, I reached the Division One level and competed against some of the top schools and many NBA players. College was by far the best time of my life, and I had some amazing experiences, but there are a few things I wish I would have known before getting there.
College Basketball Recruiting
I can remember the excitement I first had when college coaches were sending me letters every day. It progressed into handwritten notes, phone calls, attending games, house visits, and then official visits. The whole process is amazing for a young athlete, and it is the first time you start to see your hard work pay off truly.
The side of the business most don't realize is that recruiting is sales. Coaches are selling you on their school with every piece of ammunition they possibly have. If that means showing you the best part of campus, only revealing the best statistics, or going so far as to promise you playing time. It's all one long sell.
This leads to players committing to schools without the right knowledge ahead of time and transferring soon after. A recent study stated that 40% of players who attend a college out of high school end up transferring by the end of their sophomore year.
Athletes get swept off their feet because they are often not told the facts about the school and/or they don't ask the right questions before committing. Some questions might be:
What is the four-year plan while I am here?

What has the transfer rate been while this coaching staff was present?

How many players in my position are you looking to bring in this year and next?

What kind of offensive and defense will you be running?
Don't be afraid to dive into their program because, trust me, they have read every stat, talked to many people, and compared you to a ton of athletes before showing interest. It is a business deal at the end of the day; make sure you want them just as much as they want you before signing.
Competition in College
When you think of basketball competition at the college level, you automatically assume the opposing teams. Yes, everyone can shoot, pass, dribble and dunk or else they wouldn't be there. Athletes fail to realize how stiff the competition is going to be, even on their own team.
Think about it; if you are the best player in your school, district, and region, your competition so far hasn't been very stiff. Now you're going to compete against players every single day who have the same accolades as you and just as good for their area of the country. Any given day, a teammate can get the best of you, so you have to be ready to go full tilt day in and day out.
Many players are never heard from again at the college level because they could not find a way to get quality minutes for their own team. The success you had in high school does not mean a thing when you step on the court against your teammates in practice.
Another aspect athletes forget is the next recruiting class coming behind them. In college, nothing is guaranteed past one year. Your scholarship is only guaranteed for a year, and if you earn a spot for the season, that too can be taken the following year.  Your job is to develop your basketball skills each year and become better than the previous season.
Each year brings a new batch of recruits looking to take your spot playing college basketball and every other veteran on the team. Be ready to show your skills at the highest level every day and every year before ever stepping in front of an opponent.
Time Management as a Student-Athlete
Probably the biggest key to success in playing college basketball is utilizing your time management correctly. Normal students are told, "you have school, sleep, and a social life. You can only pick two." In true college student fashion, they try to incorporate all three to sacrifice sleep at some point or another.
On the other hand, athletes have weights, class, practice, study hall, homework, social life, eating correctly, traveling, film, and sleep. Not to mention games and all of the preparation that goes into that as well. A typical day may look something like this:
5 am – Wake Up
5:30 am – 6:45 am- Weights
7 am- Breakfast
7:30 am- 9 am- Nap
9:15 am- 12 pm – Class
12:15 pm – Lunch
1 pm – 4 pm – Practice
5pm – 6:15pm – Class
7 pm – 9 pm – Study Hall
9:30 pm – Dinner
That does not include extra practice on your game, an increase in classwork during midterms and finals week, or your beloved social life. If you want to be successful in college, you must use your time management wisely to enhance your performance on and off the court.
To stay on the right track, make sure you are in constant communication with your coaches, professors, and advisors. Their jobs are to help you, use them as much as possible, and watch the workload get a bit easier with every semester that goes by.
Your College Basketball Coach
Your Boss, Mentor, Trainer, Guardian, Leader, Head Coach.
Something to understand about a Head Coaching position is the amount of work they had to go through to get that job. Many coaches were assistants for 10+ years traveling all over the country, working for many different programs just to slowly rise in the rankings in hopes they will get the chance to run a college basketball program one day. It is not easy to become the Head Coach of a college team, and the salary these men and women receive reflects that.
With that being said, players must understand these coaches have not only been doing this job for a very long time, but they have also paid many dues to run the program under their carefully honed leadership. To think you will step on campus and make the program your own is a long shot. The game is much more structured in college than you ever could imagine, and the demand to do what the head coach wants is far greater than it is in high school.
To become the player you want to be, you must first become the player the coach wanted you to be.
During the recruiting process, they will lay out a vision for how they say your skillset fitting in their system. From the very first day in practice, do whatever it takes to become that player. Be a coachable basketball player.  The better you get at your role, the more freedom you will receive to branch outside of that.
I have seen lockdown defenders become 3-point specialist just by doing their job and being prepared for another opportunity when it presented itself. It is quite simple; the more time you can buy yourself on the floor, the more opportunity you will have to show off your skills.
At the end of the day, your head coach makes all of the decisions. It would be in your best interest to make sure you both are on the same page when it comes to his expectations and that you follow those guidelines every chance you get.
Closing Thoughts
Playing college basketball is amazing. There is no better feeling than stepping on the court with thousands of raging students yelling your name as you play the game you love and then having them recognizing you in class the next day.
The bond you make with teammates throughout the years will last a lifetime, and the memories you make together will never be forgotten. It will be the best time of your life, but first, you must take the necessary steps to ensure you get the most out of every single moment to optimize your experience playing college basketball.
Derek Brown is a former D1 point guard at San Jose State and Texas State.  He has served hundreds of ambitious basketball players as a basketball trainer and an AAU basketball coach.  Derek is a contributing writer to leading basketball blogs across the nation.