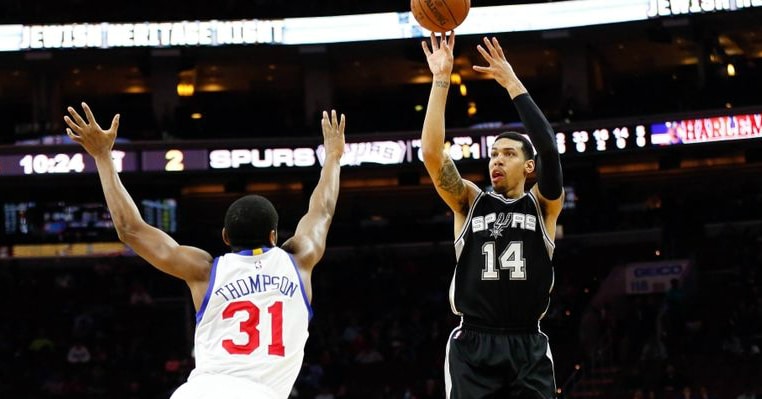 This article was written by Tennessee Tech University assistant men's basketball coach Frank Davis.
The term "shooter" is often used in today's basketball world. Anyone is capable of shooting the basketball, and if you take enough shots, you are bound to eventually make a few.
Which brings me to my point that the elite shooters are easily separated in what they do. This basketball article focuses on two specific areas that will train players to be more efficient and make defenses pay for giving them open shooting opportunities.
The Importance of Footwork as a Shooter
As a basketball player, I was one of those kids that refused to think there was such a thing as a bad shot. I believe you need this mindset to an extent, but statistically, my numbers were not satisfactory early in my career. It was not until I met Kevin Cantwell, former Georgia Tech basketball assistant, and at the time, a big part of Suwanee Sports Academy, that I began to learn about shot selection and technique.
He had worked with some of the most elite basketball shooters in the country, and I was fortunate to work with him at a young age. He stressed the importance of footwork and giving yourself every opportunity to take shots with as little opposition as possible.
Being able to shoot the basketball effectively with your inside pivot foot is something many kids cannot do. It takes unnecessary time off your jump shot and is literally the difference between taking a contested or uncontested attempt.
I would focus on attacking the catch from all angles of the court without ever actually shooting the ball, just the repetition of squaring up to the basket and getting to the final stages of my jumper as quickly as possible. Attack the catch and elevate, attack the catch and elevate every day until it was a habit for me, and I could shoot using this form.
Recommended Shooting Drills to Work on This:
Value Your Hands as Shooter
The second area I want to cover with shot makers is the hands. Shooting the basketball starts from the ground up with footwork and lower body control finished by the hands. My favorite shooting quote of all time comes from Former Tennessee Tech Head Coach Mike Sutton: "Shooters must have hungry hands!"
This meaning that you needed to show a target and have your hands prepared to finish the job. Let them eat! This is another technique that provides a quicker release and a higher efficiency rate.
Recommended Shooting Drills to Work on This:
Separating Shot Takers from Shot Makers in Basketball Conclusion
Shooting the basketball is something I am very passionate about, and I could continue this basketball article for days about my experiences with other coaches such as Randy Dunn, Web Daniel, Seth Vining, Joe Dix, and Russ Willemsen, who have contributed to my development.
I wanted to focus on the two areas that I feel are overlooked in today's game. The development of footwork and preparation of the hands are just two of the many pieces in the art of shooting.
The phrases "Attacking the Catch" and "Hungry Hands" can be used to remind kids about the techniques that helped me as a shooter and that I have embraced as a coach now.
Challenge your players to use these terms and repeat the desired action. Remember that quality repetition will yield results.
Follow Frank Davis on Twitter @TTU_FrankD