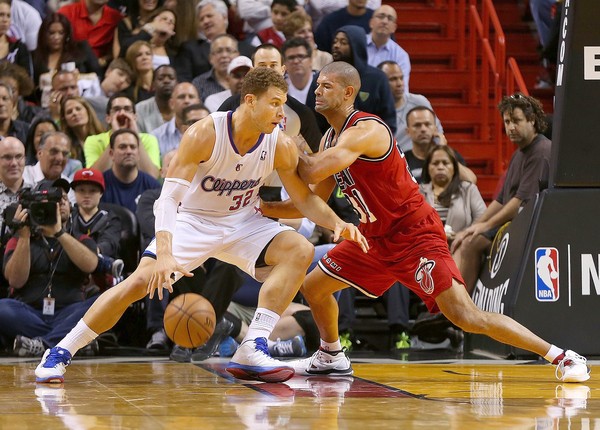 PHILOSOPHY + PLAN + PREPARATION = "POISE"
As basketball coaches, we all know how important it is to be able to throw the ball inside and be able to score easy baskets. We have all watched the great ones of our time: Tim Duncan, Kevin Garnett, and Shaquille O'Neil, and know what the final product looks like. But we all also know that it takes time for post players to develop into a "dominant post presence" that demands a double team. Let's take a few minutes to talk about the process of taking the post players in our program from where they are today and turning them into players that not only know what playing with poise in the post looks like but are also able to do it.
PHILOSOPHY – What does a dominant post player look like in your system?
It is important to ask this question at every level of basketball as we begin to work towards developing a dominant post player. At the college basketball level (unlike high school), we can recruit players who fit the system. However, when they step on campus, their post-development officially begins, and we must identify the skill sets required at every position.
We all are trying to prepare our players to play at the next level, but it is also imperative to prepare them to succeed in our program. Are you going to play fast, are you going to pound the ball inside, are you going to look for a lot of moving post-ups, etc.
The philosophy you want to use here is "Defend, rebound and run the ball down people's throat," and wanting to "Play fast, but organized" will shape the plan as we aim to develop this needed "poise" in the post.
PLAN – How does each player read and react to each game situation within the team concept?
In our skill development program (which we will get to later), our post players will have the opportunity to work on becoming true basketball players: being able to dribble, pass, and shoot. But at the same time, we will be working on situations that our post players will find themselves in within our offensive philosophy.
Offensively, we want to out-run our opponent in the first three steps and score in transition. To do so, we have to be in excellent physical condition and buy into playing at a high level of energy. If we do not score in our primary or secondary break, our goal in the half-court is to get "two feet in the paint" and score!
When we do get "two feet in the paint," we teach that this is a time to be aggressive and look to score by executing a jump hook. This is our "bread and butter!" The defender's location will determine which way to go. If the defender is directly behind, we teach them to "dump the bucket" and try to move him to get a clean read. When executed properly, the jump hook is impossible to block.
In order to get two feet in the paint, our post players must know how to get open. How to get open can often be overlooked, but the footwork and timing are often the difference between whether you score or not. It is important to teach how to get open on several areas of the floor, depending on the ball's location and the location of their defender. Just as much attention should be spent on "before the catch" as "on the catch."
On the catch, we teach a progression of post moves from each spot that we drill in our individual workouts. It is important that when they do not have "two feet in the paint," that they "chin and check the middle." This will slow them down and allow them to take a picture of the game.
With our post cut action, playing slow is critical. It is our goal that each of our players understands what our plan is. If we can't get two feet in the paint and we get a post touch, we want to "attack the mid-line" in a progression of reads and moves while looking to make a scoring play for themselves or their teammates using a minimal number of dribbles.
In every situation, the plan in the post is clear and has been drilled over and over again in basketball workouts and in practice.
PREPARATION – How will you prepare each player to be successful in your system?
Our plan in the post is only as effective as how prepared our players are in the execution phase. To play with poise in the post, each player will have gone through our pre-season individual instruction program in which every skill is gone over in various basketball drills at a game like speed over and over again.
In our basketball training, as coaches, we coach in sound bites and speak "our language" so that we can communicate and correct as quickly as possible. "Play low to high," "Work the U," "No gaps," "Catch on two," "Possession over position" are a few of the things that you would hear over and over again in one of our basketball post workouts.
During this time, we begin to focus our attention on the individual player and determine a go-to move and a counter. In addition to spending time on ball-handling, shooting, footwork, passing, rebounding, free throws, and conditioning, we spend a lot of time in our workouts attacking each player's deficiencies during this time. This is also how we continue developing our overall basketball skills set to prepare them to play at the next level.
During the preparation stage, basketball post move drills are the first step in the teaching process, but it is important to also play a lot of one on one on the block, in the mid-post, at the foul line, at the elbows, at the trail spot, in the short corners, etc. In our offensive system, our post players will be expected to be able to make a basketball move in these locations on the floor.
Our number one priority as basketball coaches should be to put our players in the best possible situation to be successful. In the post, confidence, comfort, and success directly result from "playing with poise." "Poise" in the post comes from knowing the philosophy, understanding the plan, and being confident in the preparation!