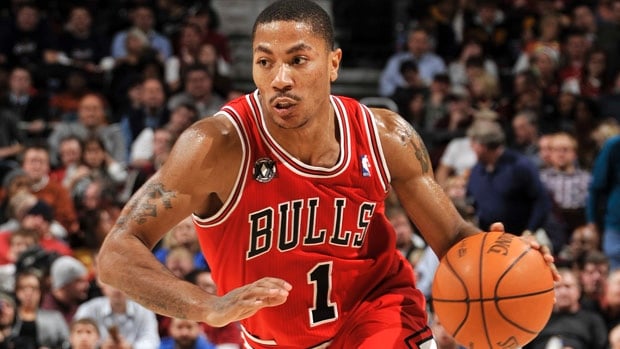 Becoming a better basketball players requires you to analyzing yourself and understanding both athletic and skill development. This requires hard work in combination with understanding what to focus your time on. Give your game direction and instead of just working hard learn to work smart. Use these basketball training tips to help elevate your game and to become a better basketball player.
Understand Your Position & Role
When each person contributes, maximizing their best skills, great things can be accomplished in basketball. Each player is important to your team's success. Understand your position. Each position has specific, related skills and athleticism. Write a list of the skills required for your position. Also, write a list with the athletic skills required for your position. This will help you to get a better a better understanding of where you need to go and how you are going to get there. Guards Intagibles
Vocal/Communication/Leadership
Passing
Chest, 2 hand overhead, bounce
1-arm vs. 2-arms
Dribbling
Both hands
Between the legs
Cross over
Shooting
Outside shooting
Mid-range
Free throw
Athleticism
Quickness, footwork, balance, joint mobility
Game IQ:
Spacing, pace, time & situation
  Posts Moves
Passing
2 hand overhead
Passing from high post
Shooting
Medium range, hook, up & under
Rebounding
Reaction quickness, desire
Athleticism
Strength, power, footwork, joint mobility
Game IQ:
Pass out of post, spacing, setting screens
Understand Your Strengths and Weaknesses
"Your weakest area will limit your ability to take advantage of your strongest area." - Steve Pavlina Create a list of strengths and weaknesses. These weaknesses are based on the requirements for your position and role. If your weaknesses are detrimental to your performance add basketball drills that increase your strength and conditioning; getting out there and training correctly will decrease your weaknesses, thus elevating your game to the next level. However, understand that you can't be good at everything; you will only be great at a few things. To determine which drills and exercises to perform, first determine if your weakness is due to any of the following: Incorrect understanding of the particular skill
If this is the case, use feedback from coaches and videos to gain a greater understanding of what's needed to obtain/enhance the skill.
Poor physical strength and coordination
If this is the case, adding exercises to your program to increase your motor control and coordination is a must.
Understand your strengths by:
Acknowledging what you are good at.
Thinking back on multiple occasions where you have performed your strengths.
Ask your coach for confirmation/feedback.
Short vs. Long-Term Training Goals
Short-term goals are something that you can achieve in the near future. Long-term goals are hard to keep due to the inability to focus and negative energy. Many skills require a significant amount of time to develop. Focus on perfecting your strengths. However, understand that your weaknesses will take a longer to develop. Remember that some skills will take a few years to develop, so be consistent.
Create a ritual (when, where, and how to improve)
Make a plan for improvement.
Improve Your Skills
What skills are necessary for your position? For example, a point guard has to dribble and pass effectively with both hands. Tips:
Learn Skills through Observation (Video, YouTube, Live)
Perform the skill regularly
Reflect and learn from flaws.
Utilize videos to capture and analyze your strengths and weaknesses.
Improve your Athleticism (Strength and Conditioning)
Improving your athleticism prepares your body for the demands of the basketball. As you improve strength, power, mobility, strength, agility and speed, you will also be able to expand your court skills and performance. Add these general guidelines for athletic improvement:
Add resistance training 2-4 times per week
Concentrate more on functional training and less bodybuilding
Research the basics about lifting weights before starting; if available, ask for an experienced gym-goers helps.
Balance push vs. pulls and hip vs. knee exercises.
**3:2 Back to Chest exercise ratio **3:2 Hamstring/Butt to Quad ratio Coach Courtney Campbell