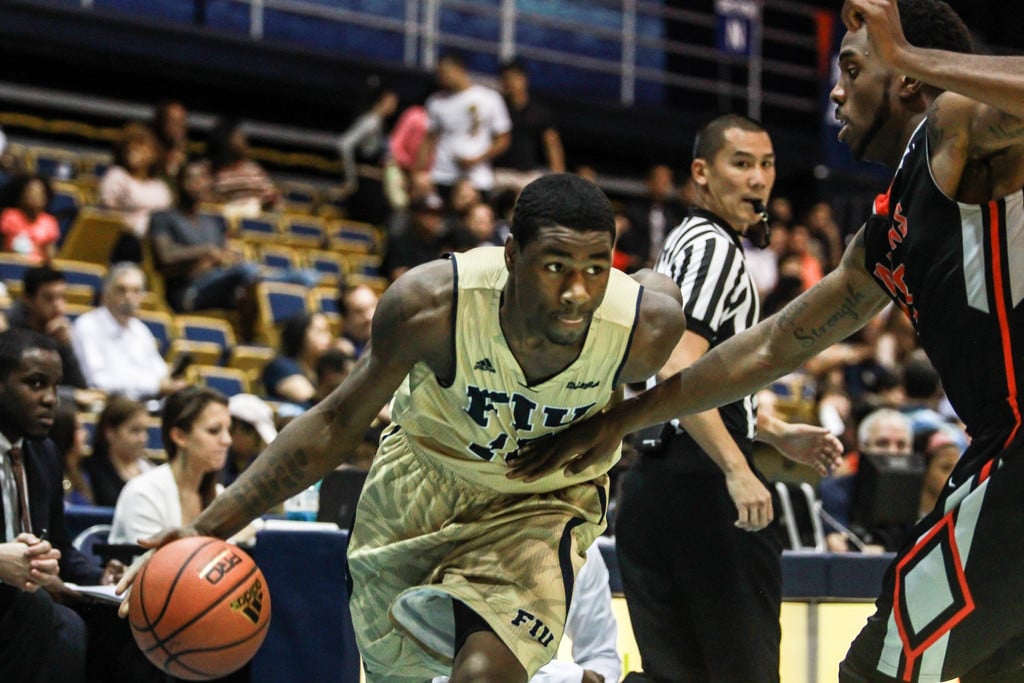 This basketball coaching article was written by FIU assistant men's basketball coach Chris Capko.
This time of the year, everyone and every basketball team are in the midst of the most important part of their season; conference play. As the year goes on, basketball practices become shorter to preserve players' health, and practices become more scout specific. They pertain more to that specific team than anything else. Practices might last an-hour-and-a-half, depending on the head coach's philosophy.
Basketball Skill Development Philosophy
What is your philosophy in terms of basketball skill instruction for this time of the year? Are you getting a lot of shots up still with your guys? Are you incorporating individual instruction into your practices, or are you relying on the work ethic of your guys? At FIU, we still do about 10 minutes of individual basketball instruction a day (up to that position coach's discretion) and an additional 10 minutes of just shooting.
After that, all of the assistant coaches meet with different guys for additional individual work to make sure that they are still working on their game. Here are some of my beliefs as to how I approach the extra basketball skill development time with my guys.
Dynamic of a Basketball Workout
The intensity of the basketball workouts depends on the player. How much he plays per game and what time of the day we work out. If I am working out a freshman who is not playing as much at 8 am, we will get a full intensity workout in. If I am working out a senior who has had a full day of classes an hour before practice, we will definitely scale back the intensity but focus on many of the same things. Here are some things I touch on with every player I work out this time of the year. I rarely ever exceed 30 minutes.
Individual Basketball Workouts Mid Season Conclusion
None of this totally requires the players to exert a ton of energy, and they still get the basic fundamental practice that will serve them every day. What I have learned over the years is that when a player gets hit with the demands that come with playing college basketball and competing in school, they start to practice less once the actual practice is over. Some players might only get 20 makes in practice and do that 3 times a week. That is not enough.
Encourage your basketball players to get in the gym, and don't be afraid to get in the gym with them as well. If they are on your team, they are probably worth your time to improve. Invest time in the kids, and hopefully, it pays dividends for you and your team.