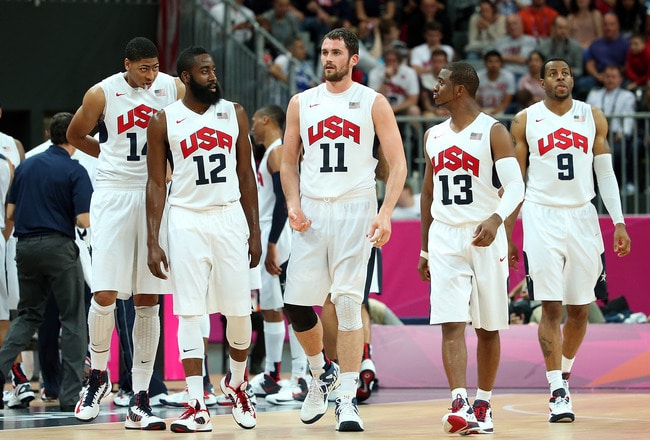 This basketball coaching article was written by Steve Treffiletti. Coach Treffiletti is in his 3rd year (12-13) as an assistant coach at Central Connecticut University. Before that, he spent 4 years coaching at Fordham University. Steve has continued to work his way up the coaching ranks and has proven to be a valuable coach on any staff he is with.
"Train your body as if you will live forever, and your soul as if you could die tomorrow…"
The above quote is what I have as my closing signature on all e-mails that I have sent out over the past decade. Often, people switch their 'signatures' for more relevant or up to date quotes. Yet, for me, this one continues to be the most poignant and truthful statement I, as a college basketball assistant coach, could find when summing up my day to day adventures in coaching.
When I was asked to write a basketball coaching article for Basketball HQ, a privilege I do not take lightly, and to be here along with some of my esteemed colleagues who have accomplished a lifetime of achievements I still only dream about, I racked my thoughts for weeks, wondering what to write about.
So many topics to choose from, shooting, ball handling, last-second sets, out of bounds actions, half time adjustments to pre-game preparations. And yet, on the morning of December 14th, it became clear there was a new topic on my mind, one I will not easily if ever let go of.
You see, I live in Danbury, CT, a neighboring town to Newtown, CT, and one exit away from the horrific and unimaginable tragedies that occurred that fateful morning at Sandy Hook Elementary. It also happens to be that my birthday is December 15th, the following day.
So as I woke up that Saturday morning, turning another year older and playing with my one-year-old daughter, it didn't take any kind of deep down thoughts to realize how lucky I have been, I am, and I continue to be.
This is not about one of the darker moments in our country's history. I will not preach or give my opinions on gun safety as so many have done; no way, that's not me. Rather this is a reflection on the past year, an overall wonderful year in and around sports, and a look as to how lucky we all are to be coaching a game with people of all ages, willing to work together to accomplish unified goals because that's what coaching is in any sport, on any level, and it's awesome !!


Every day we are shaping the lives of young men and women to go out into this crazy world and be equipped to fend for themselves, their families, their loved ones in the face of adversity.
To be one of those heroic teachers at Sandy Hook Elementary, or to serve our country proud as millions of soldiers are doing every day, including the most important holidays, which we lucky ones spend with their friends and families. Or even simply provide food and shelter to their families by working hard, being a good spouse, and an even better parent.
We work hard every day in the hopes of making a small impact on any of the people around us, players, coaches, managers, officials, whoever it may be.
I imagine the joy on the faces of the people who coached our Olympic athletes this past year and what a thrill that must have been. Watching the beautiful smile on the face of Gabby "the Flying Squirrel" Douglas captivating the Olympics as she won the All-Around Women's competition, or Michael Phelps and Usain Bolt, perhaps two of the greatest Olympians in history, doing what they do best, winning gold medals for their country.
But was the best moment of the Olympics watching Oscar Pistorius fly around the 400m with no legs?? That's what we are about as a nation, as coaches, as competitors, the story of the underdogs, stories of triumph, perseverance, the will to succeed no matter the odds against it and competition at its highest level, played on level playing fields, and let the best man, or women, win.
This football season, which has shown us the true meaning of sports perseverance, as Peyton Manning and Adrian Peterson overcome the most difficult obstacles to once again claim their status as elite. All the while, Peyton's little brother captures the hearts of soft-spoken underdogs everywhere and wins another Super Bowl championship.
We played a game at Assembly Hall earlier this season, and who doesn't remember watching Christian Watford drain that long 3-pointer to beat a Kentucky team late last season in front of a packed house, like it or not, one of the most exhilarating moments of the year.
We had a guy go for 40 points in the game, a loss to the #1 Hoosiers, but a lifetime of memories as he tied the visitor's record for points at Assembly Hall. That's what this is all about.
I worked for a guy not long ago I hold in extremely high regard. Every day as he dealt with off the court issues, he would tell me, "We Coachin'." We would laugh because the perception of coaching college athletics is the glitz and glamour of ESPN broadcasting your games and interviewing your high scorers, leading passers, and winning coaches after the game.
The truth is we actually coach the sport we are involved in about 5% of the time; the rest of the time is involved with recruiting, academics, recruiting, community service, recruiting, public relations, and did I mention recruiting?? And I guess it just took me a while to realize that although he would continually say it in jest, maybe he was teaching me the most important lesson I have learned in my time as an assistant coach, we are coaching, all the time, coaching the players on our team, the support staff that helps to coach our own kids to hopefully be as successful as they were made to be.
In the middle of December when there are so many seasons going on, football season winding down, men's and women's basketball season, the NBA season in full effect, I hope we are grateful and able to take a moment to reflect on the most important season of all, the holiday season.
I try to make every day my very own masterpiece. Whether or not I accomplish my long term goals in this profession, I do know that the recent tragedy in Newtown has re-sharpened my focus as to what is important to me, as we all shape our own values, and as I approach today with the same fervor, energy and enthusiasm as I do every day, I remind myself that I must…
"Train your body as if you will live forever, and your soul as if you could die tomorrow…"