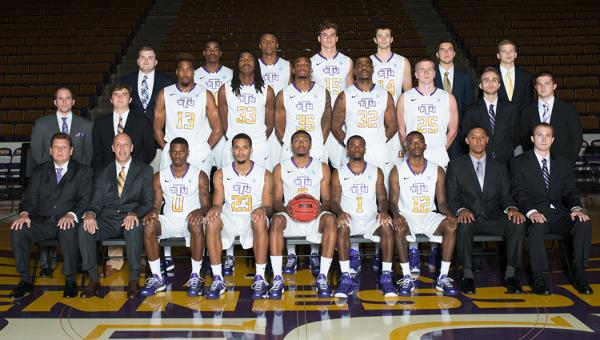 This basketball coaching article was written by Tennessee Tech men's basketball assistant coach Frank Davis. 
I recently came away with a statement from a basketball coaching colleague; "Your team is really never as good or as bad as their record shows." A group could be 15-0 and headed into conference play, which would qualify them as a successful group. Likewise, a different basketball team could be 0-15 going into the break, and you would say this team is looking at a losing season. The point is that either of these seasons is at the same turning point. Will they continue how they started? Or will they take a turn for the better?
As basketball coaches, how can we get our players to buy into this idea of a non-reflective record? They are a few possessions from turning a bad year into an average one, an average year into a good year, and a great year into a Championship year.
In 2008, Coppin State sat at a dismal 4-19 record. They were able to win 8 of their next 9 games, win 4 conference tournament games, and the MEAC Championship. This is a perfect example demonstrating the ability to switch gears in the second half of the season. It takes a group of guys who "buy-in" and realize that the season wasn't over for them. They were not as bad as their record had shown.
They say the quickest way from point A to point B is a straight line, but unfortunately, the basketball season is a long one that has highs and lows you must get through. Through injuries, close games lost, winning buzzer-beaters, and underdog wins, I found that my job as a coach is to keep a constant message for the team throughout the season, good or bad.


Example: Your basketball team is playing great and feeling very confident. You expect the team is prepared to take on the next opponent, but the mental mistakes are costing you the game. You come out with a loss on a Thursday night, only to turn around and play a better team on Saturday. How does your basketball team rebound from the loss? Are they still thinking of the last game going into the next one? It's the coaches' decisions to either address the mistakes in the loss and move on or continuously drag out voicing the mistakes for future games.
Now we all know some players have a difficult time getting over that mental hump. You jump on them during that game, and they can't seem to get you out of their head, which causes them to make even more mental mistakes. The mental toughness aspect of our players comes with experience and maturity. My philosophy is to try and give them as many critical game situations as possible during practice. When the situation arises (which it will), we hope we have prepared them to conquer it.
So is it possible to tank in post-season play after you have dominated your league? YES. Is it just as possible to be the basketball team everyone knows they can beat preseason and take home a Championship? YES. The non-reflective record will catch up with all of us.
What does your record reflect?