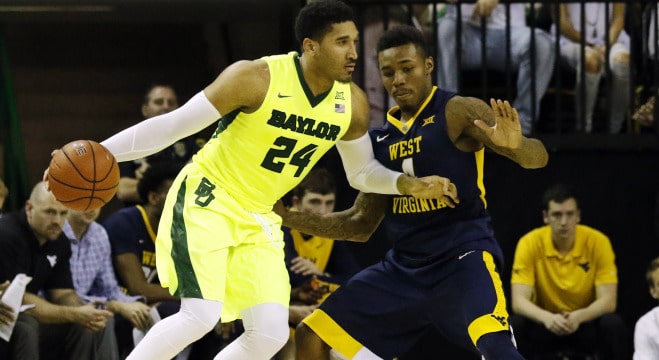 Baylor University Assistant Coach Alvin Brooks wrote this article. 
Every basketball student-athlete wants to play in the game; most student-athletes do not want to come out of the game. As a player, you need to be looking for ways to increase your value. You want to provide so much value to your team that your coach can't help but play you as much as possible. Here are five factors that will make a player too valuable for a coach to take out of the game.
Be the Best Player at Drawing Fouls
Players that are best at drawing fouls create an advantage for their team. They give their team a chance to quickly get to the shooting bonus while also giving personal fouls to their opponents. More than likely, the opponent's best defender or best shot-blocker will get into foul trouble. It will make it a lot easier for the offense to take advantage of a weaker defense than usual. Players that are best at drawing fouls are strong with the ball, use pump fakes, and create and take contact.
According to The New York Times, James Harden drew the most fouls this past regular season and shot 881 free throws. Harden's frequent trips to the line helped his team have a high free throw attempt rate. Free Throw Attempt Rate measures the percentage of field goals attempted that feature a free throw attempted. The formula for free throw rate = FTA/FGA. A good FTA rate would be around 25-28%. Here is a list of the top 7 NBA players that attempted the most free throws this past regular season:
Earn Trips to the Foul Line
The players who made the most free-throw attempts during the regular season.

80-90% Free Throw Percentage
Shooting 80-90% at the free-throw line is elite, depending on the player's position and level of play. The higher the percentage a player shoots, the more points they will be able to average. Russell Westbrook led the NBA with 31.6 points per game average in the regular season.
Westbrook averaged 8.8 points a game from free throws due to shooting 84.5% on 840 attempts. He almost averaged double figures from making just free throws per game. Be elite and take advantage of these free shots.

Be the Best Rebounder on the Team
Missed shots are a part of the game and must be expected. Every team's goal is to outrebound its opponent, and the best rebounders in basketball will always play for winning teams. The Detroit Pistons led the NBA with 88.8 team field goal attempts per game.
The Pistons missed 48.9 field goals a game, which is 45% of their shot attempts. Andre Drummond benefited from the misses and was top 3 of every rebounding category: 345 offensive rebounds (1st), 771 defensive rebounds (3rd), and 1,116 total rebounds (1st). Due to his elite rebounding, he played 63% of available Center minutes for the Pistons.
Your coach will find minutes for you if you can dominate the glass and provide extra possessions on offense and finish defensive stands.
Be the Best Defender on the Team
The best defender usually affects the game, and it is hard to keep off the court for coaches. For example, Rudy Gobert is 7'1" and weighs 250 pounds but plays 71% of available Center minutes for the Utah Jazz. Gobert is hard to keep off the court because he led the NBA in Defensive Win Shares this past regular season with 6.
Defensive Win Shares measures the number of wins a player's defense has a direct impact on. The formula for defensive win shares can be found here if you are looking for more information on the breakdowns.
Be the best defender on the court, and you will play a lot of minutes. It will be more about effort than skill, but technique and IQ are also needed.
Best at Defensive Versatility
Versatility on defensive shows that a player can defend multiple positions. If a defender is versatile and can guard multiple positions, they will be unexpendable. For a high school or college coach, we can have our players play one on one to see how many positions our players can defend.
Draymond Green led the NBA in Defensive Box Plus/Minus with five this past regular season. Defensive Box Plus/Minus measures the player's defensive contributions in terms of adjusted plus-minus, or how many defensive points a player saves while on the court.
Because he was so versatile and able to guard multiple positions, he could impact the game on the defensive end at a much higher rate than he would've if he could only guard a small forward position.
5 Factors to Increase Your Value as a Basketball Player Conclusion
Good basketball coaches understand what is needed to win games, and they want to play the players that will give them the best chance to win. These five factors are all ways coaches are looking for when they sit down and determine who they should be handing minutes out to. So if you want to increase your chances of playing or increase the minutes, you are already getting, lock in on these five factors and increase your value as a player.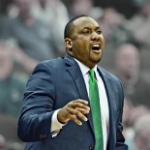 Alvin Brooks
Baylor University Assistant Men's Basketball Coach
Alvin Brooks joined the Baylor coaching staff in 2016. Previously he was a part of the Kansas State basketball program. Along with coaching at Baylor and Kansas State, Coach Brooks has held several different coaching positions at the collegiate level.