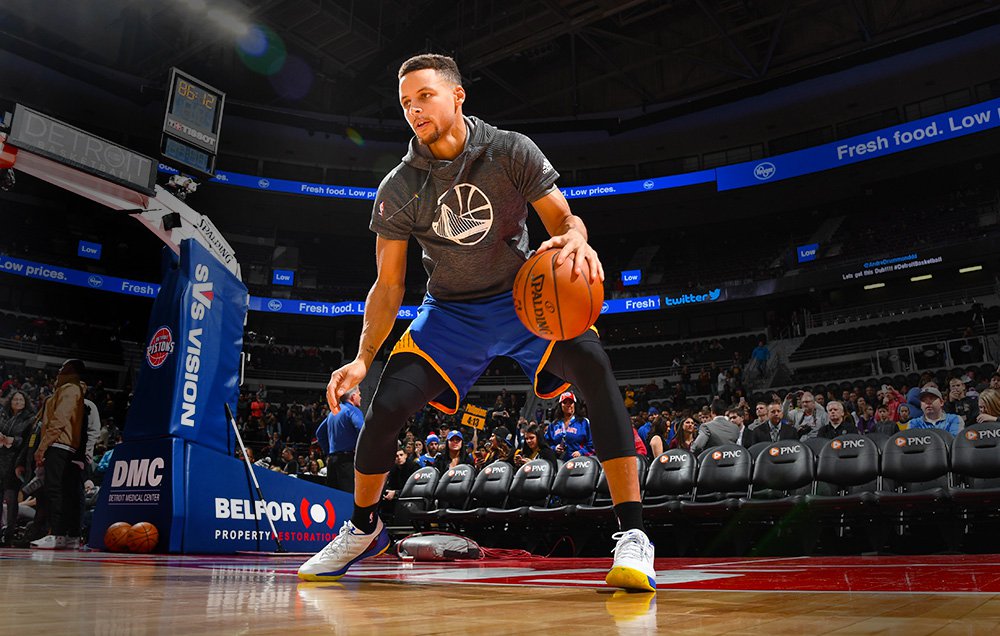 Basketball HQ co-founder Kyle Ohman wrote this article.
One of the easiest (and unfortunately, one of the most common) ways to avoid potential situations where you might experience failure is to come up with excuses. It is natural as humans to use excuses to help us justify why we won't be able to accomplish something. In life, excuses come in all forms. With basketball, though, they are pretty much narrowed down to, too short, not quick enough, not strong enough, not fast enough, low basketball IQ, etc.
Players are constantly being evaluated from a young age and are critiqued based on what they are perceived to be able to do or not do. They allow themselves to be put into boxes created by other people's criticisms, and even worse, they begin to place those same criticisms on themselves! Players become their own biggest doubter based on what other people are saying about them. Their own mind is now creating their limits, and instead of figuring out a way to overcome them, they are using them as an excuse for failure.
Too many players (and people in general) allow different perceived limitations to determine so much about them, instead of working and overcoming perceived limitations like being a little bit shorter, not as highly recruited, not built like the next LeBron James, etc. They allow these perceived limitations to define them and determine what they are capable of.
This article aims to get you out of this type of fixed mindset and negative approach to your game and life as a whole. If you can have confidence in yourself and are willing to back it up with your best effort and hard work every day, there is no telling what you are capable of.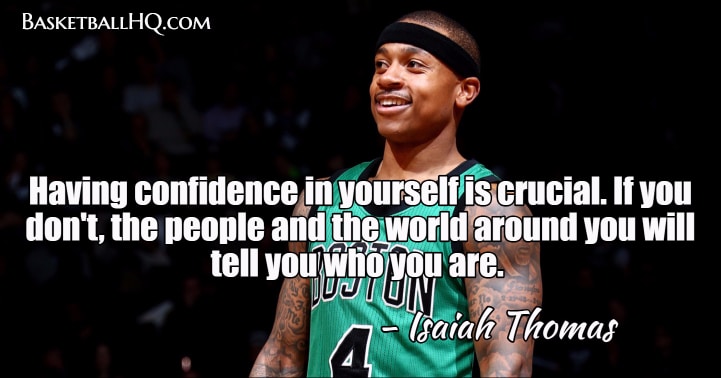 Personal Basketball Experience
One of the reasons I am so passionate about this topic is because of my playing history. To make a long story short, I went from not receiving a single college scholarship offer (from any level) to walking on at a division 1 school, earning a scholarship, scoring over a thousand points in my college career, being one of the best shooters in the country, and playing professionally in Europe.
If I would've listened to the limitations that others placed on me, I would've never even allowed myself to have a chance at all of those things. One thought in my mind of, "I didn't get any offers, I guess I am not good enough to play," could've changed my entire life plan.
Not every player's story ends up like mine, but if you allow yourself to come up with excuses, you will never even get the chance to prove what you are capable of.
I am so passionate about this topic because I have seen way too many players in my coaching and training career that have allowed themselves to be limited by excuses. They allowed themselves to believe that it couldn't be done for one reason or another, and because they bought into this idea, it became true.
I look at similarly skilled players all the time. One player has the mental toughness to do whatever it takes, and the other has the mindset of limiting themselves with excuses. The difference between the two similarly skilled players is night and day. You must have the mentality of anything being possible if you want a chance to do something extraordinary.
When the Rubber Meets the Road
At this point in the article, I hope that I have done my job and have you fully believing that you can overcome any perceived limitation that you may have and that you are willing to run through a wall if need be. However, that is just the first part of the equation. Your mindset is a huge part of getting rid of excuses, and it is definitely the first step, but without also following it up with action, it doesn't do much good.
I have always heard the saying, "when the rubber meets the road," and I thought this is the perfect time to use it. I looked up the phrase's meaning because I wanted to use the exact definition, and I really liked what it said. Here is what I found, "When something is about to begin, get serious, or be put to the test." This is perfect when talking about what needs to be done next.
Believing in yourself is great, but if you are not willing to put the work in and "begin, get serious, and put yourself to the test," it really is for nothing. It wasn't enough for me to believe that I was good enough to play college basketball. I had to work every day and prove to people that I was good enough.
As a player, you may find yourself in a similar situation with playing in high school, college, or professionally. This means that it is up to you to prove what you are capable of. It doesn't matter what others say about what you are capable of; it is up to you to work and show what you can do.
You don't need to talk and complain about other people; just put in the work, and there will be no doubt about what you are capable of.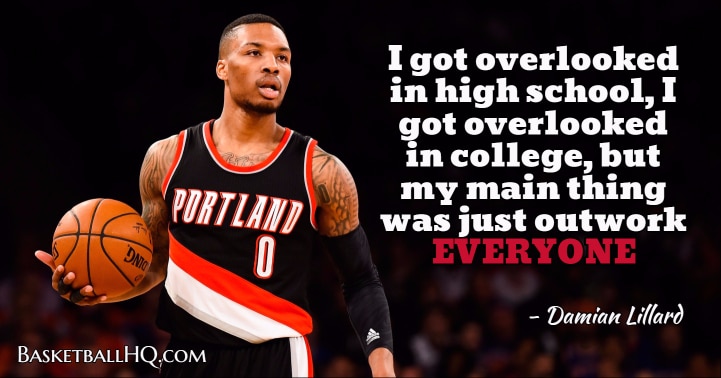 Why Not You?
There are so many different stories of players that were doubted in college or overlooked coming into the NBA, but they believed in themselves, put in the work, and then proved that they belonged. From players like Steve Nash, who only received one scholarship offer and then went on to be a two-time NBA MVP, or more recently, Stephen Curry, who was told he was too small and slow to play, but is now a two-time MVP and has multiple championship rings.
The list goes on and on, and the natural tendency is to see them as inspirational stories but not believe that you could do the same thing. Don't fall into that trap! There is no reason why you, as a player, can't be one of those same stories. It may not happen right away, and you may end up having a story like Jonathan Simmons, who took years to break into the NBA.
Not everyone's journey is the same, so don't give up on yours just because it looks different than everyone else's. So I want you to ask yourself this question, Why Not Me? Ask yourself that question every day and use it for motivation. Why can't you be one of the players with a story like Steve Nash, Stephen Curry, Damian Lillard, Isaiah Thomas, or one of the other players that everyone said wouldn't make it? WHY NOT YOU?
Removing Excuses in Basketball Conclusion
After reading this article, you may be feeling invincible and that nothing can stop you from accomplishing your goals, and that is great! However, the reality is that you may fail and you may not make it, but wouldn't you rather give everything that you have and know that you gave your best? I know that I would!
There is no guarantee that if you believe in yourself and work your absolute hardest that you will accomplish everything you want, no one can. I can guarantee, though, that if you do not do those things, you will never even get the chance.