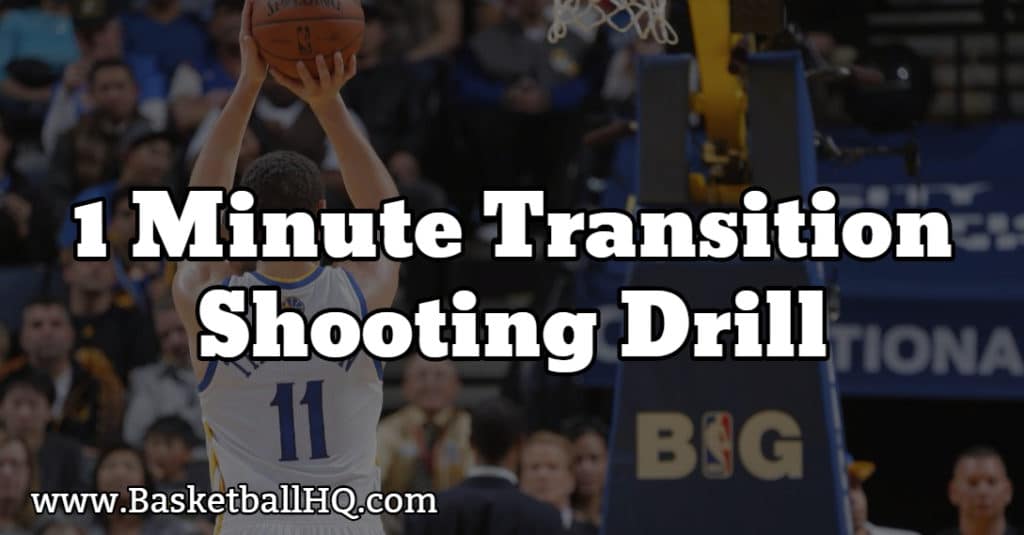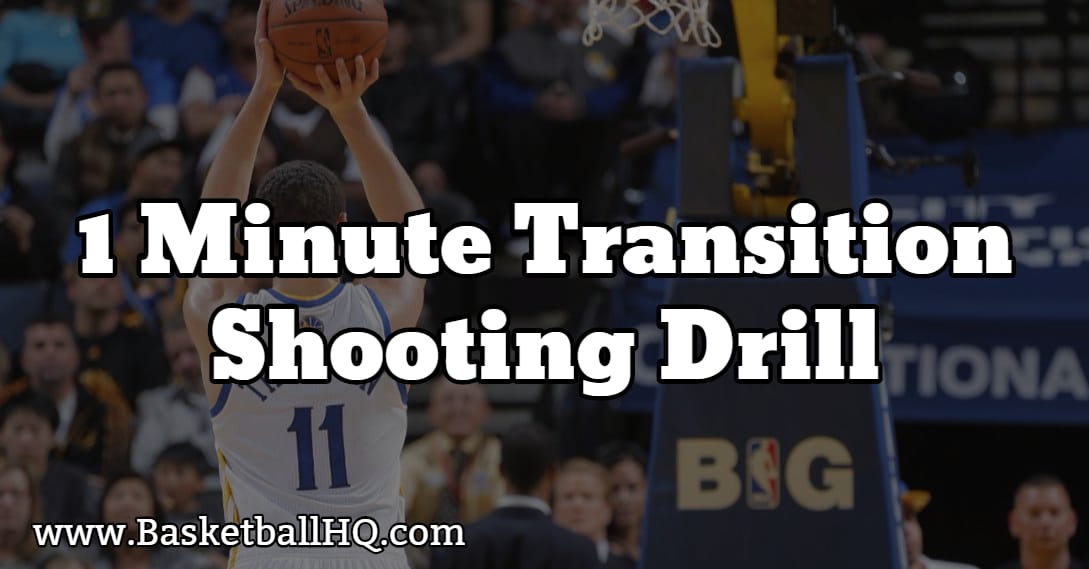 Being able to run in transition and shoot transitions three-pointers at a high percentage really opens up the floor. It forces the defense to pick up higher or give up open shots. This allows the ball handler to have more space to work and puts the defense in a tough position if the offensive post player is running hard to the rim.
This basketball shooting drill will really help the player to get a lot of repetitions at the same shot. This is also a great catch and shoot basketball shooting drill to work on conditioning and mental toughness. It will force the player to make shots as they get tired and stay mentally locked in. Basketball drills like this are great because they practice game-specific shots for a player. The more a player can get comfortable running the floor in transition and then coming into their shot with the correct footwork, form, etc., the higher the percentage the shot will be.
Basketball Drill Overview
Drill Name: 1 Minute Transition Basketball Shooting Drill
Equipment Needed: 1 basketball and 1 partner.
Similar Basketball Drills and Resources
Goals of the Drill
Work on shooting transition 3 pointers.
Coaching Points
Come into your shot the same way every time, especially as you get tired.
Stay in your shot until you make or miss, don't start running back early.
Don't let one miss lead to another; practice shooting with a short memory and move on to the next shot.
Basketball Drill Instructions
The shooter will start at half court, and the rebounder/passer will start with the ball in the paint.
The shooter has one minute to make a 3 pointer from 7 different spots around the arc and in this order: corner, wing, lane line, top of the key, opposite lane line, opposite wing, and opposite corner.
After every shot, the player must touch the half-court line, and they can only move onto the next spot with a make.