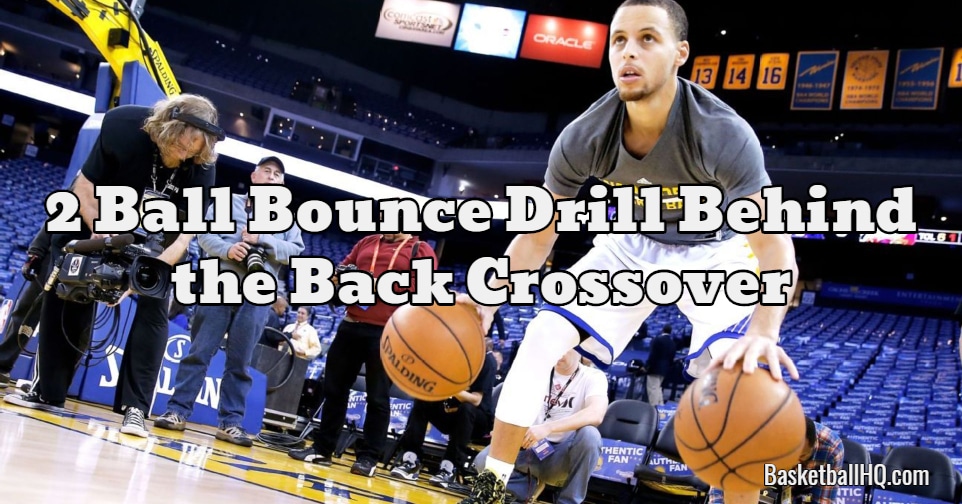 A good basketball ball handling drill can challenge the player above and beyond what they would have to go through in a basketball game. If you can eliminate the stress of dribbling the basketball, then the ball handler can focus on hitting the open man or running the offense. If you can do this basketball drill, it should be easy to dribble one basketball in a game.
Basketball Drill Overview
Drill Name: 2 Ball Bounce Drill Behind the Back Crossover
Equipment Needed: 2 basketballs.
Similar Basketball Drills and Resources
Goals of the Drill
Develop your handles and challenge yourself to become a better dribbler.
Coaching Points
Push yourself to go as fast as you can while under control.
Keep your head up and stay low in an athletic position.
Don't bounce the ball too high or out of control.
Basketball Drill Instructions
Begin dribbling both basketballs at the same time on the baseline while walking forward.
Dribble the ball in your left hand a little bit harder and let it bounce up in the air.
While it is in the air, you will do a behind the back crossover move with the other ball.
You must complete the move and put your left hand back on the ball that you bounced before it hits the ground.
Continue this move all the way down the floor but alternate which hand makes the move each time.
Once you reach the opposite baseline, you are going to come back.
This time you are going to do the move walking backward instead of forwards.