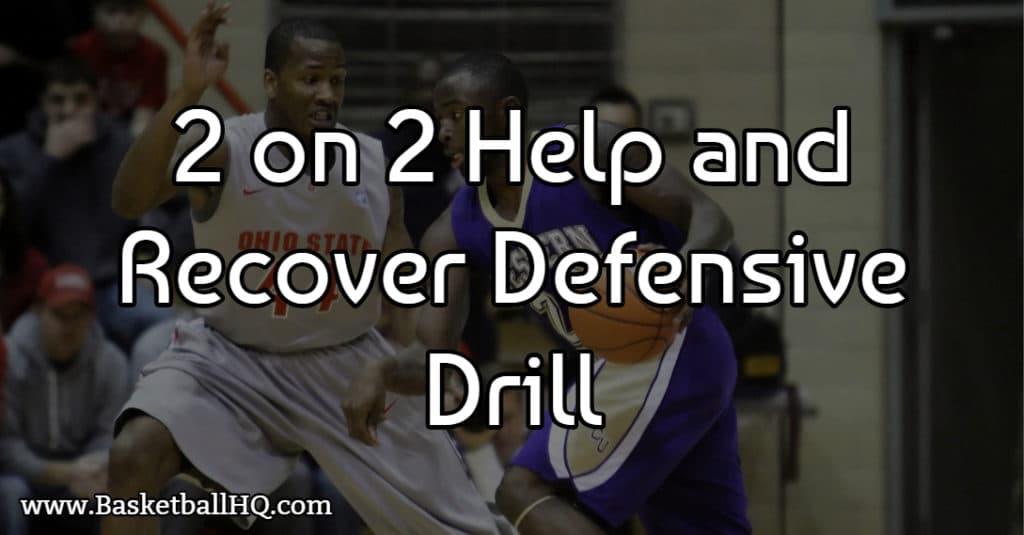 Being able to have a great man to man defensive team in basketball means doing a lot of smaller things well. Whether it is being in the gap, communicating, being in the help, recovering on the pass, etc. You can't just jump into 5 on 5 man to man defense and expect it to be everything you need to be. That is why basketball drills like this 2-on-2 help and recover drill are so important to your team. They allow you to breakdown your team defensive philosophy so that your players can get reps on specific skills that your defense will need to be successful.
Along with this being a great defensive basketball drill, it is also great for competing and working on offensive skills. These types of basketball competition drills are perfect for allowing players to learn to compete at a high level. The offensive players are getting a lot out of this drill as well, and you can put a punishment on the losing team to turn up the intensity in practice.
Basketball Drill Overview
Drill Name: 2 on 2 Help and Recover Defensive Basketball Drill
Equipment Needed: 4 players, a partner, and 1 basketball.
Similar Basketball Drills and Resources
Goals of the Drill
Coaching Points
Basketball Drill Instructions