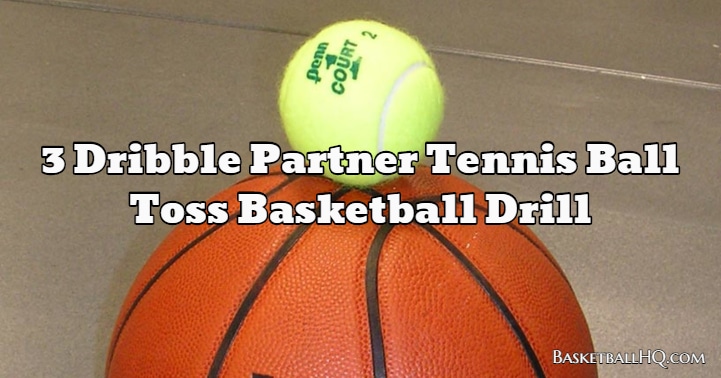 If you can develop good hands and a soft touch, it translates into so many other areas of the game. This tennis ball basketball dribbling drill not only improves your handles, but it also develops a soft touch and good eye-hand coordination. Even if you are not a primary ball-handler, this is a great basketball drill for you.
Basketball Drill Overview
Drill Name: 3 Dribble Partner Tennis Ball Toss Basketball Drill
Equipment Needed: 2 tennis balls, 2 basketballs, and a partner.
Similar Basketball Drills and Resources
Goals of the Drill
Develop soft hands and a good touch.
Improve your hand-eye coordination and teach how to dribble without looking down.
Coaching Points
Keep your eyes up the whole time.
Focus on a good toss and a good catch each time.
Stay low in an athletic position and don't raise up.
Pound the basketball as hard as you can.
Basketball Drill Instructions
One player will have the basketball in their right hand, and the other player will have the basketball in their left hand, tennis balls in their other hands.
Now face each other and stand about 8 feet apart.
Dribble the basketball 3 times and then toss the tennis ball to your partner.
Take 3 dribbles between each toss and go for about 30 seconds before switching which hand dribbles the basketball.