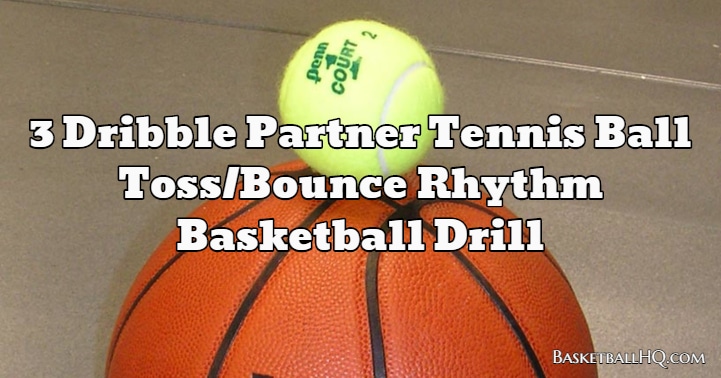 The reason that you add 3 stationary dribbles to a tennis ball drill or any of the other ball handling drills is to make it a little bit easier for the player to do. Being able to dribble the basketball 3 times in between the move allows the player to regain their handle before they execute the move.
For this partner tennis ball basketball dribbling drill, the players will take 3 dribbles in between each move. However, this is still a challenging drill because the players have to remember who is tossing/bouncing and what move they are on. It is a great basketball drill for communication and also thinking while dribbling the basketball.
Basketball Drill Overview
Drill Name: 3 Dribble Partner Tennis Ball Toss/Bounce Rhythm Basketball Drill
Equipment Needed: 2 basketballs, 2 tennis balls, and a partner.
Similar Basketball Drills and Resources
Goals of the Drill
Coaching Points
Basketball Drill Instructions