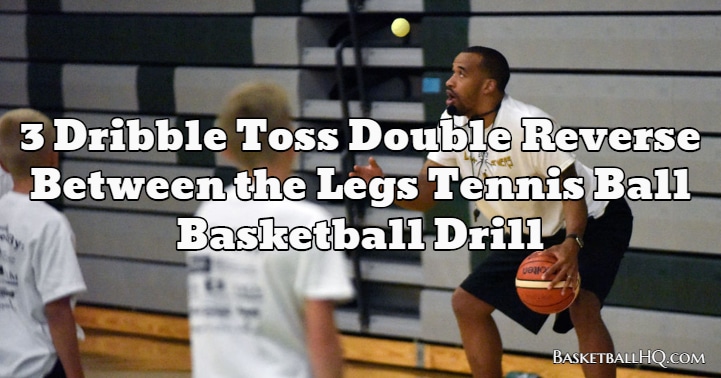 Tennis ball basketball dribbling drills are great because they challenge the dribbler more then they would be challenged in a game. If you can master dribbling a basketball while also tossing and catching a tennis ball, you should be able to dribble the basketball in a game with ease. This specific tennis ball basketball drill is also working on the double reverse between the legs move. Along with working on your ball handling, these types of basketball drills are also great for developing hand-eye coordination. This is going to be great for post player development and being able to help your big men develop soft hands.
Basketball Drill Overview
Drill Name: 3 Dribble Toss Double Reverse Between the Legs Tennis Ball Basketball Drill
Equipment Needed: 1 Basketball and 1 tennis ball.
Similar Basketball Drills and Resources
Goals of the Drill
Develop your handles and train your hands to be quicker with the basketball.
Coaching Points
Keep a low dribbling position during the drill, and don't raise up out of your athletic stance when you make the move.
Try not to toss the tennis ball too high.
Make the double reverse between the legs as quickly as you can.
Basketball Drill Instructions
Begin on the baseline with a basketball in one hand and a tennis ball in the other.
Start walking forward and dribble the basketball 3 times, toss the tennis ball up in the air, make a double reverse between the legs figure 8 move, and then catch the tennis ball with the hand that tossed it.
Keep walking forward and take 3 dribbles in between each move.
At half court, switch the tennis ball and basketball to your other hand.
Once you reach the opposite baseline, you will start coming back, but now you are going to do the drill walking backward.