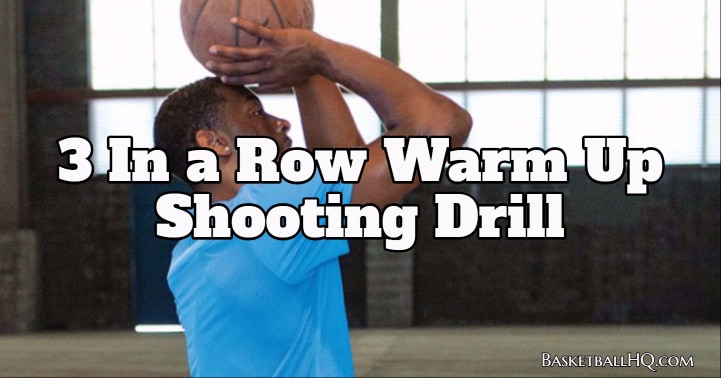 When you first get in the gym, you must be spending time working on shooting touch and getting up quality repetitions around the basket. You don't want to come into the gym and just start jacking up long-distance shots. You must value your warm-up time at the beginning of a workout or practice.
This warm-up basketball shooting drill will allow the player to get quality repetitions right around the basket. It will also force them to lock in mentally because they must make 3 in a row, and their time is being recorded.
Basketball Drill Overview
Drill Name: 3 In a Row Warm Up Basketball Shooting Drill
Equipment Needed: 1 basketball.
Similar Basketball Drills and Resources
Goals of the Drill
Get warmed up and work on the hook shot and mid-range shot.
Coaching Points
As you go through this basketball drill, really lock in on the details of each move and work on developing great muscle memory.
Challenge yourself to go at a good speed, but don't rush your finishes or your shot.
Basketball Drill Instructions
The player is going to start on the right block with the basketball.
When the drill starts, the player will spin the ball to themselves, catch the ball, leg whip to the middle, and shoot a hook shot.
The player must make 3 in a row.
Once the player makes 3 in a row, they will move to the left block and repeat the same move to the middle.
After the left block is completed, the player must make 3 free throw line jumpers in a row.
This combination basketball shooting drill is done without a rebounder and is timed to see how long it takes for the player to complete the drill.
Keep track of your times and try to beat your best time every time that you do the drill.