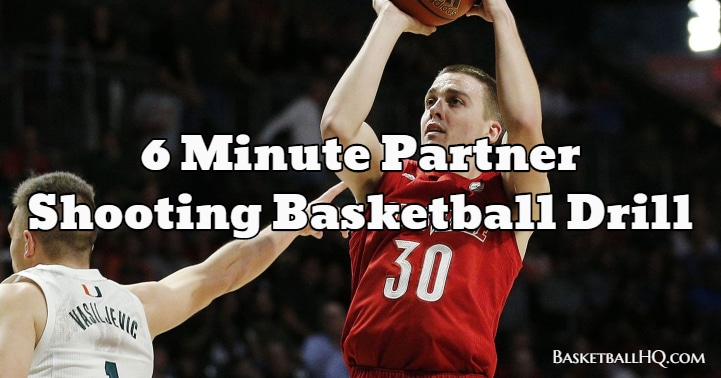 The 6-minute partner shooting drill is an excellent basketball shooting drill that you can do with your team in practice or during your basketball training. It will allow you to get up a lot of quality game shots in a short period of time. This basketball drill will work on the shooter setting their defender up before using a screen. It will also work on their footwork before they come into the shot and then finishing the correct way.
By emphasizing these things during this catch and shoot basketball shooting drill, they will cement into the player's mind and, hopefully, transfer over into the game. Great shooters in basketball usually have the best footwork, so enough time must be spent on working on footwork. It is also a great refresher drill for players that can already shoot because it reminds them to really lock in on their footwork and shooting mechanics.
Basketball Drill Overview
Drill Name: 6 Minute Partner Shooting Basketball Drill
Equipment Needed: 1 basketball, 3 cones, and a partner.
Similar Basketball Drills and Resources
Goals of the Drill
Coaching Points
Basketball Drill Instructions