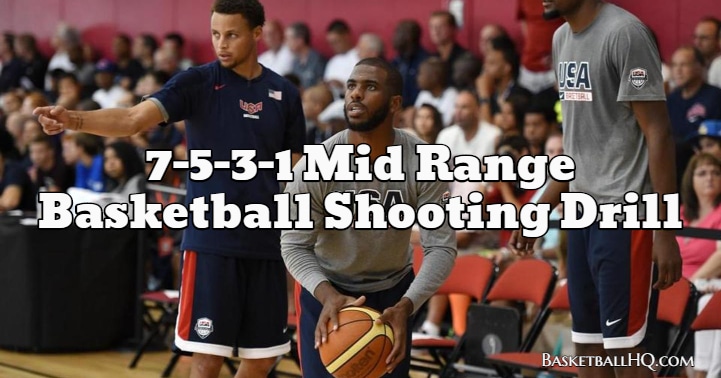 Anytime you can work on a player's conditioning while also working on a skill like shooting the basketball, ball handling, etc., you maximize your time. This catch and shoot basketball shooting drill will allow you to work on your shot, but it will also let you work on building up your conditioning.
Another great thing about basketball drills like this is that they will help the player learn to shoot when they are tired and to stay mentally strong as their body gets fatigued. The more tired they become, the more their basketball shooting fundamentals will struggle, so it is important that the player locks in and shoots the correct way, regardless of whether they are tired.
Basketball Drill Overview
Drill Name: 7-5-3-1 Mid Range Basketball Shooting Drill
Equipment Needed: 1 basketball and a partner.
Similar Basketball Drills and Resources
Goals of the Drill
Coaching Points
Basketball Drill Instructions