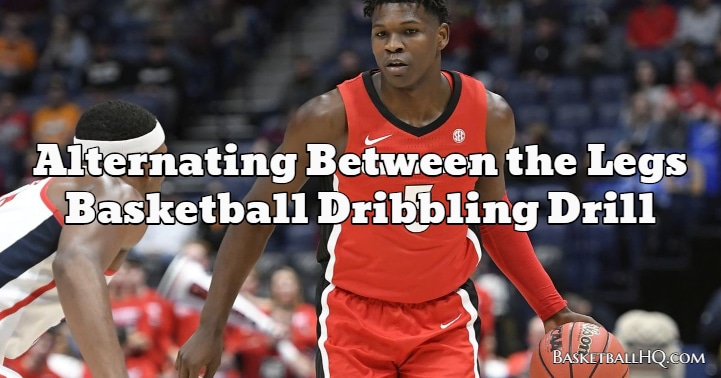 Being able to change the basketball from hand to hand while dribbling can help you break down a defender, as well as weave through traffic. The alternating between the legs basketball dribbling drill will help you to work on your combo moves while remaining stationary and in an athletic position. This basketball dribbling drill aims to get a lot of reps at the same move so that you are comfortable using it in a game.
Basketball Drill Overview
Drill Name: Alternating Between the Legs Basketball Dribbling Drill
Equipment Needed: 1 Ball
Similar Basketball Drills and Resources
Goals of the Drill
Improve ball handling and hand speed.
Coaching Points
Go as fast as you can, and stay low in a balanced position.
Keep your eyes up the whole time, and don't worry about making a mistake.
When doing basketball drills like this, you want to get out of your comfort zone.
Basketball Drill Instructions
Start with the ball in your right hand and dribble the ball between your legs to your left hand.
Alternate your legs, and then dribble the ball back between your legs to your right hand.
Continue this pattern back and forth as quickly as you can for 30 seconds.