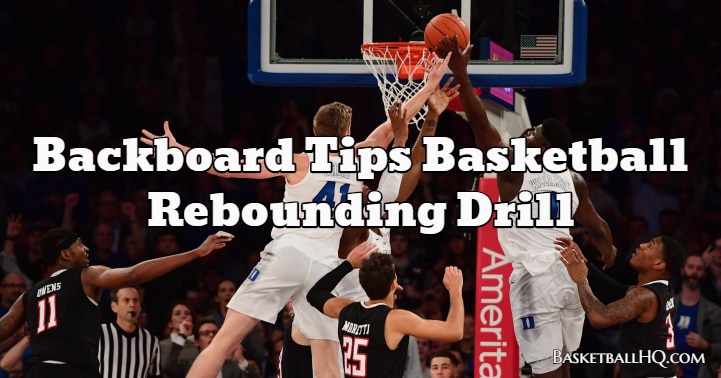 Having good hands around the basket and being able to tip in offensive basketball rebounds is a skill you can develop. Big men need to have soft hands and take advantage of the free points they can get around the basket. These free points can be the difference in a close game. This basketball drill is also going to help the player to develop a quick second jump. Sometimes the first shot or tip in ends up being a miss, and if this happens, the player will need to quickly jump again to tip the ball in.
Basketball Drill Overview
Drill Name: Backboard Tips Basketball Rebounding Drill
Equipment Needed: 1 basketball.
Similar Basketball Drills and Resources
Goals of the Drill
Improve your offensive tips ins, build soft hands, and practice getting off the ground quickly.
Coaching Points
Get up as high off the ground as you can, also jump as quick as you can.
Keep your arm straight the whole time and aim the ball where you want it to go.
Basketball Drill Instructions
Start on the right side of the backboard with the ball in your right hand.
Throw the ball up against the backboard and then jump up in the air.
Tip the ball against the backboard, land on the ground, and then immediately jump up again and tip it again.
Tip the ball three times in a row and then score the fourth one.
If you miss on the fourth tip in, keep jumping and trying to tip it in till you score.
Do three sets and then switch to the left side of the backboard and your left hand.